Material
UHMW Polyethylene (also called hmpe,hppe,uhmw,upe)
UHMW is a linear polyethylene with an average molecular weight in the range of 1.0-10.0 million.
(hdpe's is 0.3 million).Its molecular formula is -(-CH2-CH2-)-n-.Density is 0.94-1g/cc.Distortion temperature is (0.46MPa)85.Melting point is 130-136.
UHMW key function
The highest abrasion resistance
High impact resistance
Outstanding impact strength even at low temperatures
Excellent sliding material due to low coefficient of friction
Self-lubricating
Easily machined with common woodworking tools
Chemical resistance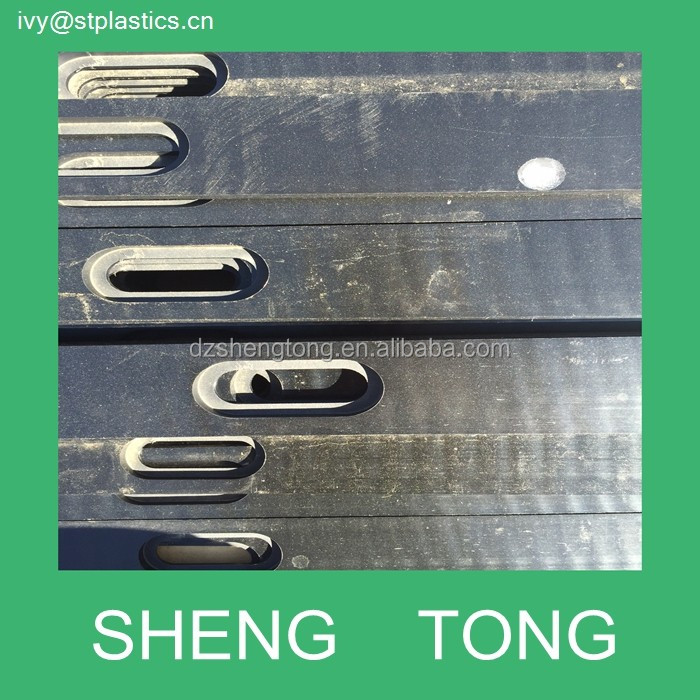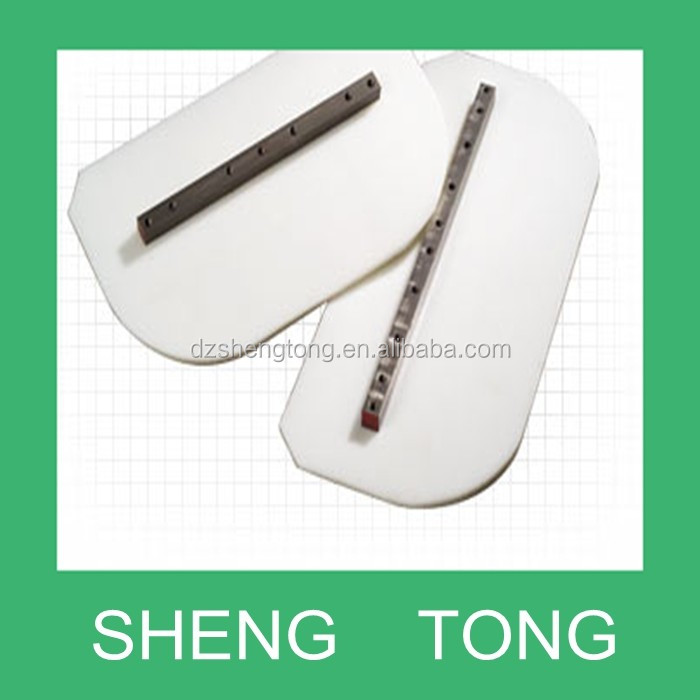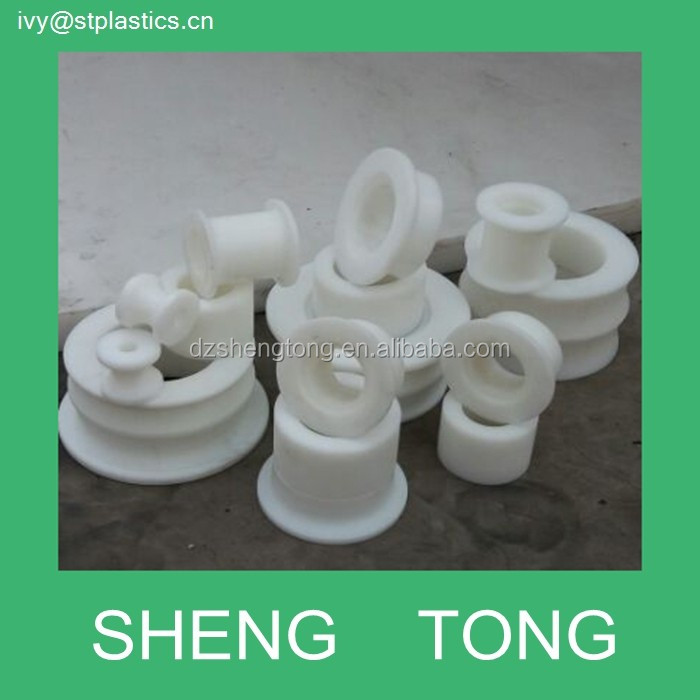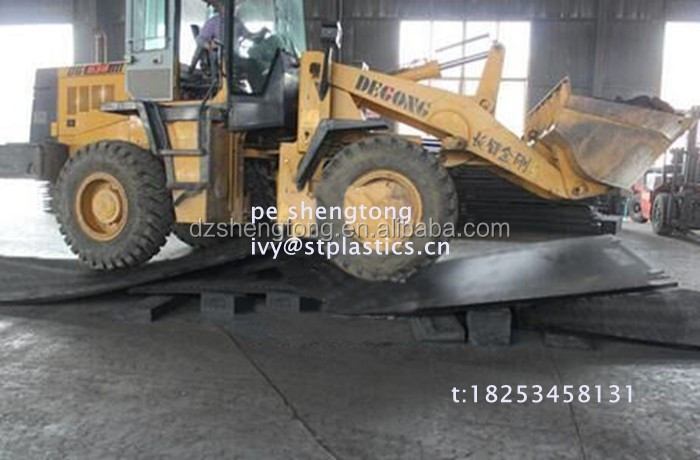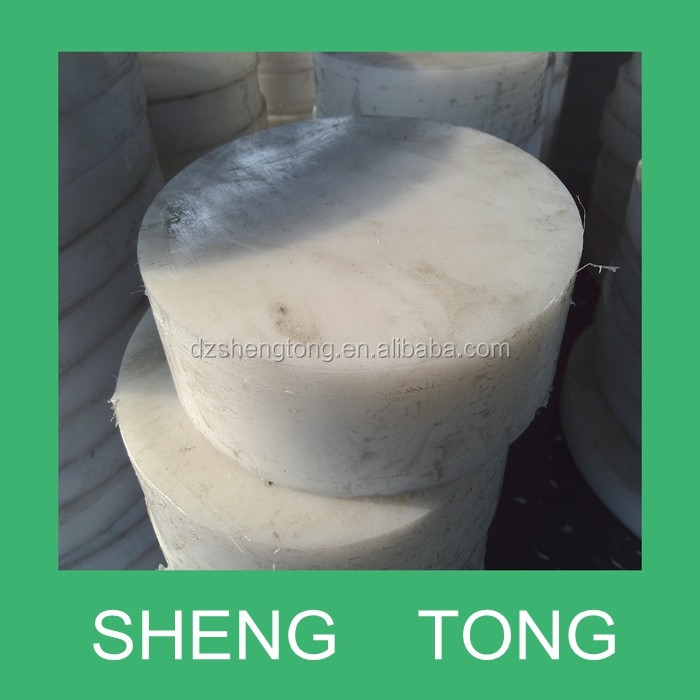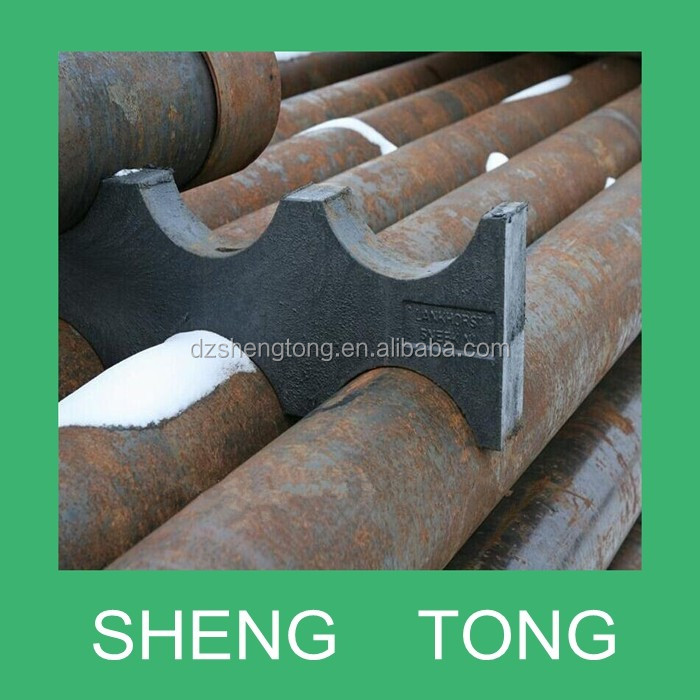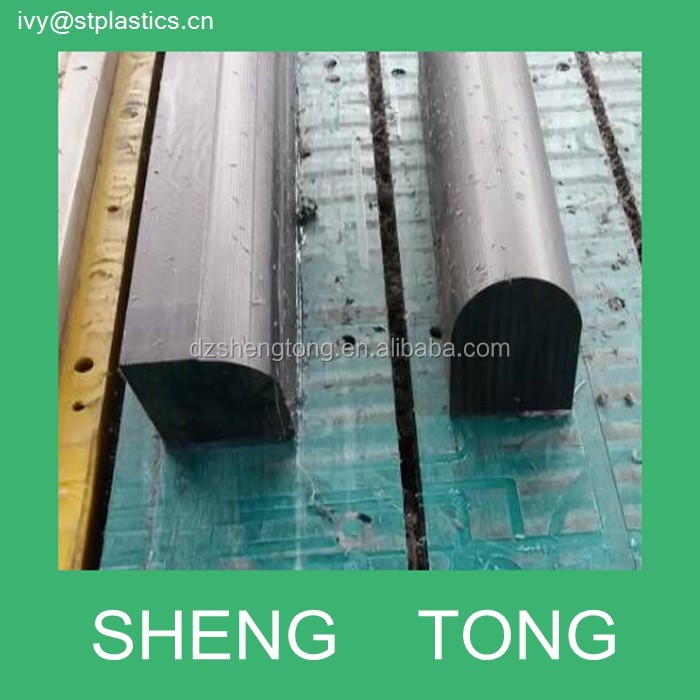 Properties

Item

Reference specification

physical properties

MW(molecular weight)

0.3-5 million

Density

0.93~1 g/cm3

Water-absorption

<0.01

Chemical stability

excellent

Coefficient of friction

0.05~0.11

mechanical property

Shore Hardness

60-80 JIS.K 7215

Tensile strength at 720F

3~3.5GPa

Bending strength

------------

Impact strength

NB JIS.K 7171

thermal property

Fire resistance

Excellent

Softening point

107~200 JIS.K 7121
Virgin and reprocessed color
Standard color for most virgin products is natural.
We can do custom colors to meet your application requirements.
Optional product lengths
Most items such as Angle,Channel,Chain Guide and Guide rail length can be 10 foot lengths.
For all wear parts we manufacture them according to your 3D drawings.
Shengtong formulations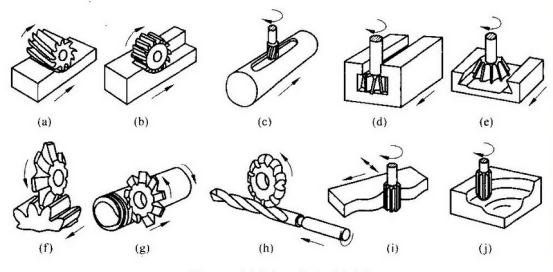 We can produce and provide modified or enhanced formulations to improve application performances,such as UV-stabilization,Static Reduction,Improved Coefficient of Friction,and increased Abrasion Resistance.
Company profile
Founded in 2008,Dezhou Shengtong Rubber&Plastic Co.,Ltd has been a leading manufacture of Uhmw pe board,hdpe sheet,CNC machine parts...etc.They are applied for lining chutes and hoppers,crane outrigger pad,dock fender board,temporary ground protection,cutting board,ice rink many filed.
Since our beginning,a complete and scientific management system was established in the same time.Innovations and breakthroughs have been made constantly in the area of engineering plastic,we have earned official accreditation of ISO 9001:2008 Quality Management System.
Our engineering staff is available to provide technical assistance,service and support in designing a custom profile related to cost efficient tooling and production.
Welcome your visiting us and working with us!

Company Certification