Support alarm siren anti jammer automobiles & motorcycles android phone gps tracking system with camera rfid reader
TR140 has multiple input/output interfaces that can be used to monitor vehicle status or connect external device.
User can setup device working parameter by PC setup program base on personality application.
TR140 has RS485 bus, support fuel sensor, and other optional device with RS485 bus.
Specifications
| | |
| --- | --- |
| DC Supply voltage | 12V |
| DC Tolerance voltage | 8V-32V |
| Current(GPRS online) | 40mA |
| Current(GPRS Transmission) | 80mA |
| Current(GPRS Peack) | 120mA |
| Current(Sleep) | 20mA(GPS and Satellite module are off) |
| Dimension | 65mm*48mm*18mm |
| Ambient temperature | -30°C- 80 °C |
| Restricted Operation | -40 °C- 80 °C |
| Storage temperature | -45 °C- 90 °C |
Features
Camera GPS Tracking System
1) Report simple (very easy compatible with your software)
2) Parameter configuration (via sms or pc-setup setup it)
3) Support Tcp/udp communications
4) Built in memory, storage the data in no gsm signal place.
5) Built in backup battery, Lower battery alarm/power cut alarm

6) Prevent static excursion.
7) Intelligent Report.
8) ACK check enable or disable
9) SMS function
10) Fixed time/distance report
11) Geo-fence
12) SOS alarm

13) Sleeping mode

14) Over speed report

15) Fuel detection(Optional)

16) Camera tracking(Optional)
17) 3G(Optional)
18) RFID(Optional)

Physical Display
Interface

White 4 PIN connector is PC SETUP cable.
Black 8 PIN connector is Main harness.
Main harness Interface

upside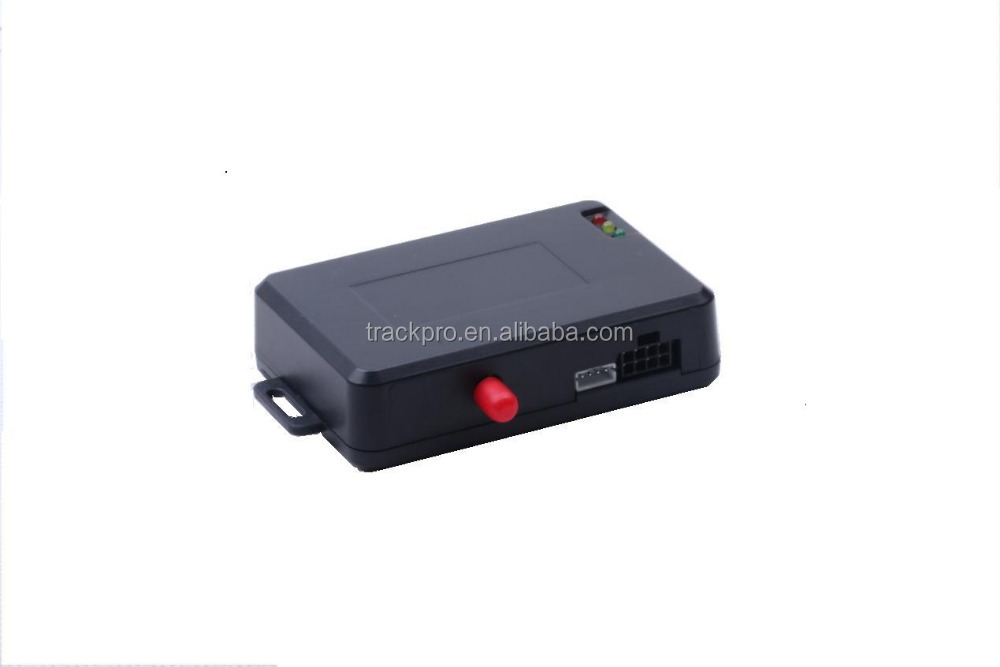 backside
Applications
Best mounting places



Package include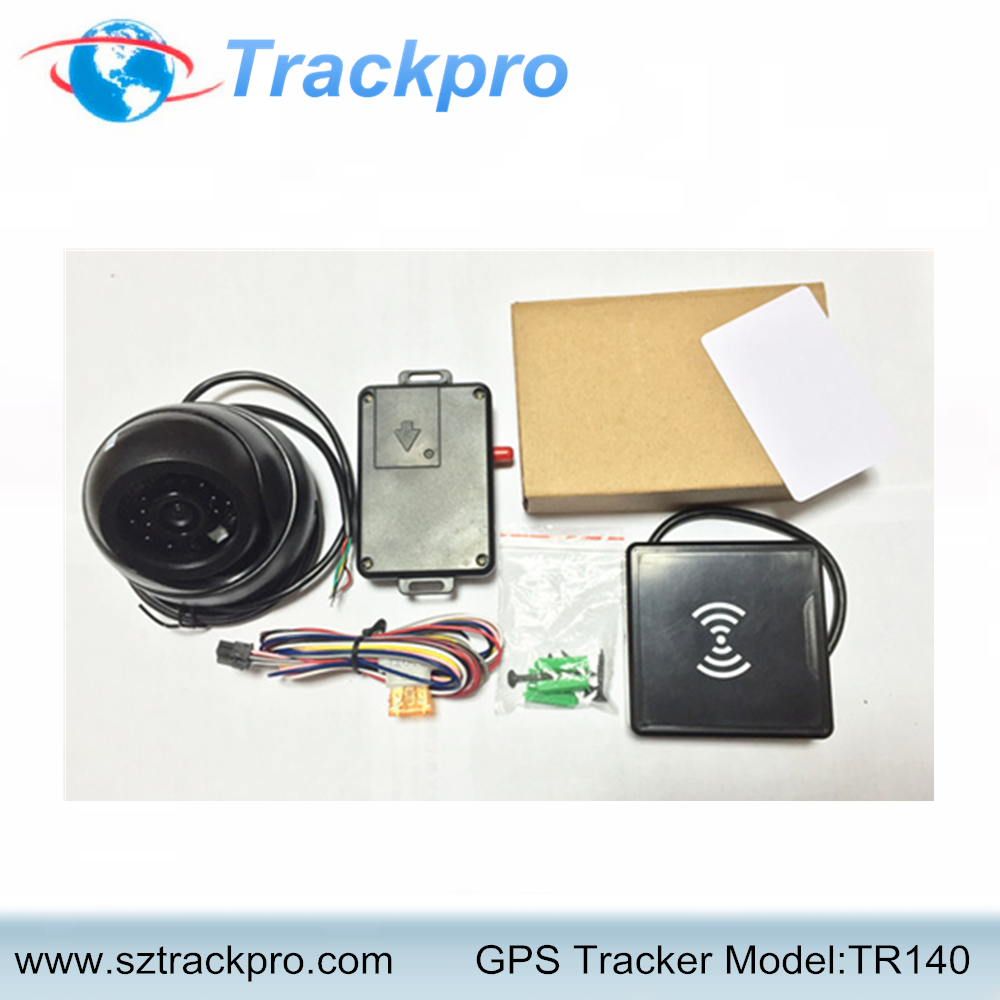 a. TR140 device
b. Main harness (8PIN)
c. External GPS antenna (only connect while internal GPS antenna signal weak.
d. Camera(Optional)
e. Fuel sensor(Optional)

CE and FCC certificates.

Open protocol and accept customization.

Offer remote help in the installation and Operation Guide of the product and server for customers.

2-year warranty, Can replace new product within one year for any non-man made quality problem.

Offer remote help in the installation and use of the product for customers.

Life-time technical support.

PC based and web based GPS tracking software for free for the first year. Over 300pcs order can get free software install on your own server
TrackckPro Industrial Co., Ltd., which founded in 2000, is a high-tech enterprise specialized in customized GPS series device, including GPS tracker/GPS tracking system, Vehicle alarm system, GPS tracker covert. We pay attention to manufacture and marketing both domestically and overseas. Our business guideline strives for 100% customers' satisfaction through continuous improvement of working methods and processes. Our mission remains to develop tiptop products with the reasonable prices while defining industry standards for quality, reliability and innovation.
Factory Display

Locating on web-based gps tracking software
Android/IOS app also supported
Q: Why the tracker can't be switched on?
A: 1. Check if wiring is correct or not.
2. Charge the tracker.
Q: No response to SMS command
A: 1. Wrong password. Please check your password.
2. No GSM mobile signal or weak GSM network. Try later.
3. Out of SIM credit. Please pop up.
4. SIM is damaged. Change a sim card.
5. SIM card is without sending function. Change a SIM or enable SMS sending function and caller identification function.
6. SIM card isn't installed properly.
Q: Is there a monthly charge for it to communicate with me. Does it require a cellulare service provider or something else?
A: Two communication ways: SMS ( just like one mobile phone to another) and GPRS ( monitor/manage the tracker on our tracking platform) . These two ways are both charged by your local telecom carrier, we don't charge for the SMS or GPRS fee.