SEG (Silicone Edge Graphic) Light Box
This light box is the latest trend in easy to use graphic displays. Lightweight extruded aluminum
Light Box with vibrant tension fabric graphic.The SEG Light Box is an incredibly easy display system with an appealing design.
YS Single Side SEG Light Boxes present the rich appearance of fabric graphics using high quality
dye sublimated printing. Providing high resolution and intensity of color, YS Light Boxes come in a
wide variety of sizes and applications including wall mount, hanging and floor standing. LED light boxmodels are UL Certified and include state-of-the-art lighting components. Available in custom
sizes and configurations.
Innovative Display Fabric Frame that holds graphics tight
• Lighted with efficient LED strips.
• The Silicone strip (green) gets stitched to the graphic's perimeter and inserted into the frame
channel for a drum tight fit.
• To ensure strength and stability, the wall thicknesses of our fabric frame profiles are substantial
and exceed typical standards.
• Our unique quick connect brackets make assembly fast and easy. Graphics are easily changed
out which is perfect for retail promotions and advertising.
• Mounting options include Wall, Ceiling or Floor- Free Standing.
• Free standing and hanging fabric light box frames can be made double sided for a unique,
professional looking display. You can use the same graphic on both sides or use
Specifications
• 4-3/4" deep, SEG channel on front for graphics and on back for reflective backer
• Finish - Satin silver aluminum anodized (standard)
• Lights - Each light strip has 5 LEDs, with wide beam angles, for light efficiency and low heat.
By default, lights are on both largest sides (4 sides lit is available upon request)
• Lights are 10W each, 850-950 lumens, 6500K color temperature
• Power cord - Single power cord directly from the lightbox.
• Unit is UL Certified with individually numbered stickers on each segment
• Evenly distributed LED lighting
• Extremely easy to assemble and install
• Frameless, edge to edge display
• Floor units come with Marquis base standard
• Low installation costs
• Low shipping costs
• Low energy costs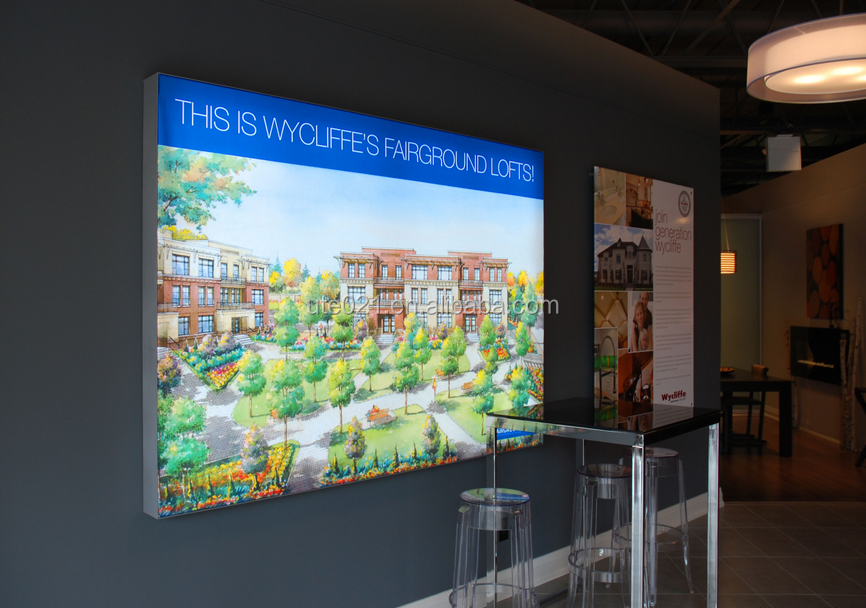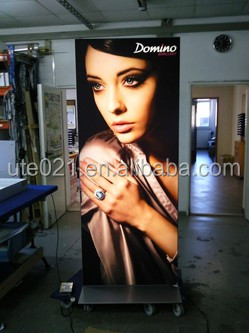 For More Information
1. 24 hours online -- Whatsapp: +86 17717316127 |Skype Online:brucelovesongs
2. Phone: +86 17717316127
3.Email:sale03(@)ute021.com