SCP-B
Suspension Clamp for Air Duct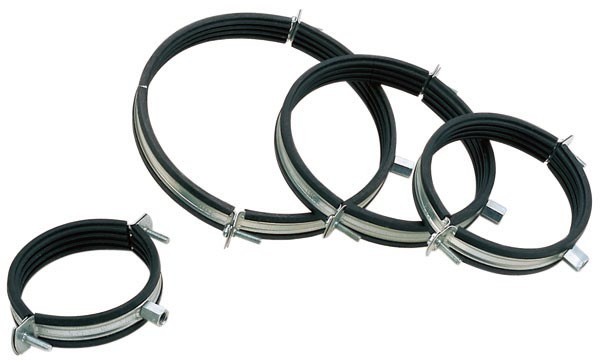 1. Used for suspension of rigid circular ducts.
2. Dia 80 up to 400 mm with screw M6 on either side, 1-point suspension with M8/M10 nut on top.
3. Dia 450 up to 800 mm with 2-point suspension with M10 hole on either side
4. It ensures fast assembly thanksto an easy system of locking and tightening.
5. Version with a gasket prevents the transmission of vibrations from the system to the building's structure.