wood stove fireplace,wood stove tent,BBQ/camping/tent stove for sale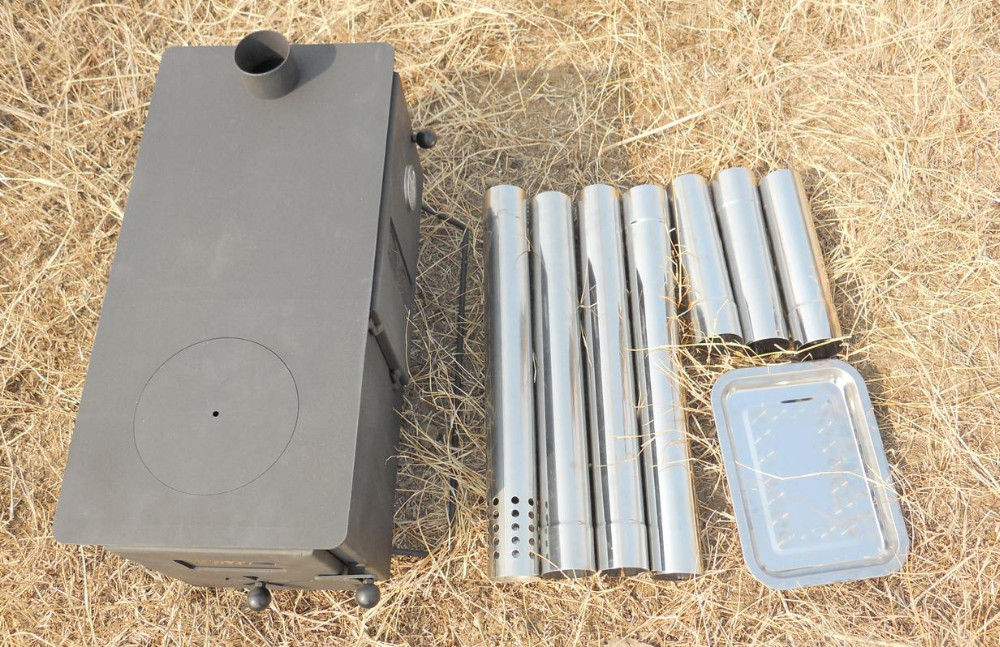 This is a very delicate camping tent stove ,can be folded, small volume ,convenient to carry. keep warm, boiler water, cooking and BBQ.
There are two clapboard,can according to need baking food.with a thermometer,can observe the temperature of the oven.
the glass on the door can always check the degree of baking food.
It's a high quality camping stove for family camping trips, people with motor homes, or even instead of barbecues at social gatherings.
Both sides of the stove can add grill, in order to put more items.
The Stainless steel chimney and grill can put into stove.
Front door with glass window, See the flame can be more intuitive, Flexible operation into the air, Insulated handle and prevent burns.
Any type of solid fuel can be used in this wonderful portable wood stove. It is the time to say goodbye to heavy, costly, polluting petrol fuels .
use Local materials, use of renewable energy.
Super convenient for camping, picnic,and other outdoor activities . light weight and compact,Easy to light and clean-burning.
The Camping Stove can also be used inside as a more permanent room heater/cooker. Its classic look will ensure you have a fully functioning heater/cooker room.
This portable design can used to heating and cooking in any event outdoors.There is a boiler that you can boil water.