The manufacturer 540 needles 4 colors replaceable heads led vibration derma roller



0.2mm,0.25mm,0.3mm,0.5mm,0.75mm.1.0mm,1.5mm,2.0mm,2.5mm,3.0mm titanium LED microneedle roller

RED GREEN BLUE YELLOW four colors





The next generation micro needling system two roller head
BIO head and 540 microneedle colors of handle (red,blue,green,yellow)
1.it with BIO and 540 microneedle roll head
2.colors of handle :red/blue/green/yellow 4 colors.
3.size:0.2/0.25/0.5/0.75/1.0/1.5/2.0/3.0mm 9 sizes
4. adjust the level of the Galvanic current :1-5 five level
5.ODM/OEM
dermaroller used for skin problems:
Wrinkles, Aged skin, Acne scars, Large pores,Stretch marks,Hyper-pigmentation, Scars Whitening, Accelerated cell turn over, Cell regeneration, Cellulite etc.

Used Method:

1. Clean your face in common way. Clean the dermaroller.
2. After about 15minutes, put micro-needles end on your face and make it roll on your face.
3. Do not use it in heavy press into your skin,in mild pressure
4. Clean the dermaroller after use. store it in dry & clean place

Function

New BIO Electric Ion Nano Repair Microneedles BIO Derma Roller
dermaroller system(DNS) is a trpe of " Minimally Invasive(MI)" therapy that stimulates and opens large numbers of micro channels to amplify the delivery of nutrients from the surface of our skin to the fllts of our epidermis to maximize the process of skin nourishment ,The minutes MI opening also triggers our skin to release high doses of collagen through the process of skin regeneration ,leaving us with instantly evived skin
To further amplify the results of the DNS therapy ,bio Genesis proud to introduce the new and sensational "DNS REVO".The new roller encompasses of 4 enhanced technology
1.DNS Galvaic: Maximize,absorption and shorten recovery time
2.DNS Photon : variation and seeure the long laservity of the result
3.DNS Senes:Increase metabolism and intnsify absorptio
4.DNS 540:Increase contact surface and minimize pain

Therapy
Micro-needle therapy or Dermaroller is used for skin micro roller "minimally invasive" stimulation, in a short time to create a large number of micro-channels in the epidermis and dermis, subcutaneous tissue formed between a superior delivery system, the activity of the product ingredients and nutrients to be quickly absorbed through the skin, greatly enhance the product's efficacy.


BIO dermaroller history
At BIO Genesis London our skin scientists ventures for quality and innovation. Our continual efforts to seek for the best have guided us to the proud introduction of the new and sensational 'REVO'. This evolutionary device will set new standards for all derma needling treatments and provide users with results never achievable before.Galvanic implementation:Galvanic are small pulses of electric currents that simulate our body's bio current. It has the incredible ability to enhance absorption of positive nutrients. The current also stimulates our skin cell to release exponential collagen doses for self healing and rejuvenation.Through extensive R&D our skin scientists have succeeded in combining the positive effects of Galvanic current with skin needling treatment to form the basis of the new ' REVO'. Laboratory tests have demonstrated astonishing results with synergy that is far beyond what traditional beautician tools can achieve.


Photon implementation
The 'REVO' is equipped with 4 independent photon emitters capable of producing rays between the ranges of 470nm to 640nm. This added feature provides more option for the treatment and help secure the incredible and long lasting effects.

Red photon increases the oxygen level of our skin and enhances cell activities. It can effectively treat visible symptoms associated with aging.
Blue photon is extremely effective at calming the skin after vigorous needling treatment. It can effectively treat visible symptoms associated with aging.
Yellow photon enhances the movement of our lymphatic system and improves the texture of our skin.
Green photon is particularly effective at detoxing our skin and maintaining a healthy balance.


Clean the Derma roller
Soak about 5-8 minutes with 75% alcohol,Or use ultraviolet to disinfect for about 45 minutes. Do not use autoclaves,steam and high temperature sterilization methods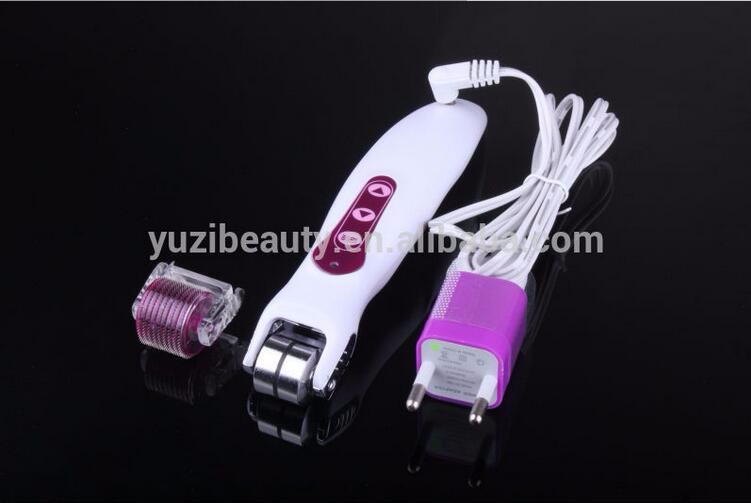 Before and After
Needle Length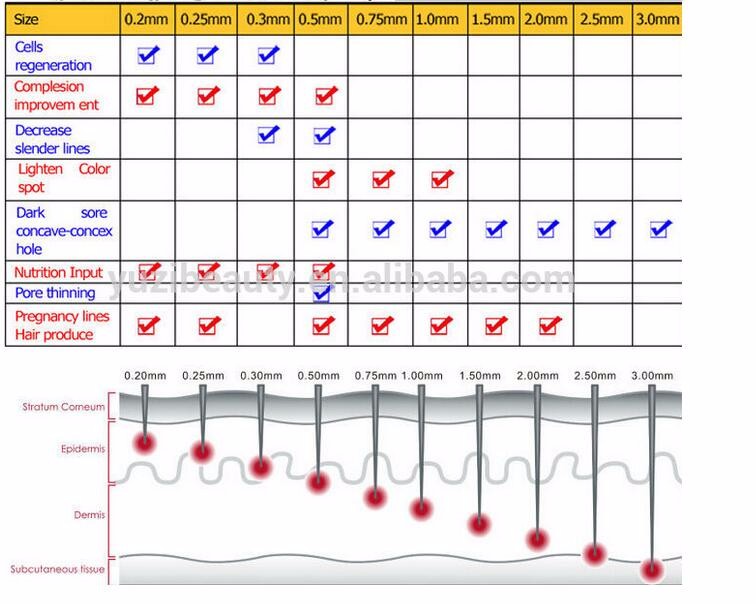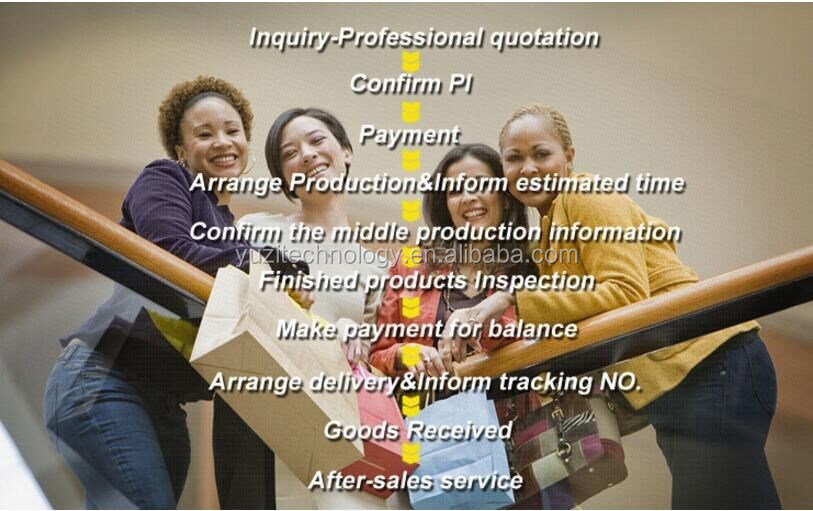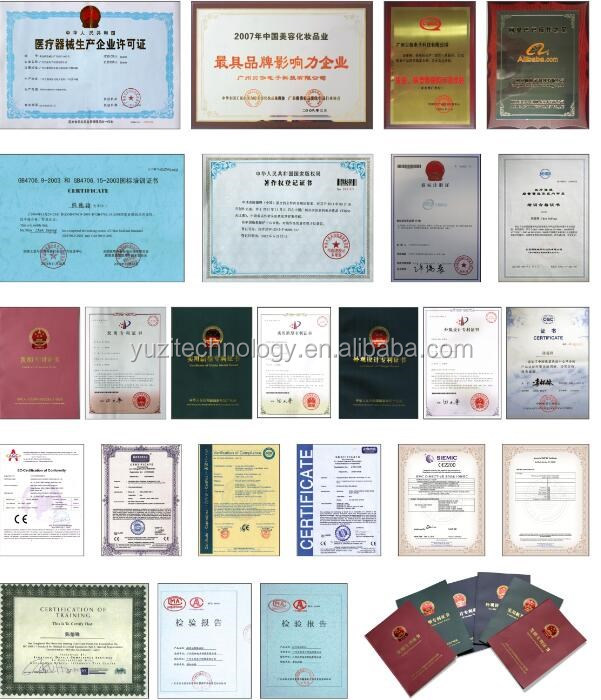 1.answer your enquiry in 24 working hours.
2.Experienced staffs answer all your questions in professional and fluent English.
3.Customized design is available. we can offer OEM&ODM for you .
4.Exclusive and unique solution can be provided to our customer by your our well-trained and professional engineers and staffs.
Why Choose us?
1.We are Alibaba Assessed 3years Gold Supplier.
2.We are a factory manufacturing beauty machine,best production capability ,best quality control, Best Service .
3.100% QC inspection Before Shippment.
4. CE listed,competitve price.
How to Contact Us?
Send your Inquiry Details in the Below, Click "Send" Now! Free samples are waiting for you.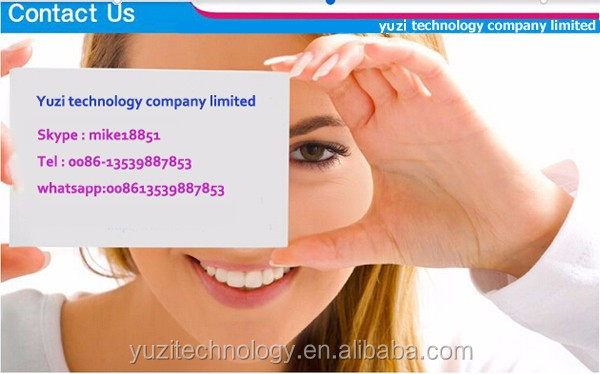 Welcome to YUZI company !
please give me your email address ,we can free send you sample!!!