Decabromodiphenyl ethane (DBDPE) which is produced by Shandong Haiwang Chemical Co. Ltd is an additive environmental flame retardant which not contains any heavy metals, PBBs, PBDEs. It is widely used in engineering plastic, cable material, elastomer and thermosetting plastic industries etc. This product has passed SGS certification, compliance with the EU RoHS environmental directives.
Characteristics of DBDPE
| | | | |
| --- | --- | --- | --- |
| Item | Specification | Item | Specification |
| Appearance | White powder | Volatility(%) | 0.1 |
| Bromine Content(%) | 81-82 | Free Bromine(ppm) | ≤10 |
| Whiteness | ≥89 | Average Particle Size (μm) | ≤5 |
| Melting Point (℃) | 345-355 | Molecular Weight | 971.27 |
1. It is features of high content of bromine, well thermal stability, good ability of UV-resistance and not easy to precipitation.
2. It does not produce any toxic DBDO and DBDF when DBDPE burning or cracking. Our product completely complies to the European dioxin regulations and causes no harm to environment. Meanwhile, it meets the requirements of environmental standard for biological safety.
3. Thermoplastic materials can be recycled many times due to good thermal stability.
4. DBDPE has same using method with DBDPO and we have maturity manufacturing process. Besides, it has better flame resistance than DBDPO.
Shandong Haiwang Chemical Co., Ltd has 10 bromine plants with the annual production of bromine 20,000 tons, ranking the 1st in China.
DBDPE output is 16,000 tons/year. DBDPO output is 6,000 tons/year. Sodium bromide output is 5,000 tons/year and calcium bromide output is 3,000 tons.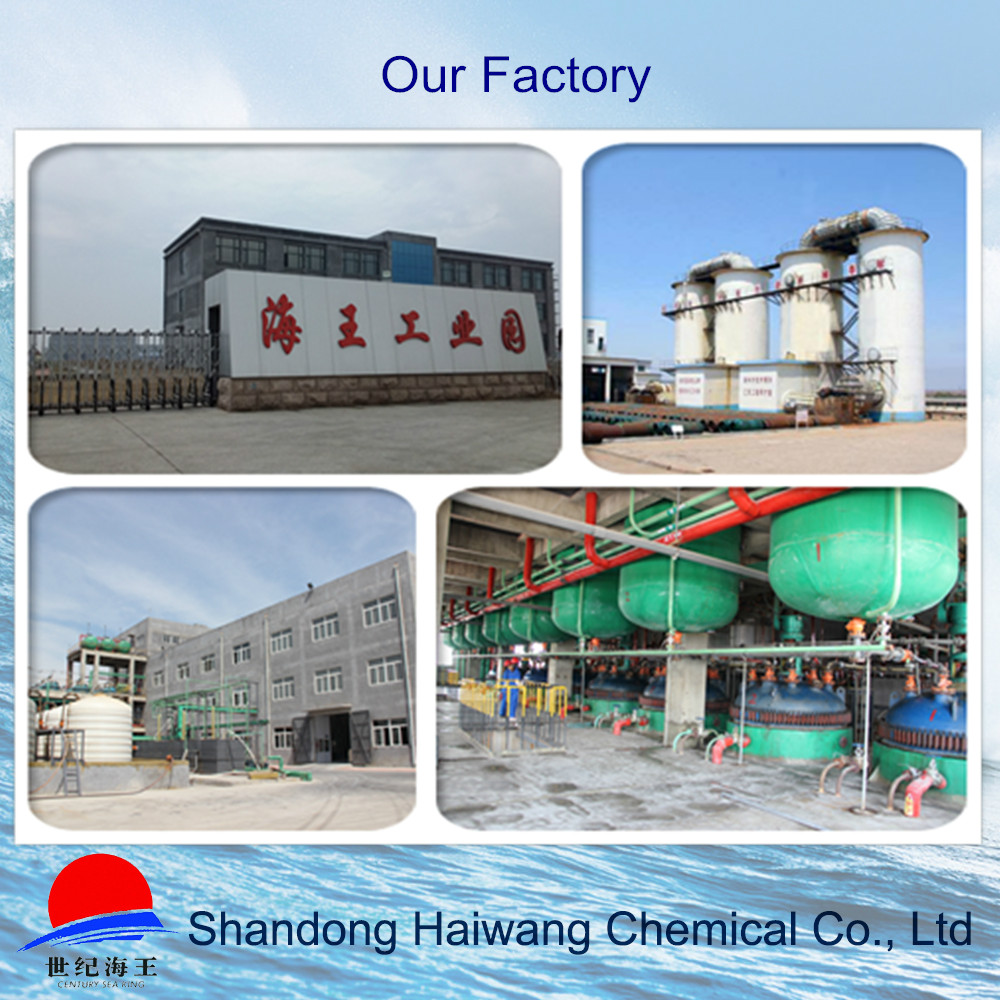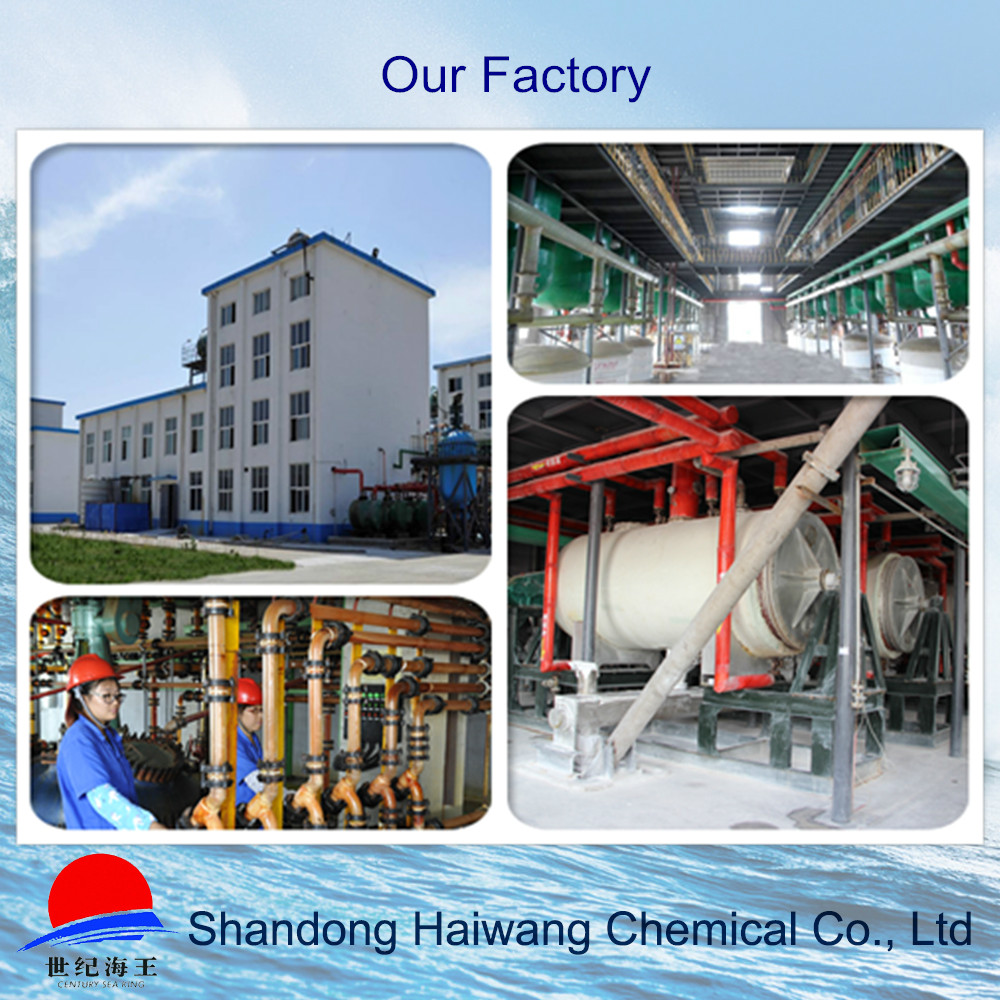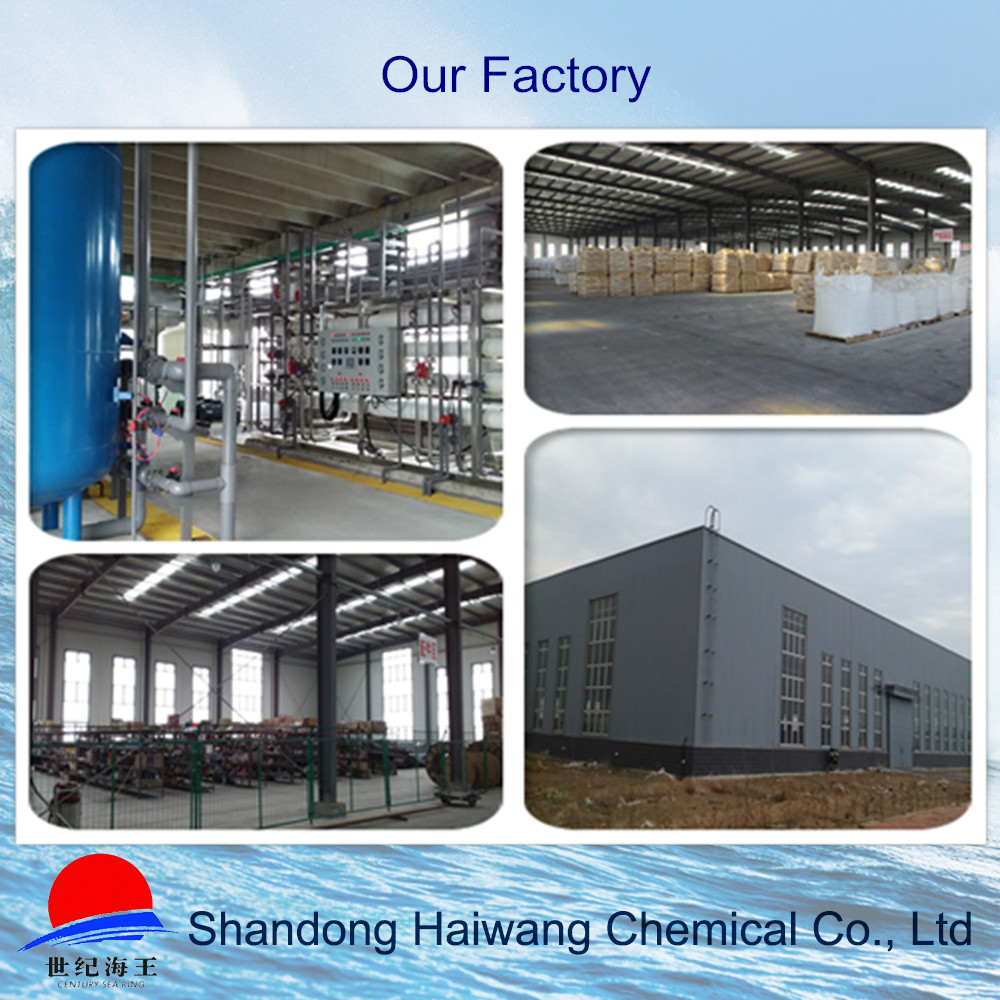 Our product have passed the Reach, ISO9001, RoHS, SGS and several other qualification tests.
We offer a remarkable logistics system which can provide you an excellent experience of customer service.
25KG/Bag or as the buyer's requests; Transported as general chemicals.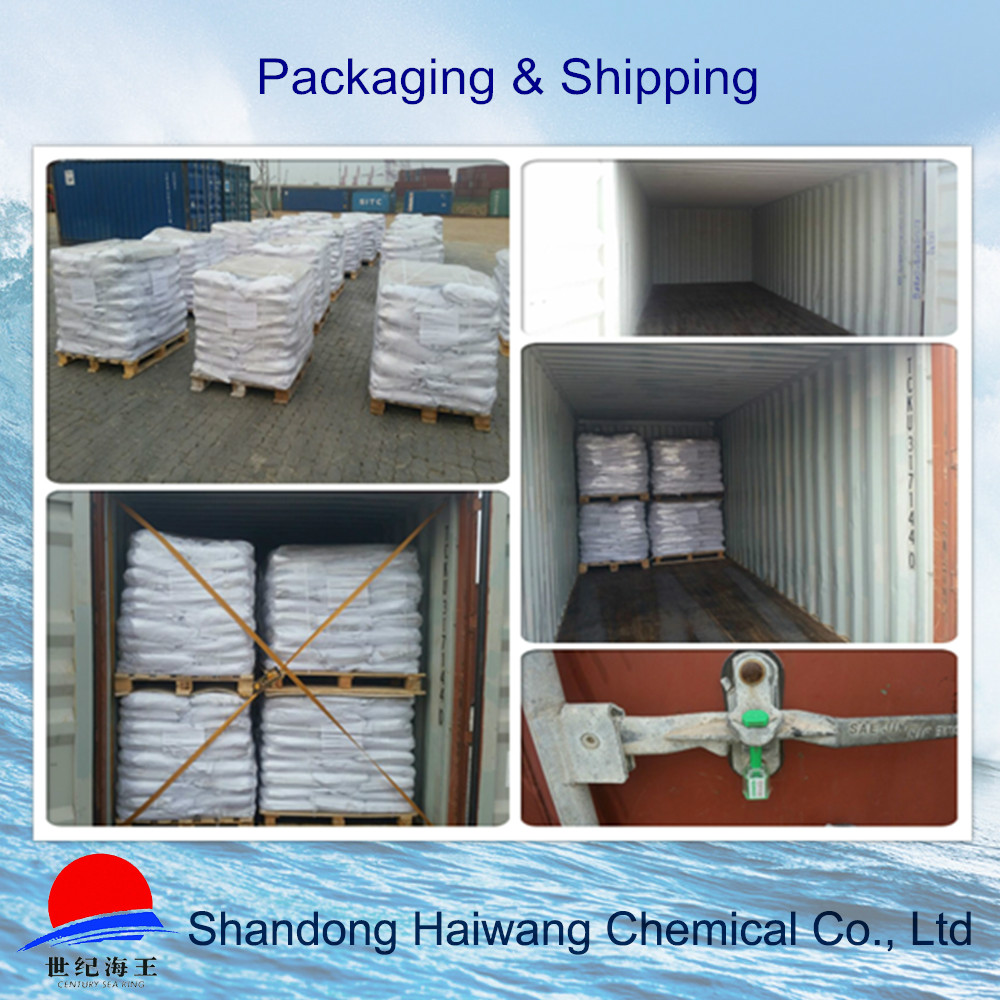 Q1: What's your main product?
A1: Our mainly products are DBDPE, DBDPO, MCA and flame retardant masterbatch.
Q2: How do you control the quality?
A2: We do quality control by the factory testing department. We also have passed the examination of Reach, ISO9001, RoHS, SGS and several other Third-party testing.
Q3: How about packing?
A3:25kg/bag, 500kg/bag, 1000kg/bag and according to the customer's requirement .
Q4: How long time you can make the shipping?
A4: We can make the shipping within 5-10 days after confirming the order.
Q5: Are you manufacturer or trader?
A5: We are manufacturer and have own factory, you are welcome to visit our company.