1. XDD-10DESIGN continuous distillation plant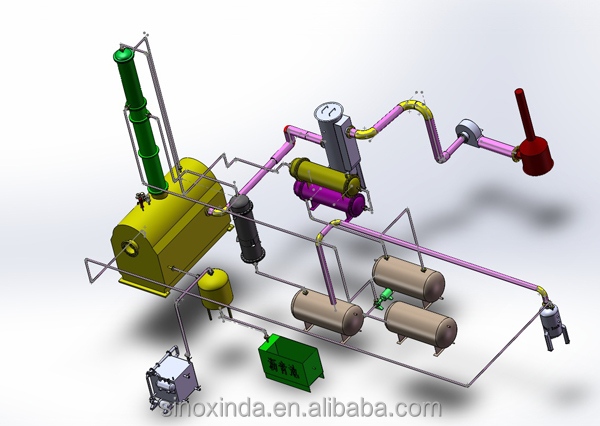 The specification of this distillation process with new technology
(1) Working continuously, reducing the reacting times and labour
(2) Totally sealed producing process without smoke and smell
(3) Overcome the disadvantage of the traditional process
(4) Normal pressure and temperature guarantee the safety
(5) Uniform heating, high output and quality
(6) The process can be changable without twice fractionation. Low cost!
(7) Unique catalyst increase the output
2. XDR-50 DESIGN distillation & recycling base oil plant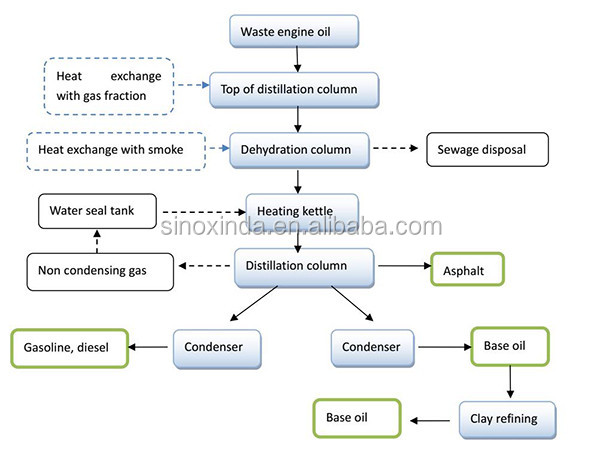 Main units

Heating furnace


1. Made of Q345R boiler plate. SS310, 310S and Q345R is avaliable

2. Heating type: direct or indirect


3. Heating source: conduct oil, lava, electric, wood, gas...

Distillation column

1. The size is according to the raw materials analysis report


2. Packing type, matched with several heat exchagners


3. Top is with efficient packing which can be adjusted

Condenser

1. The oil gas is cooled separately by small pipes inside condenser

2. Light oil is collected here

Safe design

Vacuum device

Keep machine working in negative pressure

Anti-back fire

device and fire

fighting pool


1. Recycle non condension gas to furnace as fuel

2. Water sealing design prevent tempering

3. Prevent the accidence

Environment friendly

Dust removal device

1. Strong atomizing desulfurization tower


2. 11000mm High chimney for discharge

3. Full set water recycling and purification system
3. The actual picture of the distillation plants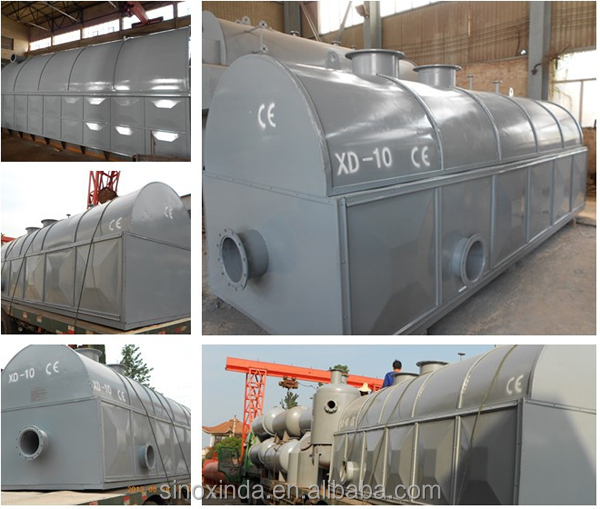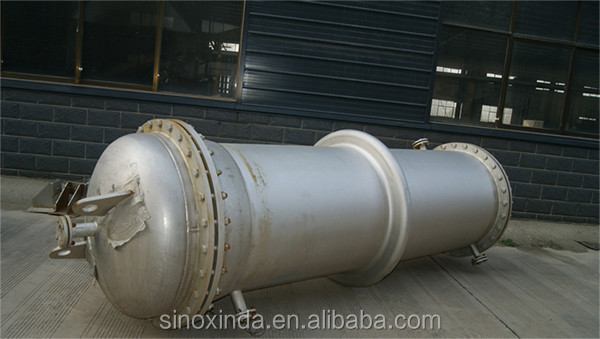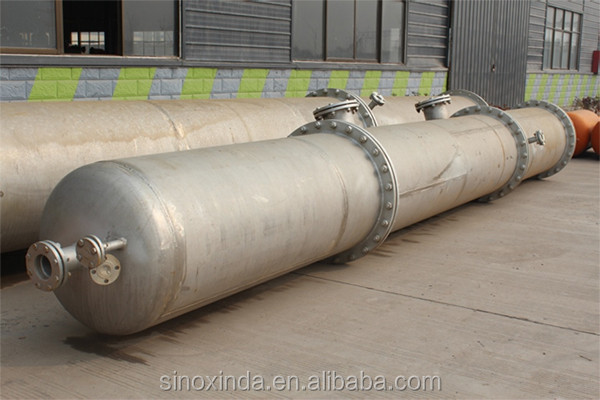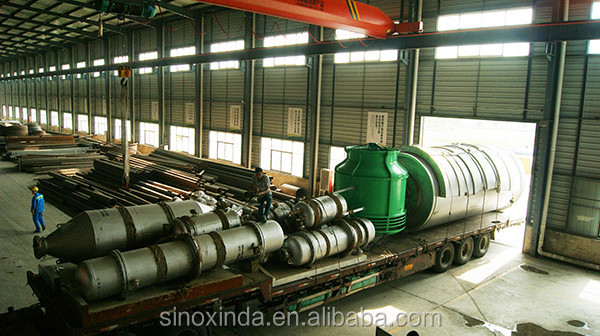 v Overseas service
v Vulnerable reminder service
v Tracking mode service
v Maintenance and replacement service
v Sharing our trade network
Overseas service includes the installation, guide, debugging and training indoor.
WELCOME TO JOIN US!!! Click below, send us message!!!