High Germination Gerbera Seeds For Planting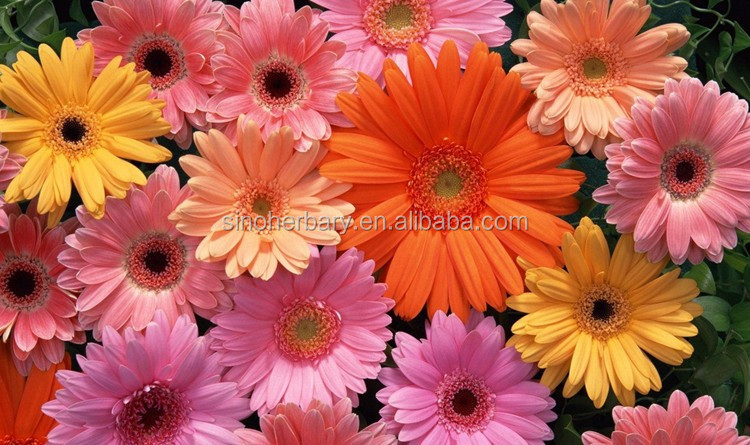 Description:
Gerbera is very popular and widely used as a decorative garden plant or as cut flowers. The domesticated cultivars are mostly a result of a cross between Gerbera jamesonii and another South Africanspecies Gerbera viridifolia. The cross is known as Gerbera hybrida. Thousands of cultivars exist. They vary greatly in shape and size. Colours include white, yellow, orange, red, and pink. The centre of the flower is sometimes black. Often the same flower can have petals of several different colours.

Gerbera is also important commercially. It is the fifth most used cut flower in the world (after rose, carnation, chrysanthemum, and tulip). It is also used as a model organism in studying flower formation.
Cultivation Point:
1. Seed surface turns the soil thickness is 1 to 2 times the diameter of the seed.
2. Difference area with difference plant season, according to the local climate.
3. Timely and right amount use sufficient base manure and top application.
4. Soil:deep,rich,good irrigate condition,sunny.
5. Growth temperature(°C):10 to 35.
6. Fertilizer:farmyard manure primarily,add phosphate fertilizer and potash fertilizer.
7. More information for Seeds ,please feel free to contact me.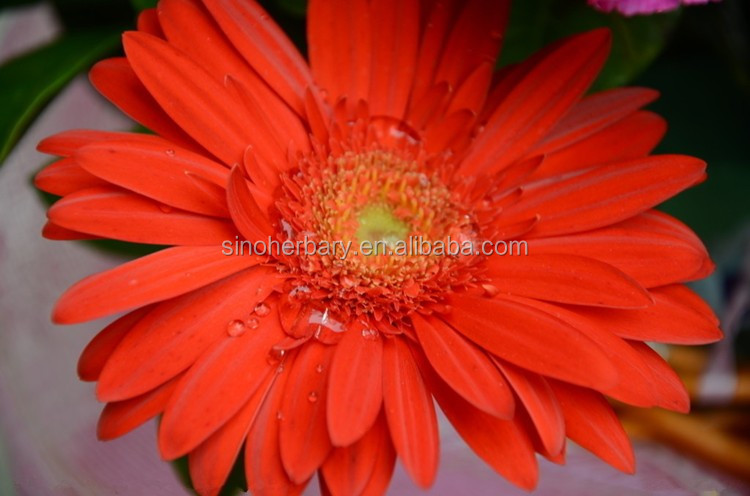 Our Main Seeds For Planting:
Marigold seeds
Ginseng seeds
Stevia seeds
Strawberry seeds
Zinnia seeds
Basil seeds
Tomato seeds
Salvia officinalis seeds
Petunia seeds
Lavender seeds
Carnation seeds
Any Problems About Seeds, Pls Feel Free To Contact Us!