How to get the quotation:
please advise the below inquiry details then we will quote you with our best price
(1) Size (2) Logo (it 's better if you send us a picture or design) (3) Quantity (4) Color for the item (5) Packing (individual or bulk)
What's the MOQ:
500pcs,100pcs each model/color, We accept sample order
How to order:
Step 1: After we get all your inquiry details we will quote with our best price.
Step 2: We can design follow your request and send you to confirm. Or you can send your design artwork.
Step 3: After recieve your sampling payment we will start make you sample, deliver the samples in about 7days.(If the custom products is simple no need this step)
Step 4: After you confirm the samples and pay the set up cost and 50% deposit of the bulk products, we will start prodution. Production lead time about 10-30days decide by the qty.
Step 5: We will let you know the production finish time. If it necessary, you can ask inspect the goods by your inspector or the third party. Step 6: After revieve the balance we will deliver the goods to your address.
Step 7: You confirm all the goods is fine then we finish this order, and we expect the next order.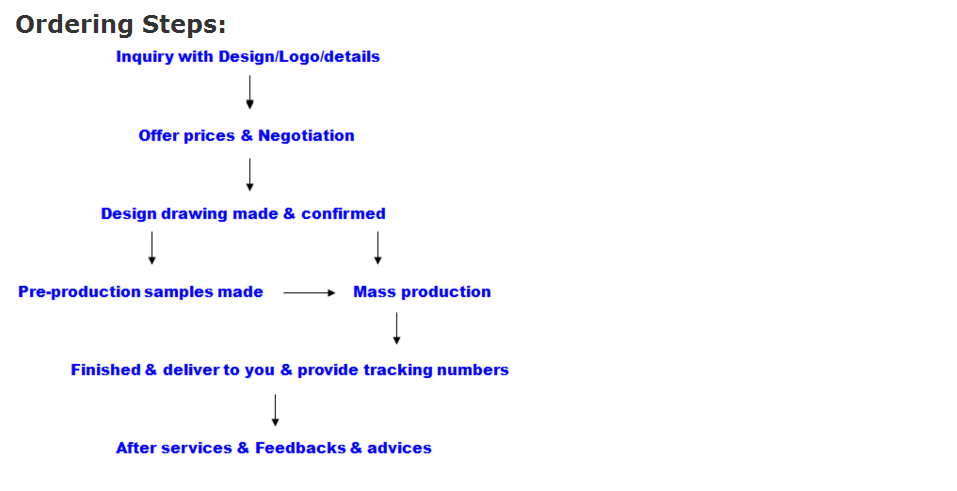 Why choose Huizhou Decai Silicone Products Co.,Ltd:
With 10 years experience in silicon industry,have strict process to control the quality and time to produce, which can offer you high quality, competitive price and punctual delivery time. we have strong responsibility with every orders.