Balanced Spectrum Lighted Magnifier Floor Lamp
The specification of Balanced Spectrum Lighted Magnifier Floor Lamp:
1) Material:ABS
2) Finish / Color : different color as you like chrome finish
3) Electric: AC/DC
4) BULB: 12pcs LED
5) Color temperature:3000-6500K
6) Certificate:CE ROHS GS BS
5X Desktop Foldable Magnifier with LED for Reading Working High Quality,Silver Flodable LED Reading Magnifier with
Lens height and its position can be adjusted at will to meet the different needs.
LED illuminating lamps has enough brightness and can ensure better magnifying effect.
With clamp design at the bottom of the metal hose
An ideal tool for people who are devoted to fine work such as collecting coins/stamps, jewelry appraisal, miniature engraving, embroidering, electronic repair and son on.
The Description of Balanced Spectrum Lighted Magnifier Floor Lamp:

THE DIMMABLE MAGNIFIER LAMP THAT HAS BOTH WARM WHITE & DAYLIGHT COOL COLOR TEMPS: Advanced LED technology makes this the most versatile lamp on the market. A color adjuster lets you choose your preferred range: bask in warm white 3,000K or switch to daylight bright 6000K for bringing intricate tasks into sharp focus, or choose any color level in between. By-touch dimmer on the lamp head helps you adjust the brightness level.
BOTH A FLOOR LAMP & A TABLE LAMP: Get a leg up over ordinary task lamps with this ingenious 2-in-1 solution! As a table lamp, LightView Pro fits snugly on a desk or worktable. But it also extends upward, on a slender leg embedded within the base. Voila! You now have a floor stand, too. In either table or floor configuration, the adjustable neck pivots in any direction. Table Dimensions: 79 x 23 x 62 cm. Full height: 79 x 29 x 100 cm.
MAGNIFIES SMALL PRINT & TASK WORK: Our 3-diopter lens brings renewed clarity to reading, working crossword puzzles, knitting, crocheting, and more! Designed for aging eyes, this professional-quality 90-LED floor lamp boasts a 1.75X magnifier lens made of authentic diopter glass.
SAVES POWER, NEVER OVERHEATS: Energy-efficient LED light uses only 9 watts in total; lamp stays comfortably cool even after several hours of use, never generates heat or the glare of incandescent bulbs. Burns brightly with 800 lumens; intended for 110V outlets.
SATISFACTION GUARANTEE: We stand behind our products 100%. All Brightech magnifier lamps come with a 3-year warranty. If for any reason you are not completely satisfied with your purchase, please contact us. Our industry-leading commitment to you will make things right!
A magnifying lamp is an essential tool for anyone working with precision assembly, inspection or design. Because users can effortlessly view smaller details, lighted magnifying lamps are tremendously helpful in reducing eye strain and preventing vision fatigue. As a result, they are popular with jewelers, watch and electronics repair, dental clinics, industrial inspection, scientific research laboratories and the home office.
The Item Pictures of Balanced Spectrum Lighted Magnifier Floor Lamp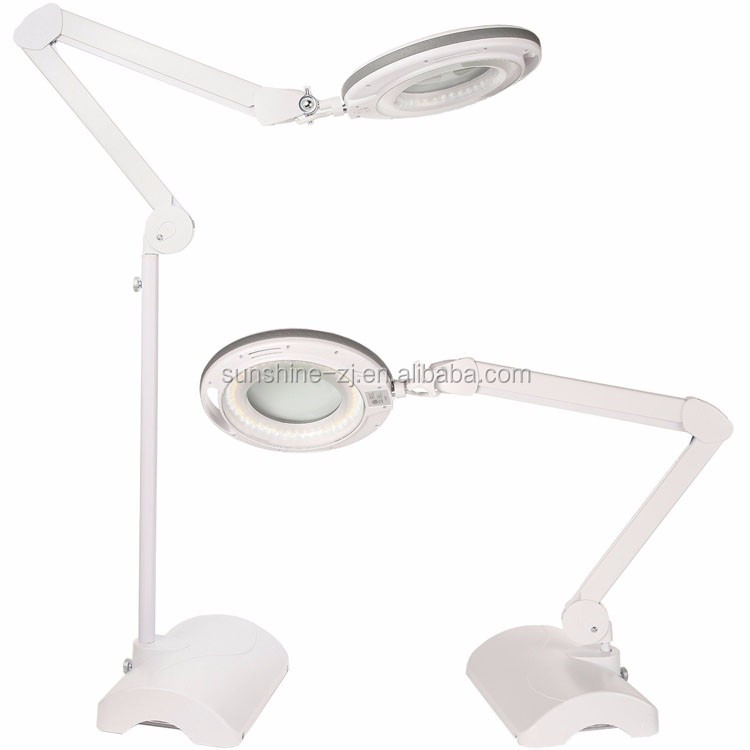 Aging eyes lose their ability to focus at close range, yet this slender lamp that takes up a mere 2 inches of desk space has a 5-diopter lens to make small print loom large again! View almost anything more brightly than before; the focal range extends up to 9 inches.
Flex the arm where you want it to be. The LightView PRO LED Magnifier Lamp swivels around 360 degrees. A spring-loaded tension adjuster on the joint next to the light stays exactly where you move it - precisely the attribute a desk lamp should have! Adjust without loosening or tightening knobs.
The Magnifier Lamp lets you get closer to your pastimes again. It works well for knitting, sewing, stitching, or reading - and also for soldering circuit boards! Mount to a stand in your garage or workshop, and you'll be able to see the finest details and spot the smallest flaws in any task with our 2.25X lens.
Unlike rooms lighted by incandescent or fluorescent lamps, Brightech's 56-LED Magnifier always stays cool, even after hours of use. A great choice for a craft lamp, it provides constant bright white light without glare, consumes less energy, and never gets hot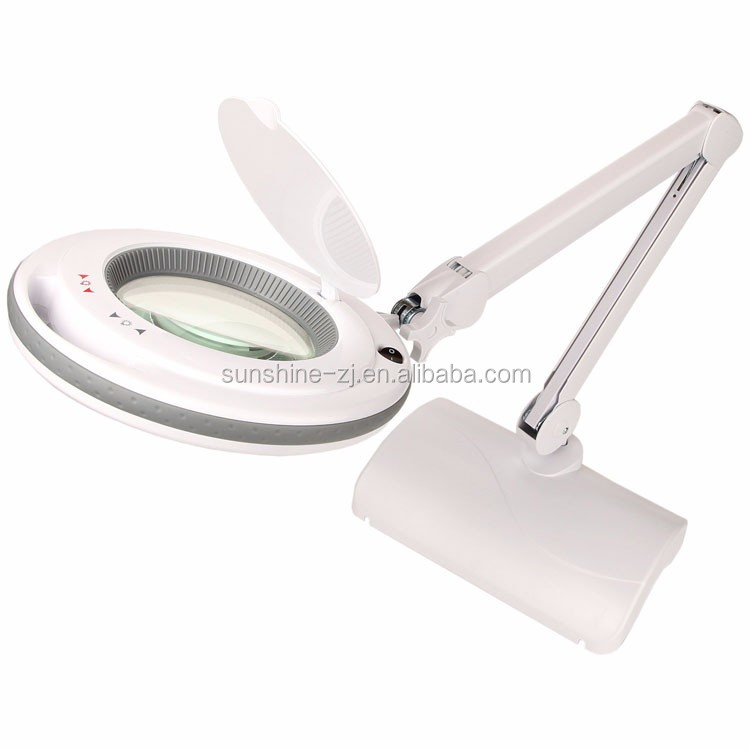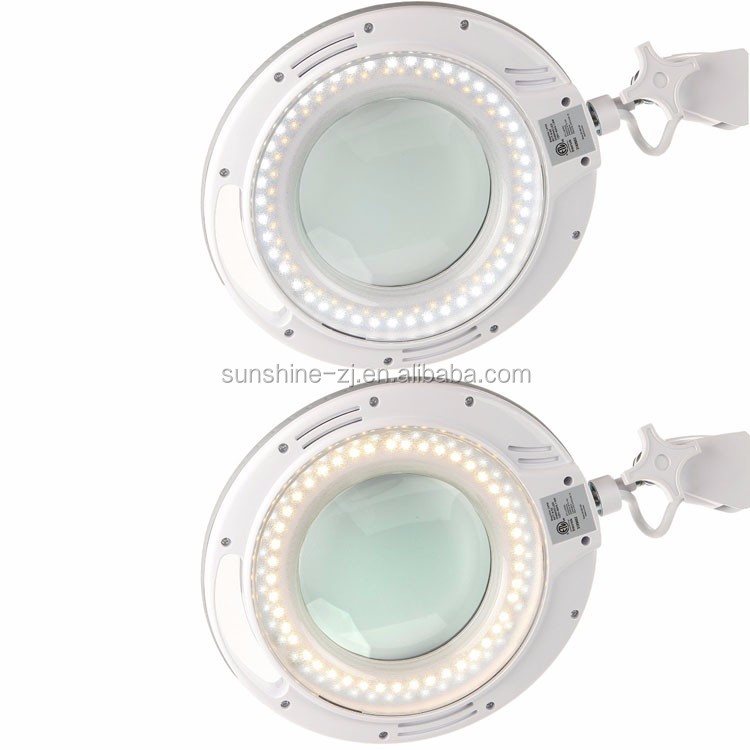 The LED magnifier desk lamp,LED magnifier table lamp is the newest and most energy efficient illuminated magnifier from Luxo. It offers two dimmable 6W LED light sources which allows individual left/right lighting control. Its auto shut off feature means energy saving. Low vision users will appreciate that the Wave+ features a wide angle view and distortion free viewing thanks to its large 6.75" x 4.5" optical quality white crown glass 1.9X (3.5 diopters) lens. A self-balancing shade and hands-free neck design means a secure lamp in any position without knobs to tighten.
In real spherical lens these outer rays do not focus at exactly The same point at exactly the same poit because of spherical aberration.For signle lenses,the focal length for blue light will be slightly shorter than that for red light.This is called chromatic aberration.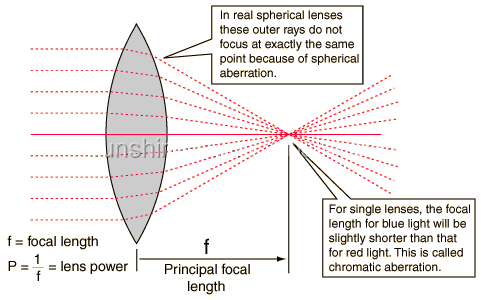 The packing of Balanced Spectrum Lighted Magnifier Floor Lamp:
Color box/Blisther:mail box
pcs/ inner:37*13.5*51cm
pcs/ carton:2pcs/ctn
Carton Size:53*40*30CM
NW / GW :9.8/10.8kgs
quanty for container:20': 920 40': 1820
our company.