100%natural pure Chinese silkworm cocoon for cleaning firming moisturizing
Introduce of the Silkworm
Silkworm: pure natural and non pollution ,be rich in a variety of amino acids.As we know that pearl is a good product for beauty.Silkworm is better than pearl.Silkworm contains the nitrogen.The content of nitrogen is 37times higher than the pearl.The content of amino acid is 10 times higher than the pearl.The amino acid can be absorbed by the skin directly ,promoting the metabolism of the skin.The silkworm is rich in Tyrosine .the tyrosine can effectly inhibit the formulation of melation of melanin.
Introduce of the function
Function:1.blackhead remove
2.deeply cleaning exfoliation
3.moisturizing ,rejuvenates dull treatment ,acne treatment.firming and whitening
Details: Silkworm is the most natural material of the comestic,it contain the albumen which is very close to human skin.Long ago in the Ming dynasty ,Chinese famous traditional book Compendium of Materia Medica which was written by Shizhen Li said "The natural silkworm can make the skin beautiful,eliminate dark spots,can cure purulent skin disease.
The natural silk which is extracted from the cocoon is very soft,It can care for every inch of the skin,there will no wrinkle if using for a long time.In the Qin Jin Fang of Tang dynasty ,Taiping Royal Prescriptions of Song dynasty all said that cocoon can renew one's youth and beauty regimen.In ancient times,the silkworm is grinding into fine powder and then apply to face making the skin bright and smooth white.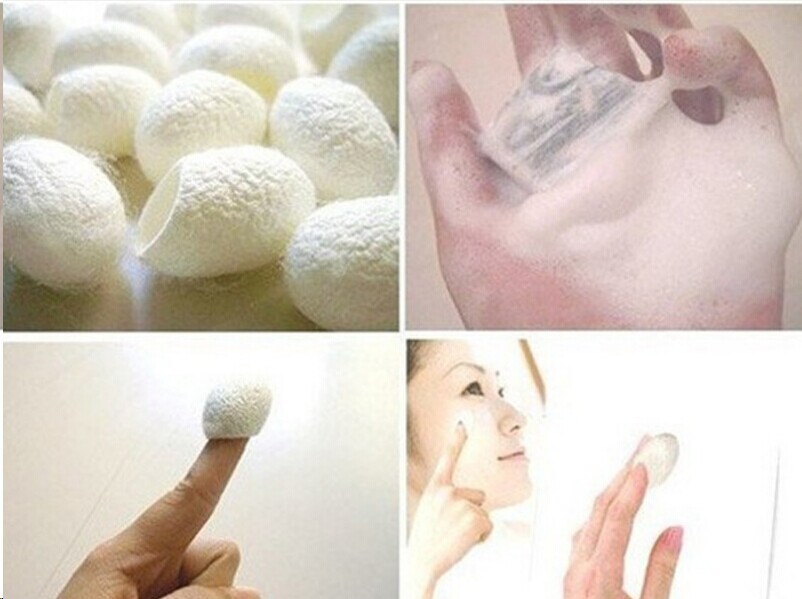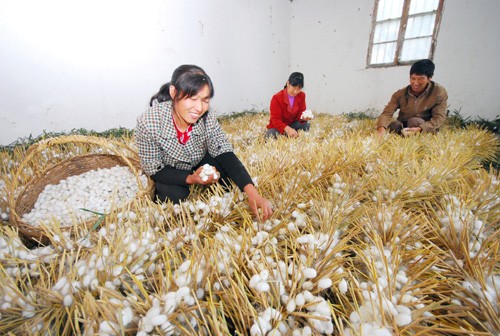 Usage:1.after face cleaning or using when you have a bath.
2.rinse the silkworm with warm water.
3.soak in the warm water which is about 40 degrees for about 5 minutes.
4. when the silkworm is soft and full of water and then it can be used.
5.Set the index finger and massage the skin anywhere.
6.the last step is to moist with mild emollient water.
Appication:1.No matter how good the comestic is ,it can not be absorbed by the skin.
2.Office workers facing the computer,the skin is dry and rejuvenates dull
3.The blackhead can not be cleaned clearly
4.The skin is dry and easy to break in winter.
Then use the silkworm can improve such situation.
Package:100units/bag