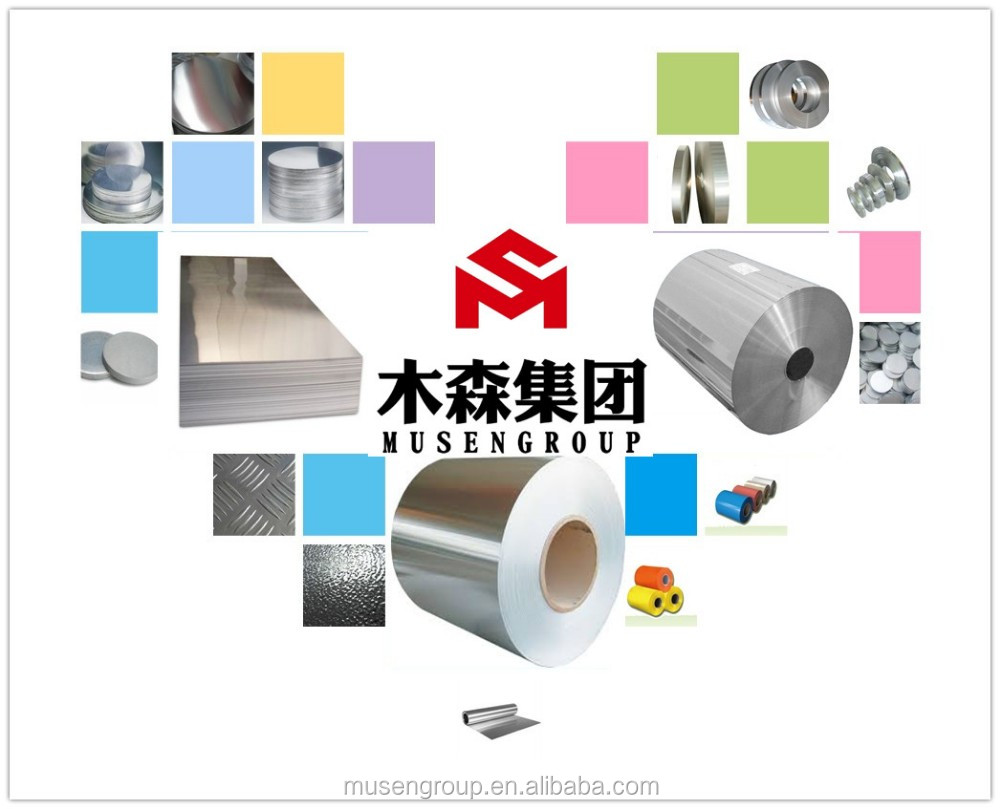 Musen Group
Shenzhen Musen Industry CO.,LTD is a Sino-foreign joint venture.Its main advanced equipments are introduced from Germany, Italy and other countries.Including one advanced KUUP hot rolling line introduced from Germany, one set of SCHLOEMAN cold rolling mill, four sets of 1850mm ACHENBACH foil rolling mill, and the slitting machine, foil separation machine, foil doubling machine. The disigned annual capacity reach 200000 tons.The output is continuously increasing each year. In addition, our group closely cooperate with the leading company in this line and form a large scale, professional aluminum support chain, by doing so, we can provide you a wide range of superme quality product at any time, the most competitve price and the most professional service.
Main product:
Aluminum foil, aluminum sheet, aluminum coil, aluminum circle, ingot, strip and so on.
Alloy:1***,3***,4***,5***,6***,8***.
Temper:H19, H18, H16/26, H14/24, H12/22/32, O
Thickness:0.0055-4.0mm
Width:20-1820mm