Wildfire Pepper Spray Like Sabre Red Pepper Spray for Self Defense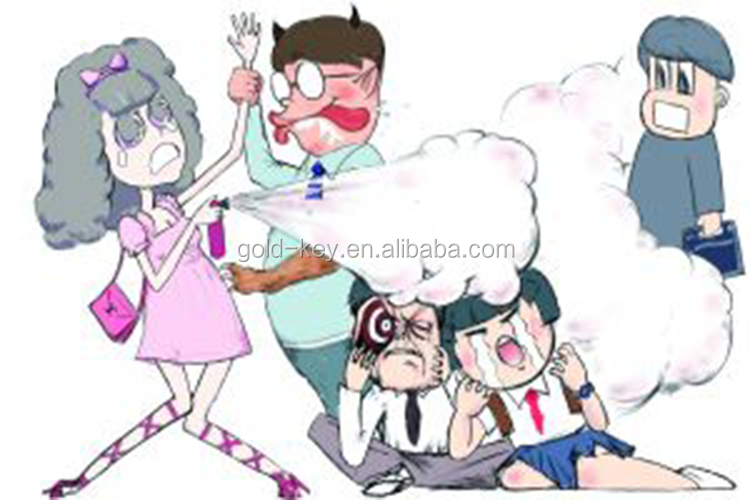 1. We provide OEM service, you can get the product as your design.
2. Factory direct sale, high quality and competitive price.
3. Fast delivery and best service, provide you a wonderful purchasing experience
1. 20ml, 60ml, 110ml or customized
2. wholeasale pepper spray
3. high quality and competitive price
4. OEM is welcom
1.Ladies best choice for personal guard
2.There are many sizes spec. colors for your choice in Mini style
3.Made of eco-friendly material
4.Mini product, mini size, light weight,easy to carry by attached key chain,or take around body; such as put it into pocket, handbag
5.Cute design and bright color make it a charming ornament
6.Bolt-style switch for easy operation,Quick and simple to operate
Pay attention:
1. with self-locked cover;
2. disguising and easy to put it in pocket, handbag;
3.effective within 2-3 meters;
4.don't use against the wind;
5. instruction: In a emergency, take it out and aim at the attacker's face, push button lightly to spray to attacker, pepper could make attacker blind, strong cough, afflictive to impermanency disable; completely resume in 30 min. And could not cause any hurt; 6. Strictly forbidden to joke around people, only used in danger, if got on face, please rinse with plenty of water.
OEM is Welcome, you can customized the product as the way you like.