Stainless steel tube bending machinel
Capable of rolling bending thin-walled mild steel, stainless steel round & square tubes
CE certificate's available
Specifications: Tube Rolling machine HHW-76B
Model
HHW-76B
Tooling for round tubes (mm)
16
19
22 & 63 (2-IN-1)
25 & 51 (2-IN-1)
32 & 38 (2-IN-1)
76
Tooling for square tubes (mm)
30 & 50 (2-IN-1)
16 & 25 & 40 (3-IN-1)
19 & 22 & 38 (3-IN-1)
Motor
220V or 380V, 1.5 KW, 1400 rmp
G.W (kgs)
260
Packing size (cm)
73*63*103
Specifications required for bending tubes
Tooling for round tubes (mm)
16
19
22
25
32
38
51
63
76
Wall thickness of Stainless steel tube
0.5
0.8
1.0
1.0
1.2
1.2
1.5
1.6
2
Wall thickness of mild steel tube
0.8
1.0
1.2
1.2
1.5
1.5
1.8
1.8
2.3
Tooling for square tubes (mm)
16
19
22
25
30
38
40
50
Wall thickness of Stainless steel tube
0.5
0.8
1.0
1.0
1.2
1.2
1.5
1.5
Wall thickness of mild steel tube
0.8
1.0
1.2
1.2
1.5
1.5
1.8
1.8
Features: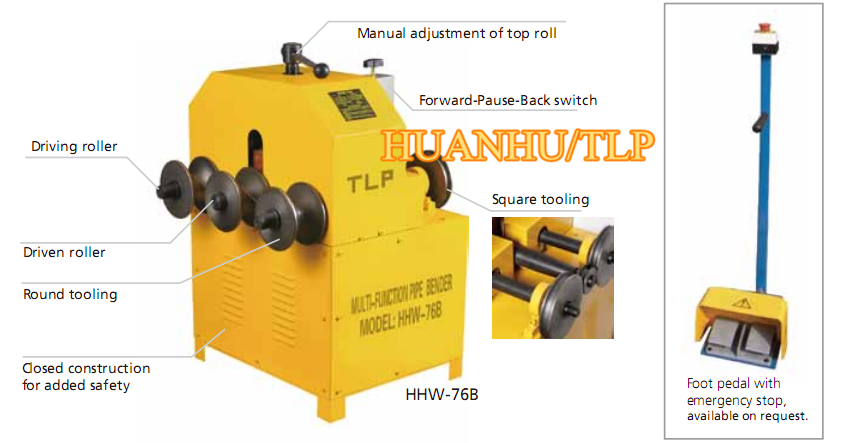 For making quick work of large radius bends and doing compete circles.
Esspecially applicable to the production of steel greenhouse frame
Capable of rolling bending thin-walled mild steel, stainless stell round & square tubes.
Manual adjustment of top roll.
Foot pedal with emergency stop available on request.
This specially designed section and tube rolling machine can be used on either side front or rear of machine, the front is designed to handle the larger tube as the rear is capable of rolling smaller tubes.
Toolings made of grey cast iron allows long service life.
Package: Plywood case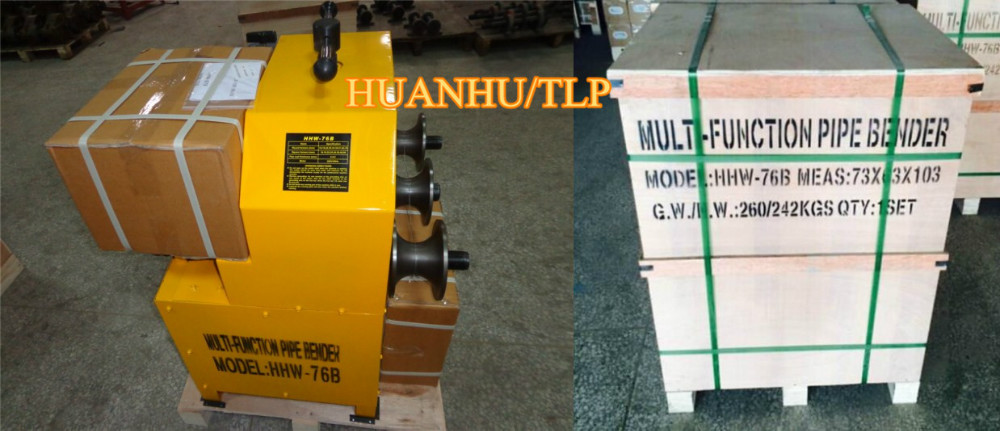 Contact Us