Decorative Acrylic Window Panels Plastic Profile for Window Cheap Window and Door PVC Hinge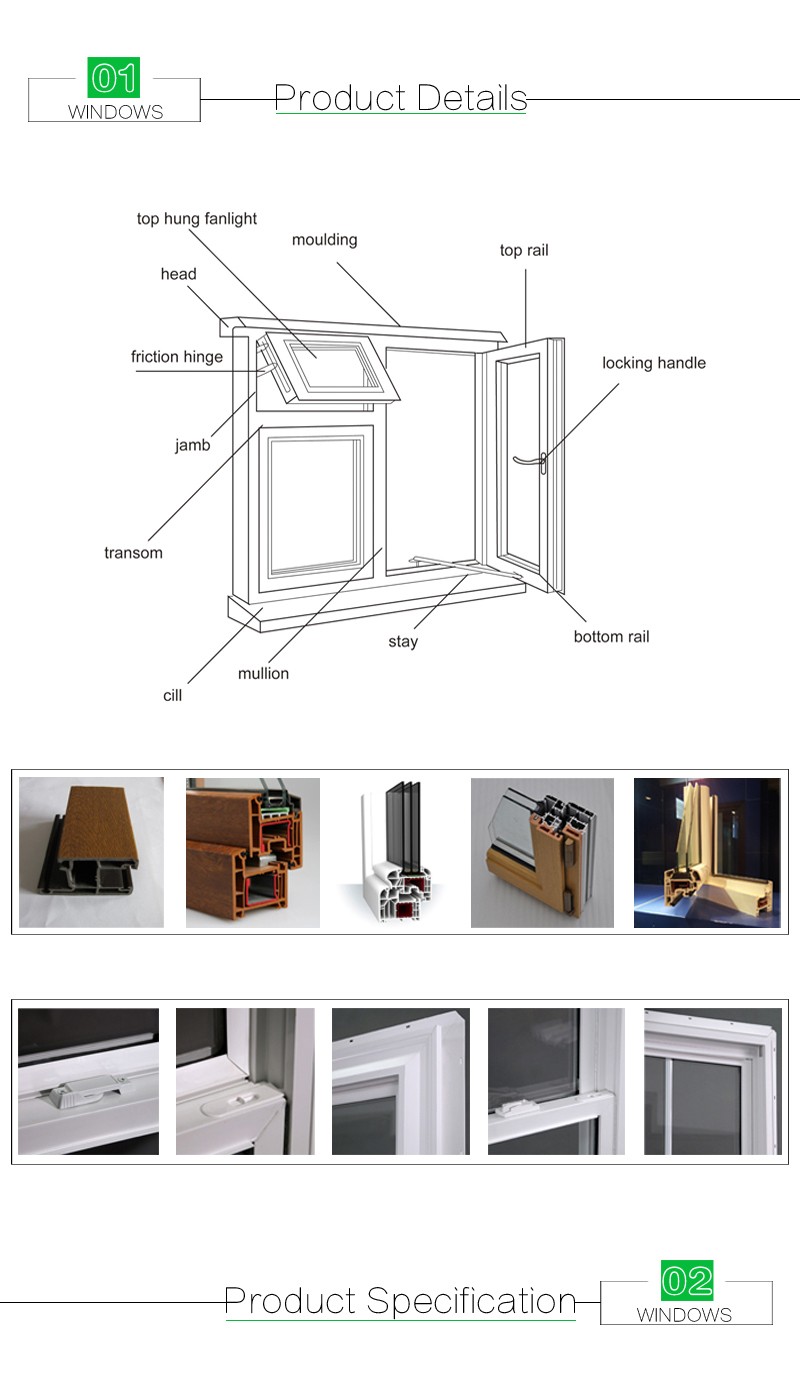 Product

PVC Window

Features

Energy saving and Eco-friendly

Sound and heat insulation

Good air and water proof

Anti-aging and easy maintenance

Glass

Float glass, Insulated glass, Tempered glass, Low-e glass,

Frosted glass, Reflective glass, Decorative glass

Frame

PVC

Hardware

Hinge, handle and other accessories

Size

Customized as per request

Type

Sliding, casement, fixed, top hung, bottom hang, etc.

Window Style

PVC/UPVC window

Opening Style

Sliding, casement, turn-tilt, tilt-sliding, single-hung, double-hung, etc.

Specification (Size, color, etc.)

Different countries have different demands for it; Special shaped windows also can produce;

You can design the windows by yourself.

PVC/UPVC profile

LG / Conch / Shide

Glass

Single, double, tripled glass, double glass with grille

Low-E glass, Tempered glass, Floated glass, reflective glass, etc.

Thickness: 4mm, 5mm, 6mm, 8mm; Space: 6mm, 9mm, 12mm, 16mm, etc.

Reinforcement Steel

U form galvanized steel; 1.2mm, 1.5mm, 2.0mm, 2.5mm

Seal

Rubber sealing strip, black or grey color

Hardware

High quality Chinese hardware, Chugn, Kin Long (Multi-point lock and handle), G-U or ROTO also can be used.

Mosquito Meshes

Metal and nylon material
Why choose PVC Windows?
Eco-friendly:
Environmentally friendly and sustainable – protects nature.
Fully welded joints:
Fusion welded frames and sashes impede leaks.
Dual compression seals:
Enhanced tightness, against air/ water/sound and thermal insulation, which exceed the requirements of Australian Standards
AS2047 / 2048 / 1288.
Glazing options:
Able to be single glazed, double glazed or can fit many thick laminate glasses to achieve high insulation against temperature
and noise (up to 44db reduction).
Double glazing also achieves the highest energy ratings and thermal insulation.
Quality profile:
High gloss finish surface, high resistance to UV radiation, salty air and heaving winds, high impact strength, does not corrode
or rot and are virtually maintenance-free and are termite proof – will last for generations.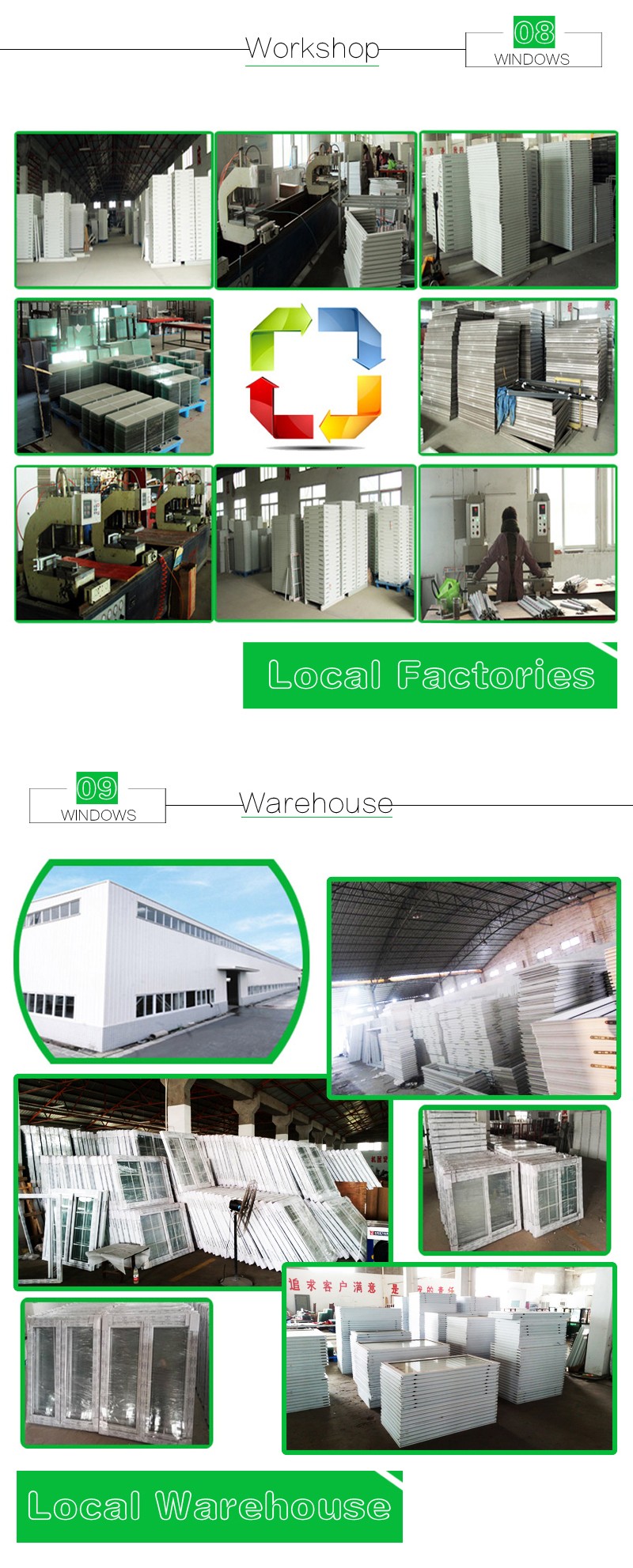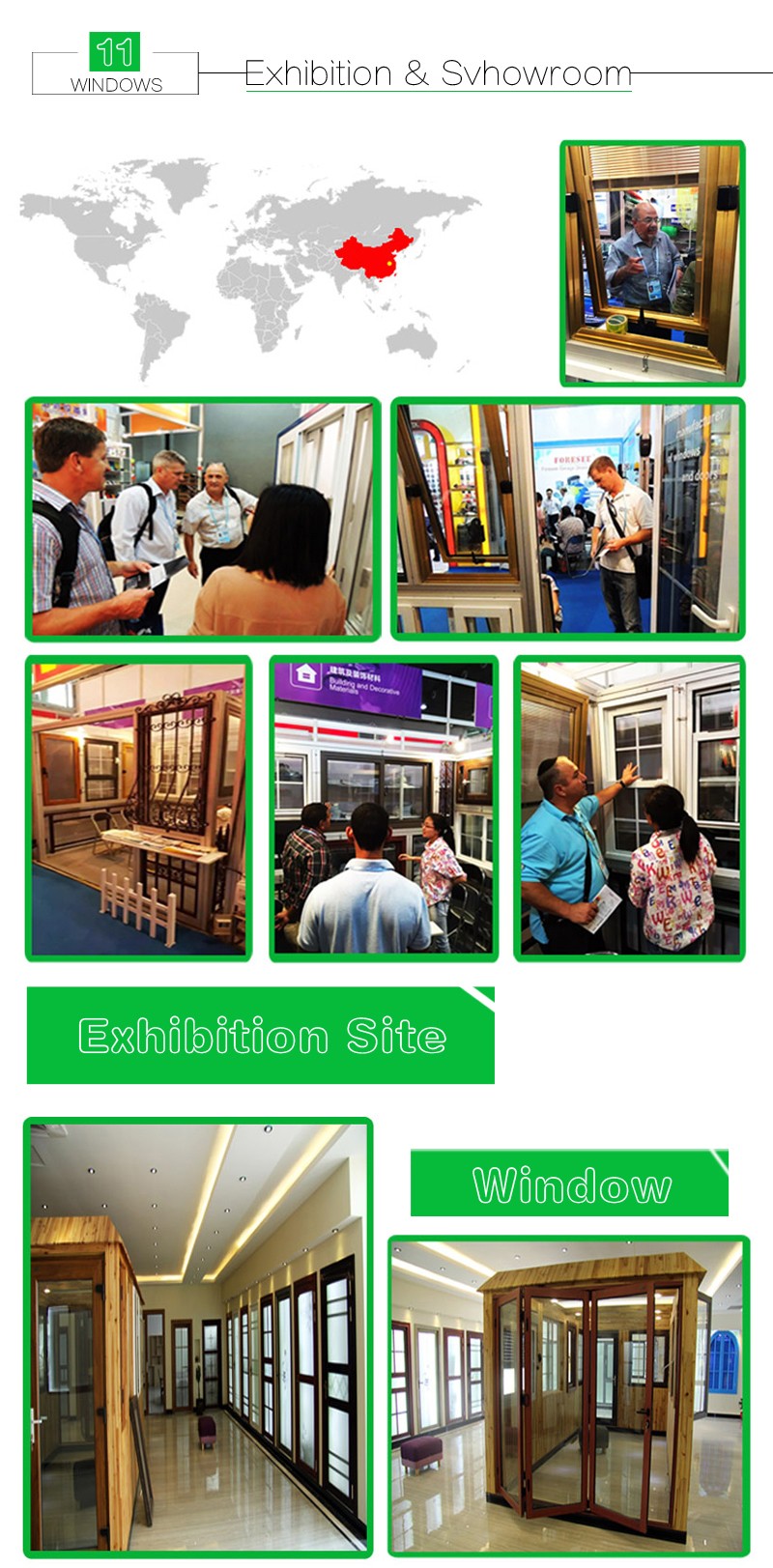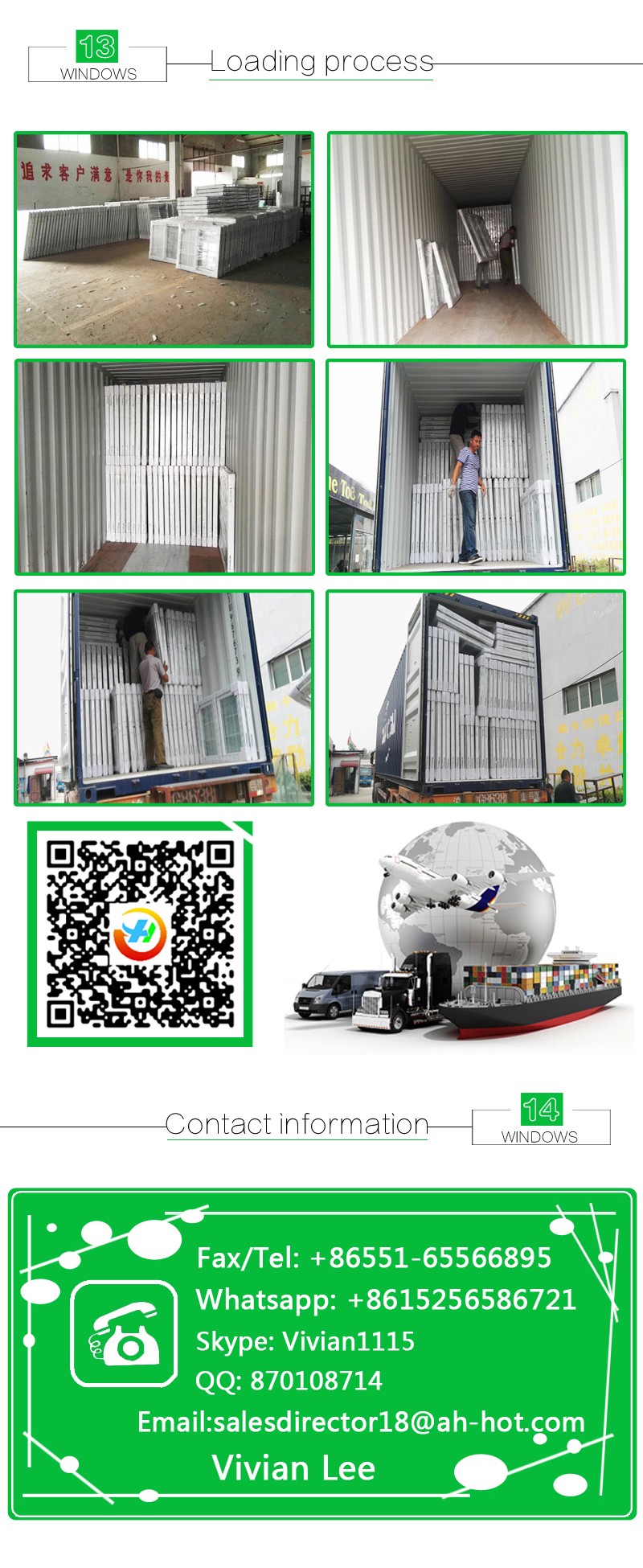 Q 1. Are you supplying standard sizes of windows/doors or customised products ?
A: Both is available.We have distributors overseas,some of them are getting standard sizes
of aluminium windows/doors from YY factory,and we also supply customised products for lots of end customers,developers and builders.
Q 2.What about your packages ?
A: We have been exporting lots of products to overseas,no any clients make any complains on our packages.
Please contact us and we will send photos to show you the details of our secure packages.
Q 3.What about your window systems ?
A: All of our systems are designed according to the requirements from markets like
Australia Canada...Our engineers can design the systems you need to match different wall systems.
Q 4.Is there any price difference between powder coating and anodising ?
A: No price difference between them.
We recommend you to choose anodised finish if the house is near salt water for long-effective
corrosion resistance,but powder coating will be better if the house is far away from salt water.
Q 5.What kinds of hardware can you supply ?
A: Commonly Germany brand,China top brand and Australia brand,and other brands are available.
We recommend you to use Australia brand if you are in Australia for easy replacement,
so local brand is the best choise.Last but not the least,the price is different even if same brand,
as the locking system makes it happen,the locking systems we are using are long-lasting.