A:B=1:1 Double component transparent thermal silicone encapsulant/silicone pouring sealant for solar cells
The thermal conductive encapsulants
add molding organic silicone sealant, use imported organic silicone as the main material, select the polymer materials as fillers, manufactured elaborately electronic potting glue, glue viscosity is divided into high, middle, low three type, color also can be optional according to customer's demand, and has heat conducting, flame retardant, bonding, sealing, waterproof, potting and encapsulation properties .
[Double component silicone sealant features]
1,Operational time: at room temperature, operation time within 240 minutes, especially for the use of
automatic production line, improve the work efficiency and save production cost;
2,Easy to operate: choose artificial sizing or mechanical sizing; without use additional primer coating.
3,Bonding material widely: can be applied to PC (Polycarbonate), ABS, PP, PVC etc. other materials
and the surface of metal.
4,With excellent electrical properties: excellent insulating performance, thermal conductivity, heat
dissipation, anti-shock, corona resistance, anti-electric leakage and chemical mediator resistance
performance, so for electronics, electrical appliances and other products can provide protection,
sealing and insulation functions.
5,Temperature resistant performance: high and low temperature resistance , good ageing resistance.
After curing in the wide temperature range (60 ~ 200 ℃) to keep the rubber elasticity.
6,Flexible glue film: no shrinkage during curing, excellent toughness of the elastomer is formed after
curing, absorb vibration and shock, good impact resistance, good cushioning effect, for electronics,
electrical appliances, glass and other fragile products, to provide excellent resistance to shocks and
reliability.
7,Strong weather resistance : anti - ultraviolet radiation, aging resistance, anti - ozone, moisture proof
waterproof, resist to salt atmosphere, mold etc., can work in the harsh natural environment
Specification
Product display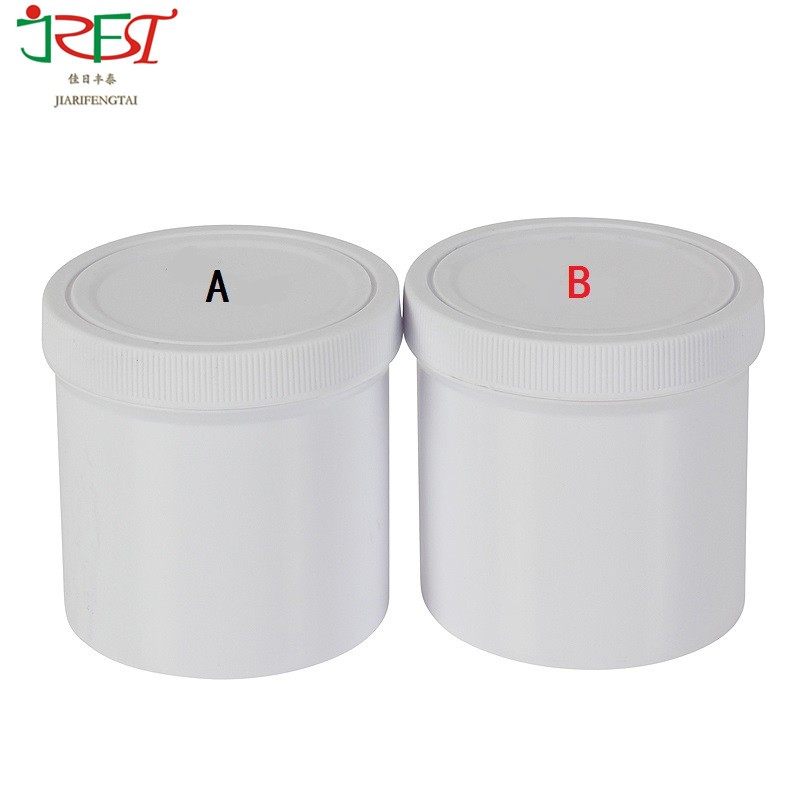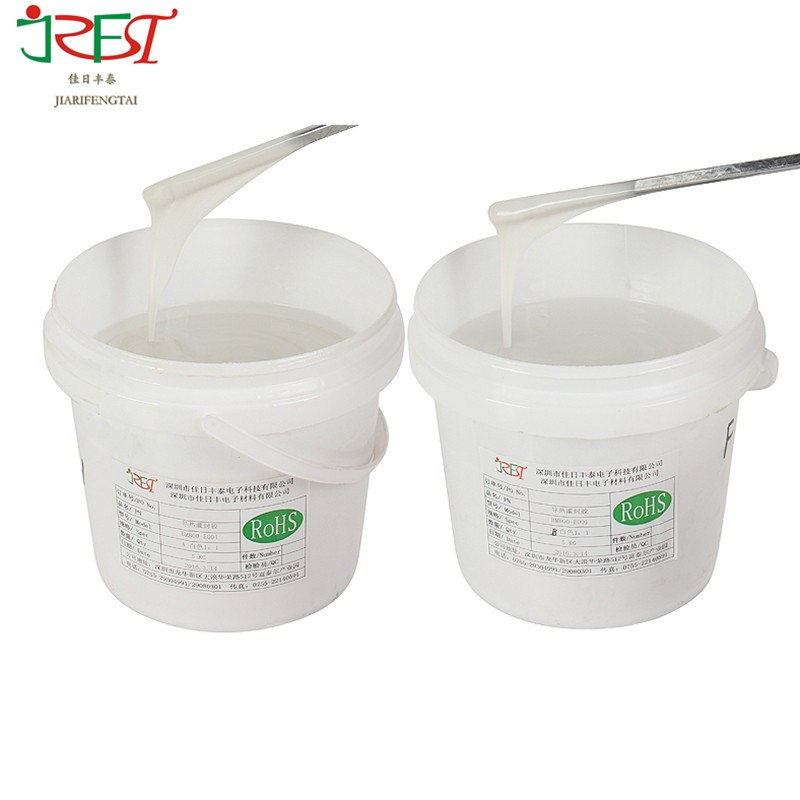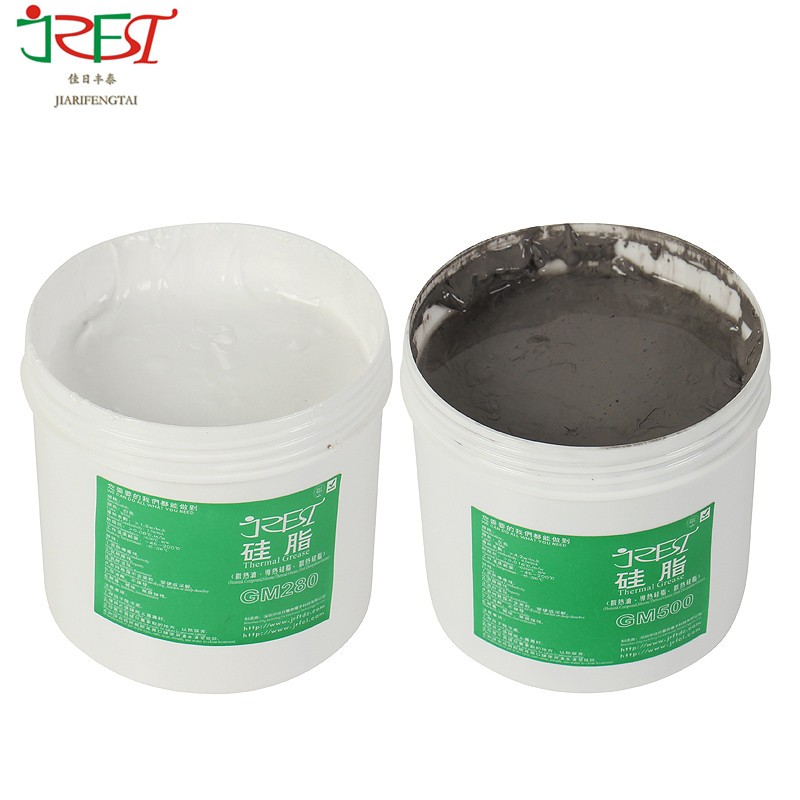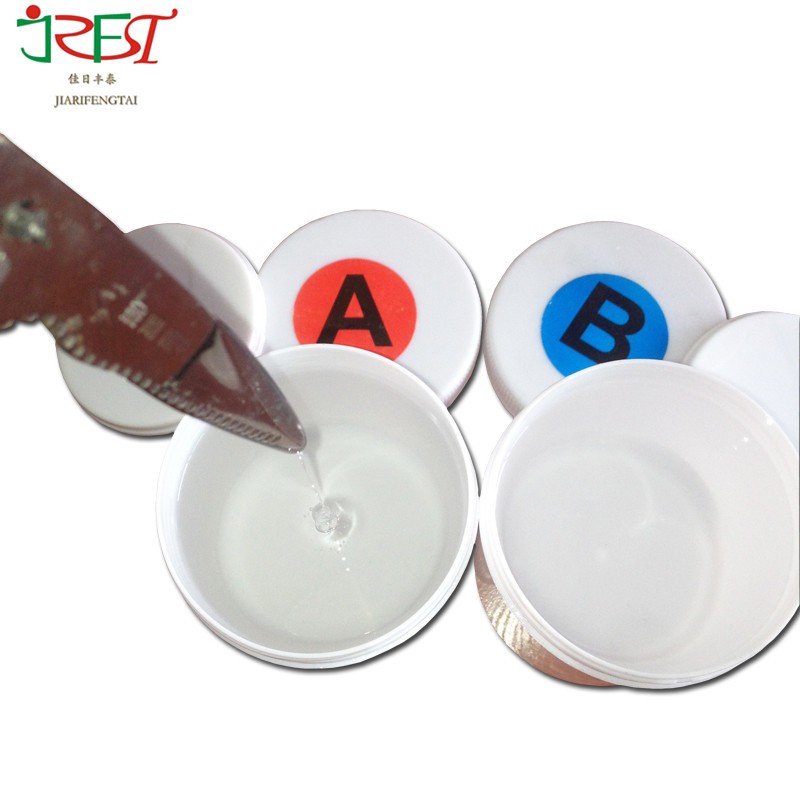 -Shipping:FOB or CIF,TNT/UPS/EMS/DHL/FedEx
-We provide samples for testing.Please feel free to contact our sales.
-We can offer competitive prices and after sales services.
Shenzhen City Jia Rifeng Tai Electronic Technology Co., Ltd.was founded in 2010, a total investment of more than 1 million yuan, Jia Rifeng Tai is a professional dedicated to electronic thermal insulation materials research and development, production and sales of integrated sets high-tech enterprises.
Our products have thermally conductive filler material , high thermal silicone gap pad, insulator silicone sheet , silicone heating film / pad, thermal phase change material , silicone rubber heater drums, thermal graphite , thermal grease / paste , thermal encapsulant , RTV silicone sealant , thermal double-side tape , alumina ceramic , ALN ceramic, zirconia ceramic, si3n4 ceramic, NFC ferrite , EMI absorber material . (Fujipoly) silicone , Bergquist thermal conductivity material K4, K6, K10 insulation pads and so on. Our products are widely used in power supplies, LED lighting, welding machines, laptops, wireless charger, set-top boxes, high-power and other industries. Currently, the company has passed SGS, UL and other international certification authority.
Q:Can we get the sample? If can , how to get it ?A:Yes , we can offer you the free sample if have in stock , but not include the shipping cost . Please feel free to contact to our sales if you need the sample.
Q: Have your products been passed UL certified ?
A:Yes , our products have passed UL and SGS Certification
Q: Can we OEM or according to our requirement to cut the size ?
A:Yes , we can OEM and according your drawing to produce
Q:What's kind of paymet terms you accept ?
A:Bank transfer , Paypal , Western Union , Master Card , VISA .