Oval Gear/Oil Flow Meter Series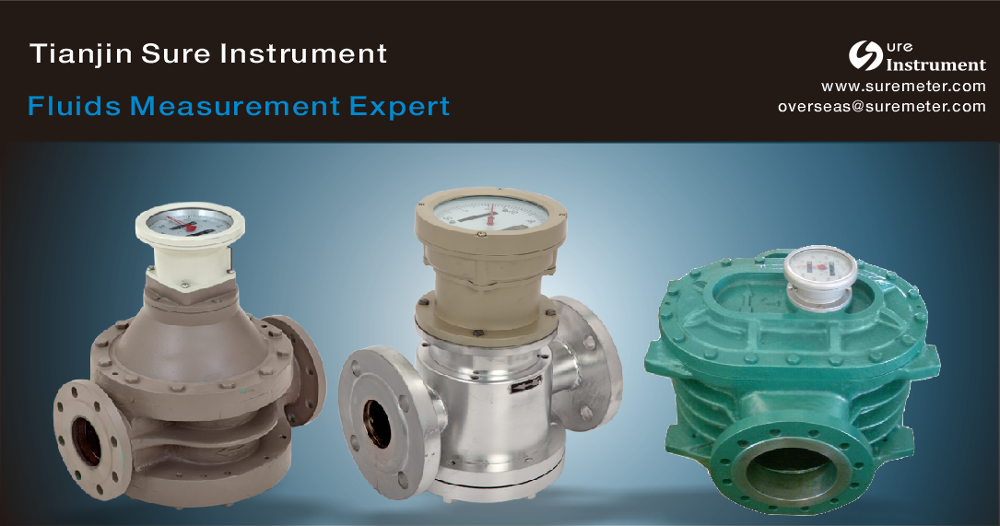 Description
Oval gear flow meter is a pointer display. It is a kind of light volume flow meter of which the print wheel has cumulative
count and zero. This flow meter is widely used in various industrial areas to control the liquid flow.
It is applicable to all types of liquid measuring, such as crude oil, diesel, gasoline and so on, with great range and high precision, convenient use and maintenance. Different materials selected can meet the petroleum, chemical, pharmaceutical, food, metallurgy, electricity, transportation and other fields of liquid flow measurement.
Operating Principle
Fluid enters inlet port and then passes through the metering chamber. Inside the chamber, fluid forces the internal gears to
rotate before exiting through the outlet port. Each rotation of the gears displaces a specific volume of fluid. As the gears rotate, a
magnet on each end of the gear passes a reed switch in the top mounted register's circuit board.
Flow Range
Diameter

(MM)

Flow Range(m3/h)

Temperature

0.5% of rate accuracy

0.2% of rate accuracy

10

0.08-0.4

0.08-0.4

-20...80 deg cel

(High Temperature is on Request)

15

0.3-1.5

0.5-1.5

20

0.4-3

0.8-3

25

0.8-6

1.5-6

40

1.5-15

3-15

50

3-24

8-24

65

6-40

10-40

80

8-60

12-60

100

13-100

20-100

150

19-190

38-190

200

34-340

68-340
Model Selection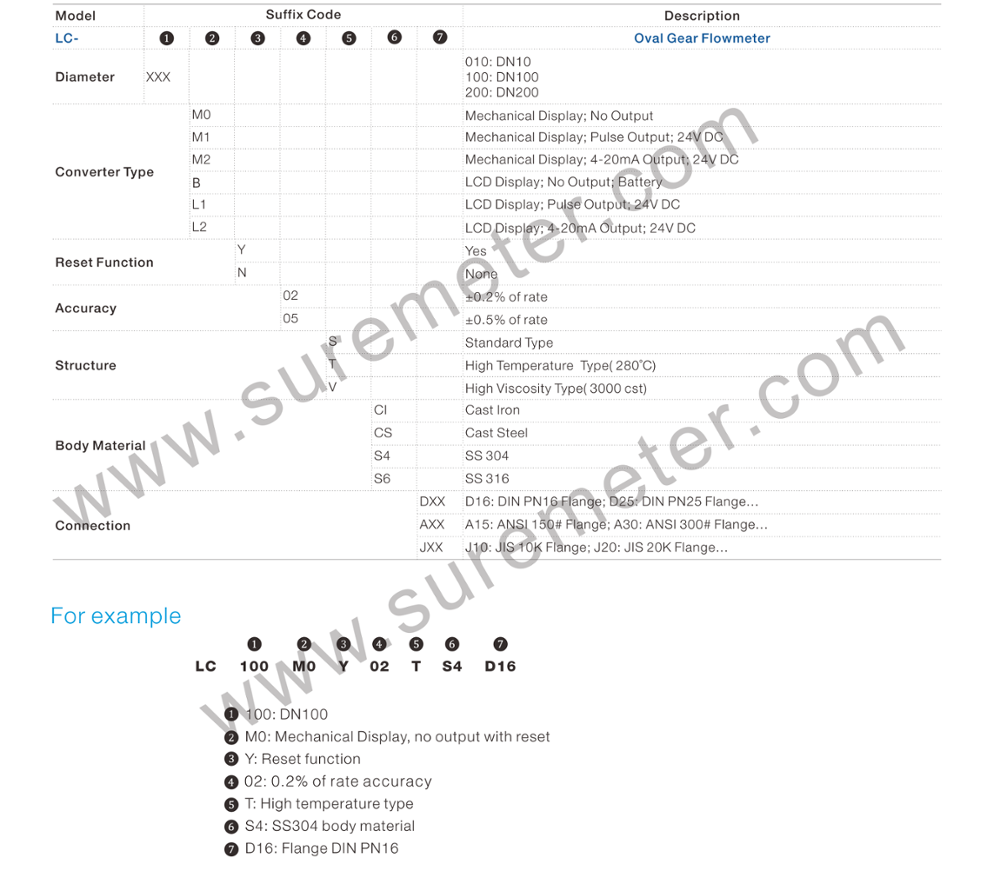 Facility & Certificate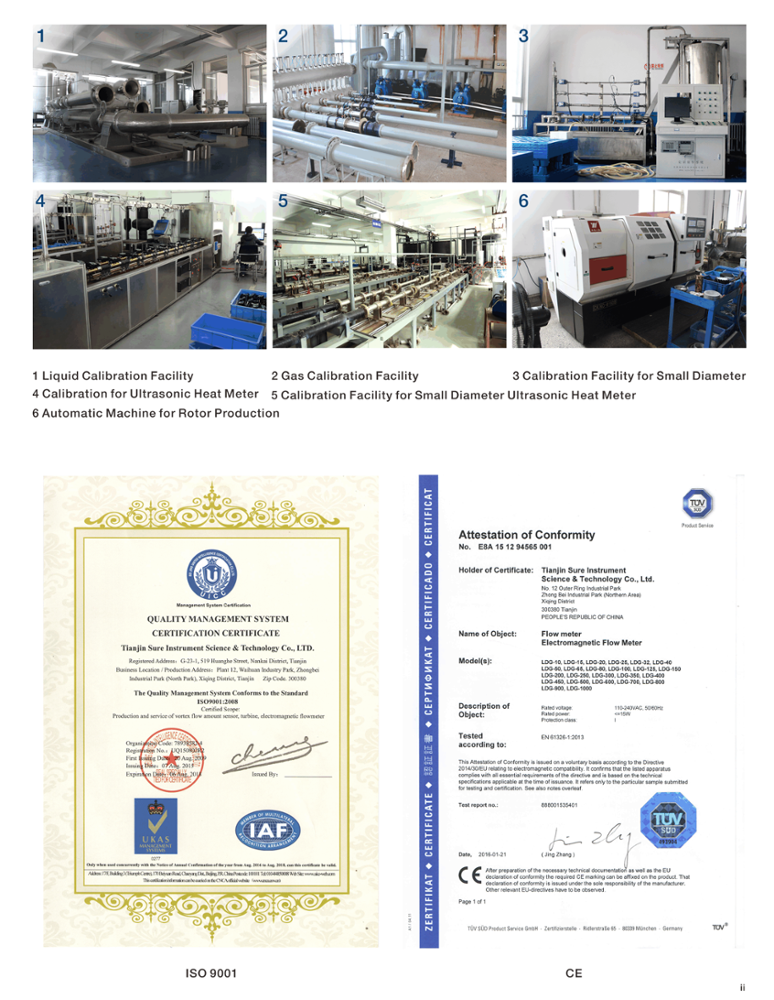 SURE Exhibition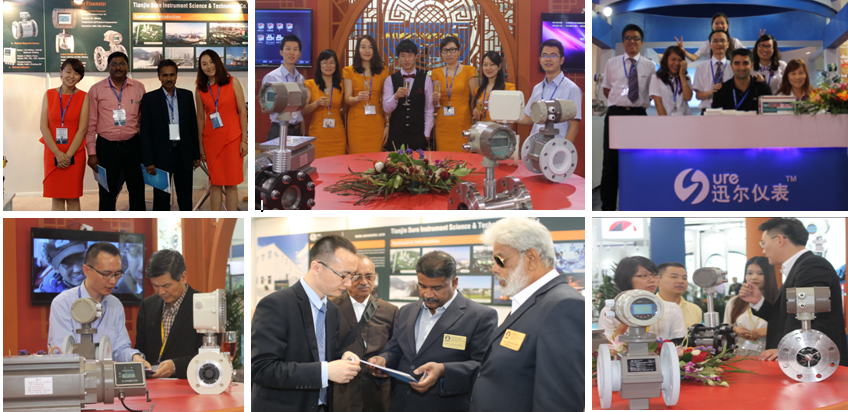 Product Application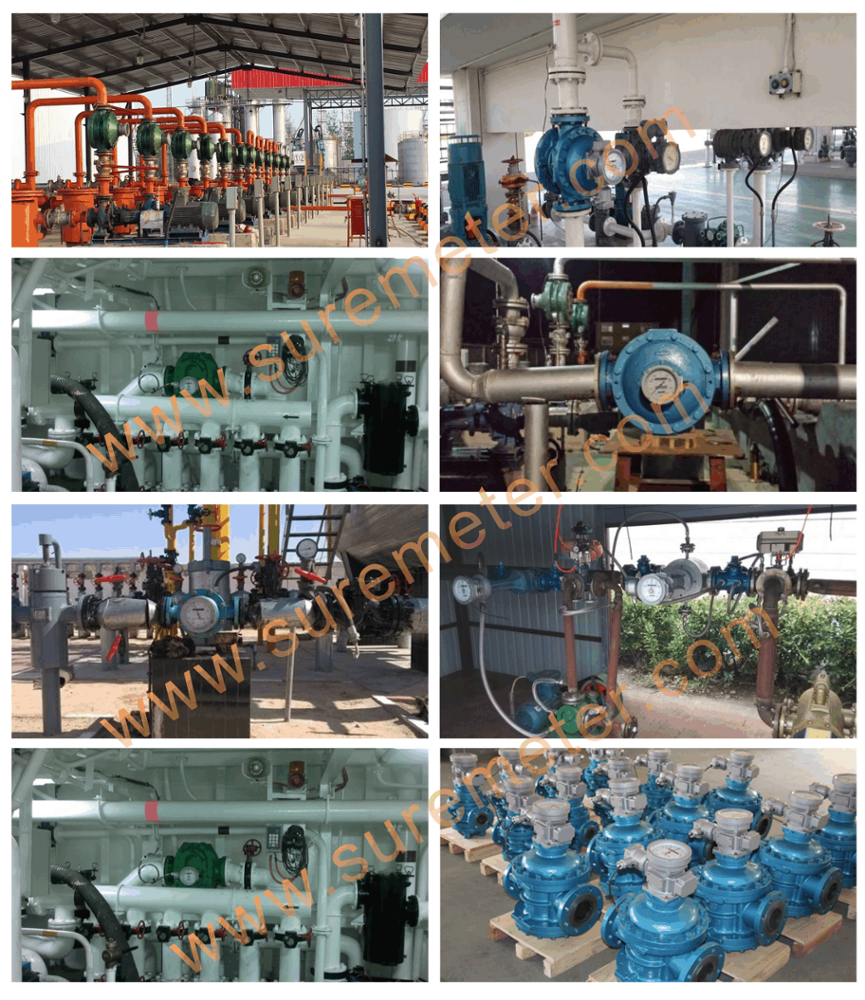 Product Gallery
How to Contact us