Code

Basic information

answers

1

Mould design

According to customer's design

2

Mould making

mold base,CNC machine,wire cut machine,EDMmachine,grinder

machine,assember,fit mould

3

Soft ware

CAD/CAM/CAE/UG/PROE/CAD/CAXA etc

4

process

CNC, High speed carve, E.D.M, Wire cut, Drill, Injection etc

5

Cavity

Single-cavity and Multi cavity

6

Use and manufacture

According to product precision to choice the different model

80T,120T,250T,450T,800T injection machine

7

Injection plastic type

Pinpoint,turnel,direct

8

Mould life

50,000-3000,000 times

9

Mould steel

NAK55,NAK80, 2738, 2316, H13, 718,718H, S136,S136H, SKD61, P20,etc

10

Gate

Submarine gate, Side / Edge gate, Direct gate, Self-cutting gate ect
Mold Show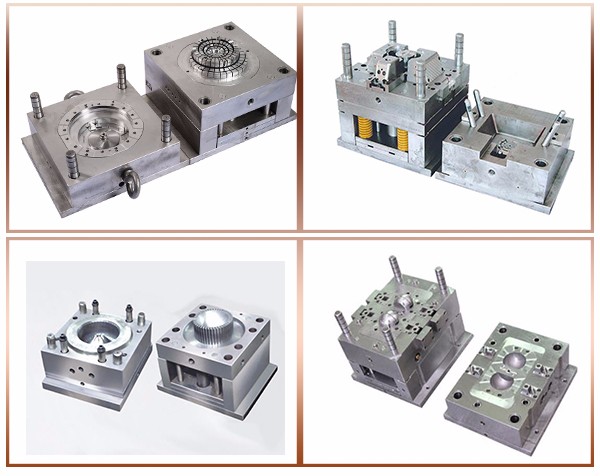 Mold Industry Application:
1)Electronics areas:Shell,socket,terminal,motor coil,leaves,brush bracket and rotor insulation parts contact switches,relays,electric iron,hair dryer,lamp,heaters,ect.
2)Automotive industry:carburetor,exhaust,exhaust valve,lighting reflectors,bearings,sensor components ect.
3)Machinery industry:used as bearings,pumps,valves,pistons,precision gears,cameras,computer part,catheters,nebulizer,injector,instrumentation parts ect.
4)Chemical areas: for the production of acid valve pipes,pipe fittings,valves,gaskets and the submersible pump or the impeller,such as corrosion-resistant componets.
5)Household areas: daily used plastic products like : hanger , bottle cap ,cup , spoon set and bucket etc .