BVSION HONGKONG CO.,LIMITED is a fast-growing Product Development and solutions Services company. Brand is "BVS". Providing full-spectrum development services to enterprises worldwide. We are a major technology innovator and industry leader for services in the areas of New Product Conceptualization and Development, Re-engineering & Migration, Product QA & Testing, Product Implementation, Maintenance and Support. We have been engaged in the manufacturing and distribution of industrial LCD monitors &All-in-one computers, LED/ LCD Display, panels, and relevant accessories, etc. We have a wide sales network spread all over Shenzhen, Guangzhou and HK with the best quality of electronic components, ample know-how and superior skills acquired over a decade of arduous work coupled with the innovative, readily flexible infrastructure and manpower enabling us to respond immediately to the stupendous requirements by our customers.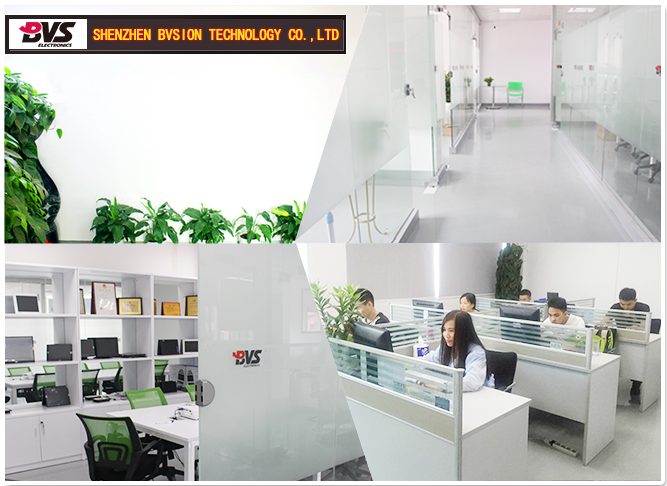 Company history
2006.7——Shenzhen Bvsion co.,ltd
2009.10——Guangzhou Bvsion co.,ltd
2011.5——Bvsion Hongkong co.,ltd
2011.10——"BVS" brand registered
Main Product Range
1. Industrial LCD/LED display devices
2. Industrial LCD/LED display Module
3. Industrial LCD/LED display accessories
4. All-in-one computers
5. Industrial Monitors
6. Innolux/LG/Sharp and other famous brand LCD/LED panels
Product scope
Industrial automation,Medical,Transportation,POS machine,Gaming devices,Network devices,Police management system, etc.
Industrial LED/LCD Monitors: 5.6/ 7/ 8/ 9/ 10.1/ 10.2 / 10.4/15/17/19/21.5 /26/32inch
LCD/LED Display devices :Industrial Tablet,Workstation,Industrial monitoring equipment,Man-machine interface,Touch screen,Medical display,communication, Desktop POS machine,Multimedia digital advertising display,etc.
Company concept and After-sales services
Professional,Collaboration,Win-win
Create value for customers,Create opportunities for employees,Take responsibility for society,Create a prefect display for Industrial control.