Big power capacity 1 megawatt solar system
Model

YS230P-60

YS240P-60

YS245P-60

YS250P-60

YS255P-60

YS260P-60

YS265P-60

Rated Maximum Power at STC
230W
240W
245W
250W
255W
260W
265W
Maximum Power Voltage (Vmp)
29.3V
29.6V
29.9V
30.5V
30.8V
31.1V
31.4V
Maximum Power Current (Imp)
7.86A
8.11A
8.19A
8.22A
8.28A
8.37A
8.44A
Open Circuit Voltage ( Voc)
36.5V
36.9V
37.2V
37.5V
37.7V
38.1V
38.4V
Short Circuit Current (Isc)
8.51A
8.63A
8.67A
8.85A
8.92A
8.98A
9.03A
Module Efficiency
14.16%
14.78%
15.09%
15.40%
15.71%
16.02%
16.32%
Power Tolerance
0~+3%
0~+3%
0~+3%
0~+3%
0~+3%
0~+3%
0~+3%
STC: Irradiance 1000W/m², Module Temperature 25°c, Air Mass 1.5

Mechanical Parameters

Cell Type
Poly-crystalline 156x156mm (6inch)
No. of Cells
60 (6x10)
Dimension
1650x990x35/40mm
Glass
3.2mm, High Transmission, Low Iron, Tempered Glass
Junction Box
IP65&IP67 Rated
Output Cable
Section Size: 4mm² , Length: 900mm
Frame
Anodized Aluminum Alloy
No. of Bypass Diodes
3&6
Connector
MC4 Compatible

Working Conditions

Maximum System Voltage

DC 1000V(IEC) / 1500V(IEC) / 600V(UL)

Operating Temperature
-40°c~+85°c
Maximum Series Fuse
15A
NOCT
45±2°c
Application Class
Class A

Temperature Coefficient

Temperature Coefficient of Pmax
-0.41%/°c
Temperature Coefficient of Voc
-0.31%/°c
Temperature Coefficient of Isc
+0.06%/°c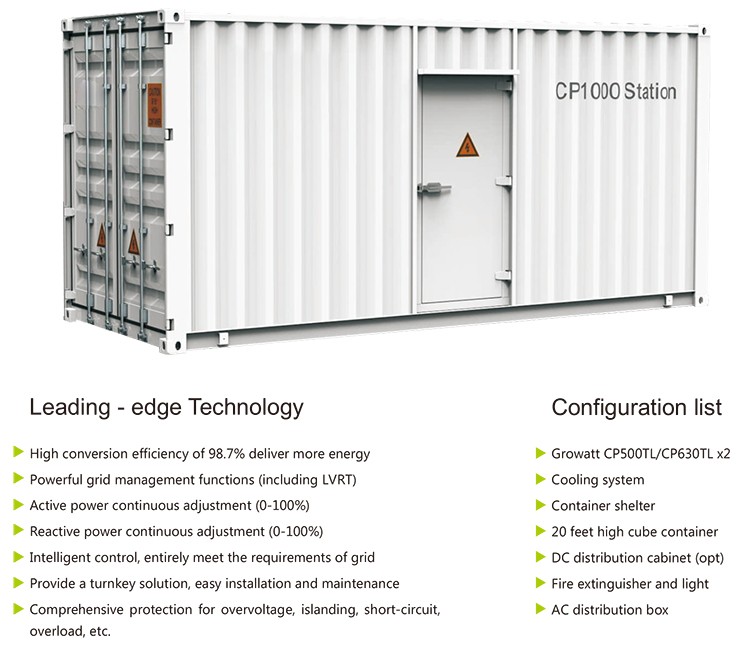 Datasheet
CP 1000
Input data (DC)
Max. Recommended PV Power
(for solar panel STC)
1150KW
Max. DC voltage
1000V
Start voltage / Power
520V/10000W
PV voltage range
500V-1000V
MPP work voltage range/nominal voltage
500V-850V/600V
Max. input current
2240A
Number of independent MPP trackers
/stings per MPP tracker
2/20
Output (AC)
Rated AC output power
100KVA
AC nominal voltage ; range
400V / 320V-460V
AC frequency; range
50,60Hz; 44-55HZ/55-65HZ
Rated current
1443A
Maximum output current
1588A
Adjustable displacement power factor
0.9leading-0.9lagging
THDI
<3%
Efficiency
Max. efficiency
98.7%
Euro - eta
98.5%
MPPT efficiency
99.9%
Protection Devices
DC disconnection device
DC circuit breaker
AC disconnection device
AC circuit breaker
DC overvoltage protection
Surge arrestor type
AC overvoltage protection
Surge arrestor type
Grid monitoring / Management
yes/yes
Ground monitoring
yes
Over temperature protection
yes
Insulation monitoring
yes
General Data
Dimensions (W / H / D) in mm
2991*2438*2591
Weight
3200kg
Operating temperature range
-25℃…+55℃
Noise emission (typical)
≤65dB(A)
Altitude
6000m ( Derating over 3000m )
Standby consumption
<100W
Topology
Transformerless
Cooling concept
Fan forced air cooling
Environmental Protection Rating
IP54
Display
Touch screen LCD
Communication Interface
RS485/ Ethernet
Relative humidity
0~95%
Certificates and Approvals
CE, TUV, CGC, LVRT, ZVRT, PEA, G59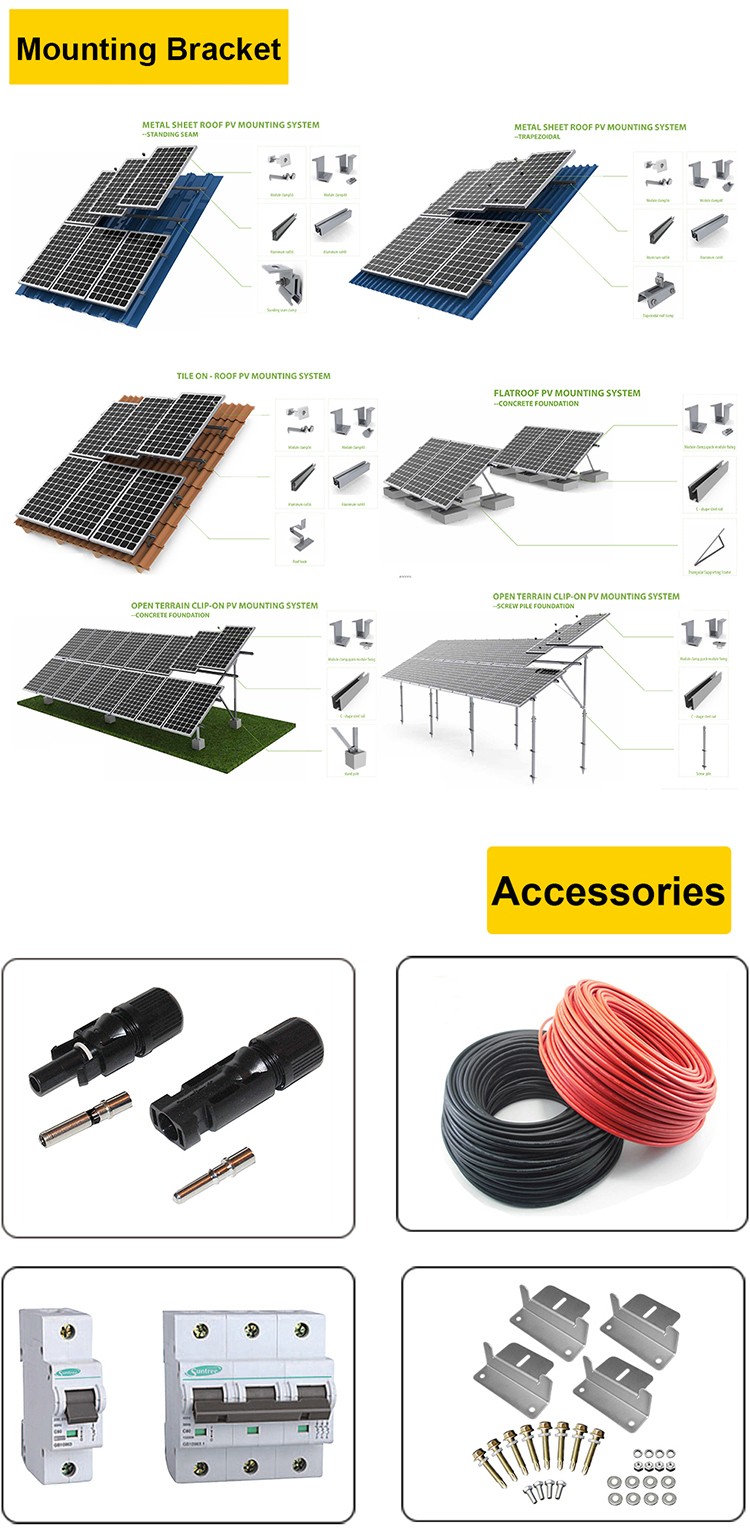 Advantages
A) On grid solar system will reduce the power bill as it is possible to sell surplus electricity produced to the local electricity supplier.
B). On grid solar system are comparatively easier to install as they do not require a battery system.
C). On grid solar system has the advantage of effective utilization of generated power because there are no storage losses involved.
D). On grid solar system is carbon negative over its lifespan, as any energy produced over and above that to build the panel initially offsets the need for burning fossil fuels. Even though the sun doesn't always shine, any installation gives a reasonably predictable average reduction in carbon Consumption.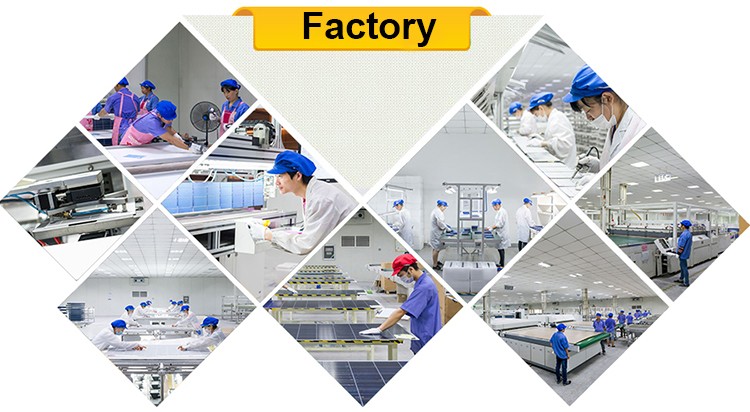 ♦ Founded in 1994 , 300MW solar panel production capacity , millions of battery, charge controller and inverter production capacity
♦ Three factories , solar panel factory , battery factory , solar charge controller and inverter factory
♦ Products are exported to more than 150 countries
♦ Products are certified by TUV(Germany) , CE
♦ Turn-key solar systems are offered , to save the time and money for the clients
♦ Rich experience in overseas construction of solar projects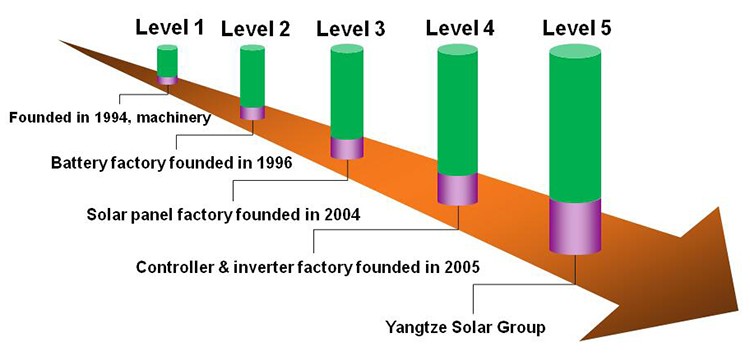 You May be interested ! Please click the related products .
Mono 500w Mono 380w Mono 360w Poly 340w
LiFePO4 12V 200Ah LiFePO4 48V 200Ah Gel 12V 200Ah Gel 12V 250Ah
-----------------------------------------------------
William Xie
Moblie phone : +86 157 5782 5601
What 's app : +86 157 5782 5601
Wechat : +86 157 5782 5601
Skype: yangtze-solar
Email: william(at)yangtze-solar.com