Free Sample Thermal Conductivity CPU GPU Cooling Silicone Rubber Electric Thermal Conductive Adhesive Insulation Pad
Product Introduction:
JRF-PM260 has excellent thermal conductivity and electrical insulation performance, in addition, it can meet the requirements of heat conducting and insulating in higher heat dissipation occasion application. At the same time , this product has itself adhesion, easy to use. It's using silicone soft and elastic characteristics, place in the power heating device and heat dissipating structure parts, effectively transmit the heating and cooling system.
Product Display: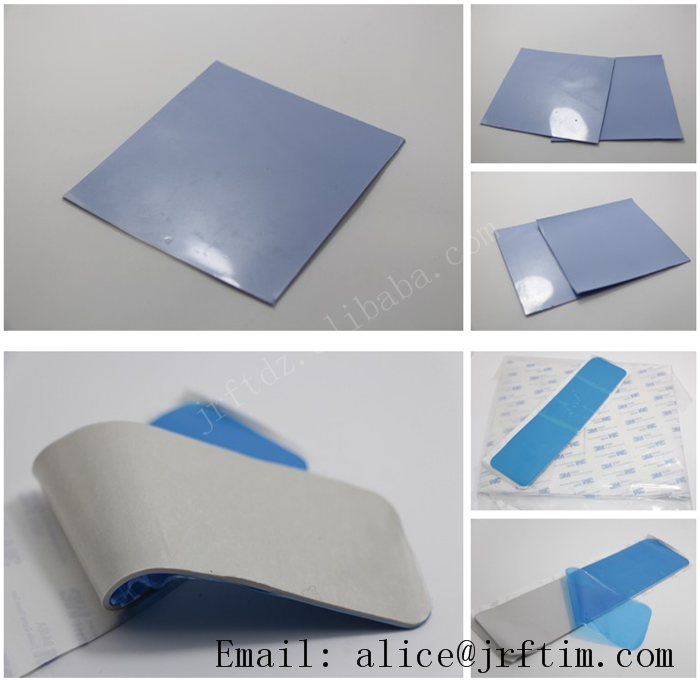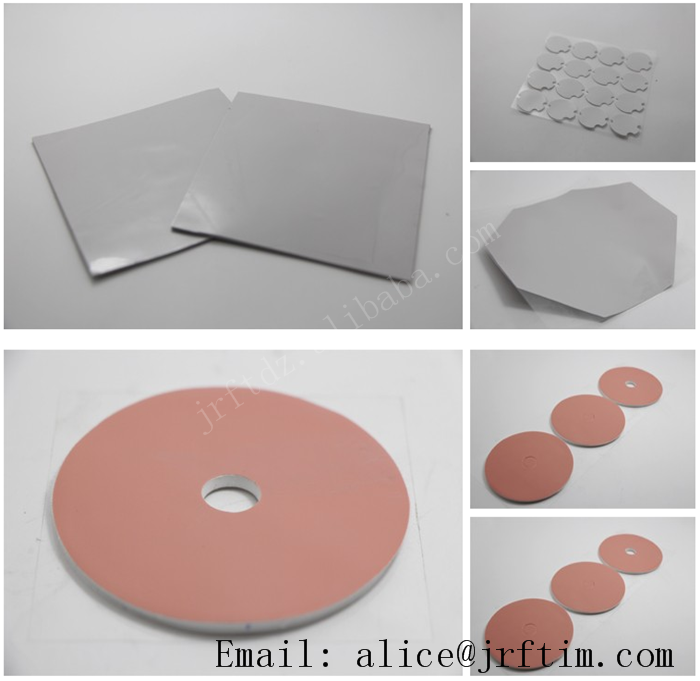 Applications:

1. LED lighting, lighting equipment

2. Household appliances, LCD display

3. Semiconductor and the radiating fin between

4. Communication product, intelligent mobile phone, tablet computer

5. Desktop computer, notebook and other portable computer

6. Large power supply etc.
Application Guide :

Performance and characteristics:

1.High thermal conductivity, heat transfer coefficient 2.6W/m-k

2.Product performance is stable, low thermal resistance, effectively improve the heat transfer rate

3.Low hardness, high viscosity, easy to use

4.By UL and V-O certification standards
Product Property: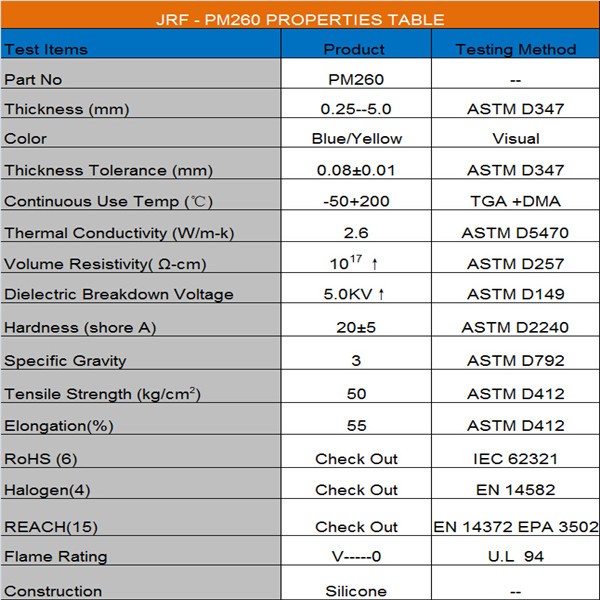 Product specification:

Product standard size 300mm*300mm, 200mm*400mm according to customer needs cutting type

The basic thickness 0.3mm~5.0mm, special size and thickness can be customized

The product itself is slightly viscous, if need to strengthen the adhesive can be according to customer's
requirement.
Product color is mass production , if need special color can be adjusted to the actual situation .
Manufacture Process: