Sodium Hydride powder
CAS No. 7646-69-7
M.F. NaH
Mol.wt 23.99
Specs.
Items

Standard

Appearance

Silver gray ointment

Silver gray solid granule

Silver gray powder

Purity by weight %

50 min ; 60min; 80min

Active hydrogen purity %

97 min
Application
Sodium Hydride is used in organic and inorganic fine chemical synthesis as a powerful base. It is used as condensation agent, reducing agent, alkylating agent and catalyst in organic synthetics, and it is also designed for medicine, perfume, pharmacy, dyeing breacher and macromolecule industry. It is also used as desiccant.
Usual Packing
25 Kg net steel drum.
Little quantity Packing picture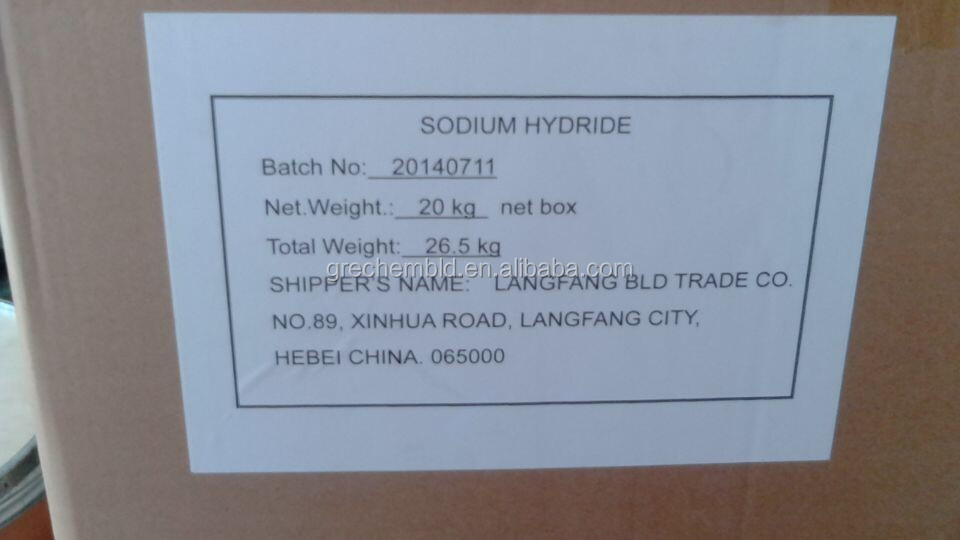 delivered by Express
Our company profile