Dear Customer:
How are you?
Our factory Changzhou Jinlong Medical Plastic Appliance Co.,Ltd.(TNMED), located in Sanhekou Industry Park, Zhenglu Town, Changzhou,China.
It established in year 1992, cover area 20000m2, own 450workers.
Main products:
Disposable Syringes
Disposable Infusion sets
Disposable Scalp vein set
Disposable IV Catheter
Disposable Biopsy Forceps..
Specifications
| | |
| --- | --- |
| Name | Disposable infusion set |
| Brand name | Changyi |
| Model | IV |
| Needle | Intravenous needle or sterile needle |
| Material | PVC tube, PE chamber |
| Length | 150cm |
| Package | PE or blister package |
| Sterile | EO gas sterile non-toxic, non-pyrogenic |
| Type | 20drops/ml |
| Certificate | CE, ISO9001,ISO13485 |
| Caution | Single use |
Components: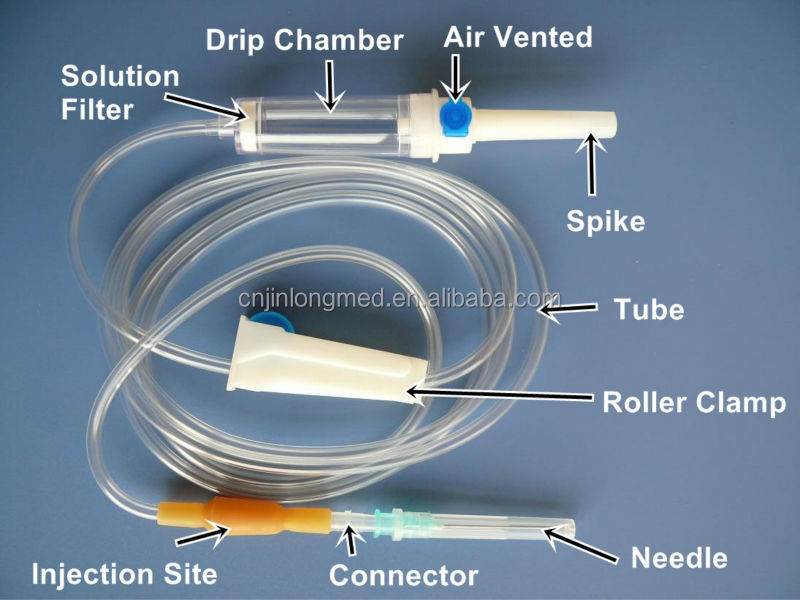 1.The infusion set in consisited of infusion tube, spike, air vented, drip chamber, solution filter, injection site, connectoe and needle. Other different parrts are according to the consumers' requirement.
2. The infusion set is used for only once.
3.The transparent drip chamber is easy to control the drip speed.
4.transparent drip chamber with filter 20drops/ml

5. The standard leagth of soft and kink resistant tube is 1.5m. We can offer other length if needed

6.Infusion sets are EO gas sterile
7. High quality, competitive price, fast delivery
Warnings
Single use only,reuse is forbiden,
stop use if the packing is damaged.
discard the infusion set after use

This product should be stored in a dry and cool place.
soft or hard or individual PE package
blister package

25sets/bag
Product Picture Details
differet types of infusion sets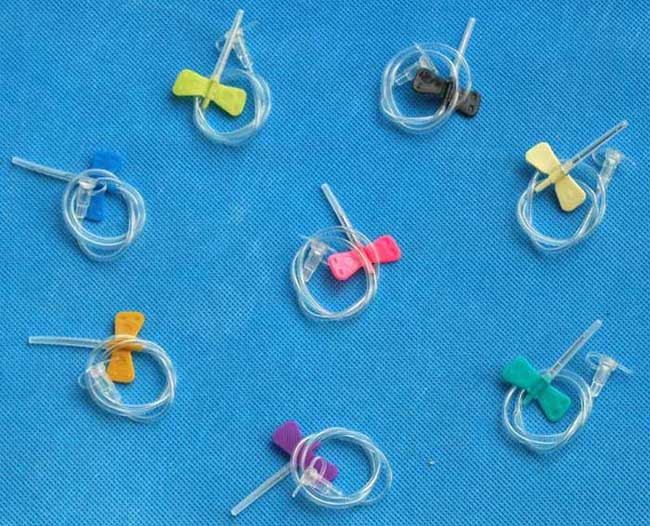 intravenous needles
infusion set with needle, luer slip