Drill pipe
Drill pipe Features Manufactured by Hebei Yongming Group.
International first-class raw materials and advanced heat-treatment process fully reflects the high strength and toughness, especially high low-temperature toughness.
Production quality and standards meet and exceed the comprehensive requirement of API 5DP, API7K, APIQ1 and reach to the international first class standard.
Smooth and long upset transition of pipe body and solid hard banding increase the service long and safety.
Complete testing means, advanced testing equipment and strict quality control ensure the production of high quality products.
First-class technical team and high effective R&D ability of products the customers special customized products.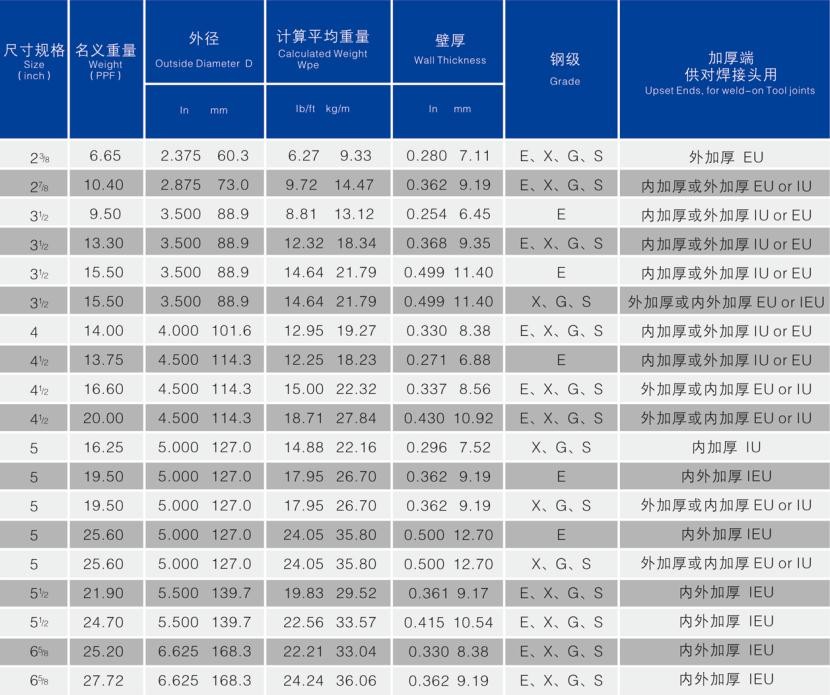 Work shop in Hebei Yongming
Certificate of Hebei Yongming
Exhibition of Hebei Yongming