Professional diode laser 650nm liposuction slimming machine
Treatment Principle
The main role of the low-energy laser bio-stimulation (Bio stimulation), that is, through the give appropriate energy to stimulate the biological cells and induce or strengthen a number of physiological responses, including to promote local blood circulation, regulate cell function, enhance immune function, promote cell metabolism and proliferation.
Wavelength of 650nm-660nm red laser just in human eye color of the visible spectrum, so we can see the red light 650nm -660nm can penetrate the organization up to 8-10mm, the effective activation and repair cells, stimulate the synthesis of cell metabolism, for the superficial cells biochemical stimulation and hyperemia. Irradiation meridian points to stimulate the meridian points related organizations, the skin tissue will not cause harm to exempt patients fear of needles, and also have the function to stimulate the meridians in a healthy way.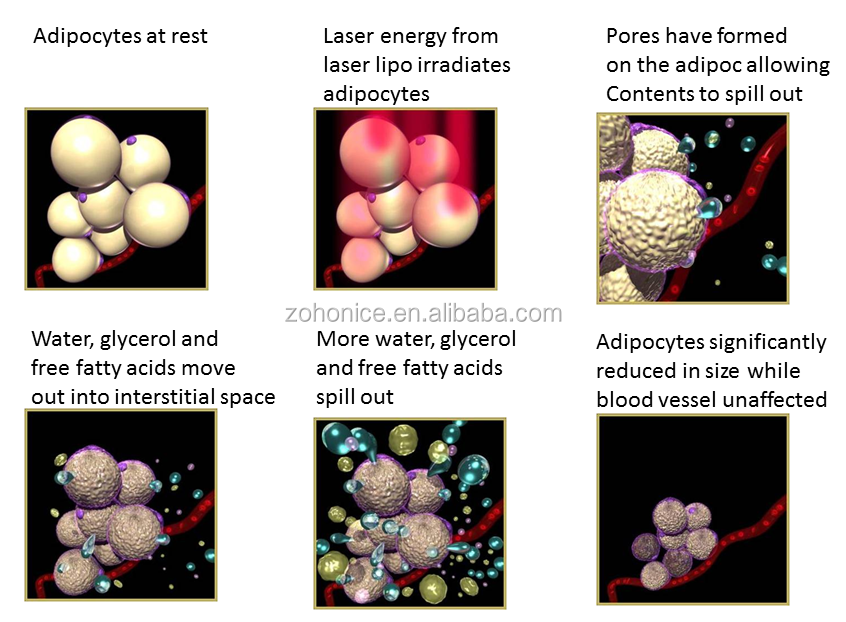 Features
1) Professional diode laser imported from Japan MITSUBISHI with fast and best slimming results.
2) Double wavelength 650nm and 940nm, can work together or independently. 650nm enhances metabolism, 940nm go deep into the skin, the two wavelength collaborate harmoniously to lose weight efficiently.
3)176 diode lasers in 12 pads (8 big pads,4 small pads). 12 pads can working lonely or together.
4) High power of each diode 100-200mw, true.
5) New design system: we can change machine color as you want.
6) 8.4 inch true color touch screen and mouse control.
7) 20 different languages for your choice.
8) High quality electronic board, every pad has its own power source and air cooling system, which is convenient to maintain and prolongs lifespan of diode lasers.
Machine Specification
Energy Output

Min 40mW , Max 100mw

Main Power output

220v/110v; 50Hz-60Hz

Safety

On Board Diagnostics

Classification

Electrical Class II, Type B applied part

Pads

12 pcs,8 big pads and 4 small pads

Laser type

low intensity diode laser

Laser source

Mitsubishi diode laser ML101J23

Wave length

dual wavelength, 650nm and 980nm

Each lamp energy

100mW~200mW (pulse)

Quantities of lamps

176 pcs

Fuse

5A

Laser working mode

Continue and pulse

Ingress Rating

IPXO

Environmental requirement

10°C to 40°C Non-condensing

Humidities Below 75%RH

Cooling requirements

Air cooled

Maximum Output Power

100VA

Weight

21KGS
We have 1year warranty, two year update warranty and lifetime maintence.
1) Within 1year, if there is some accessory going wrong, we will send you the accessory at once, free of charge.
2) Within 1month, if the machine is of any big fails, we will send you a new machine.
3) Within 1year, if you send backthe equipment for repair, we will be responsible for the repair, including the changes of the accessories, both of them are free of charge.
4) After 1year, we offer to repair the machine, but we quire for the cost of the changed parts, not for manual cost.
5) No responsibility for man-made destroy.
6) If the buyer has any questions from our technical department, we can supply on-line service.
*Main products including E-light, IPL, RF,HIFU,Water Oxygen Peeling, Laser, PDT(LED), Cavitation Body slimming, No needle mesotherapy,980nm diode laser spider veins removal, 808nm diode laser hair removal equipment, Teeth whitening machines, Lipo laser fat burning machine. Most of products have passed the CE certification, Fit for Europe standard.
Contact information
Any questions, pls feel free to contact us whenever you need, we will answer in
details as soon as possible!