Chips frying machine / fryer potato with low price
Gas frying machine

Model

YXY-25

YXY-25A

YXY-25D

Oil Pump&Filter system

no

yes

yes

Panel

Mechanical

Mechanical

Digital

Capacity

25L

25L

25L

Dimension

470*1030*1180 mm

500*1030*1180 mm

500*1030*1180 mm

Voltage

~220V/50HZ

~220V/50HZ

~220V/50HZ

Power

0.1 kw

0.1 kw

0.1 kw

Net weight

160 kg

160 kg

125
Electric frying machine

Model

YXD-25

YXD-25A

YXD-25D

Oil Pump&Filter system

no

yes

yes

Panel

Mechanical

Mechanical

Digital

Capacity

25L

25L

25L

Dimension

470*920*1180 mm

470*920*1180 mm

470*920*1180 mm

Voltage

~3N380V/50HZ

~3N380V/50HZ

~3N380V/50HZ

Power

12 kw

13.5 kw

13.5

Net weight

95 kg

135 kg

135 kg
1. This frying machine is made of fully stainless material
2. Temperature and pressure controlled automatically.
3. The oil filter and oil pumps can filter the dirty of the oil efficiently, which is useful to improve the quality of the fried food.
4. Cast aluminum alloy lid is strong but light for easy handling.
5. Raised edge on deck reduces spills.
6. 4 heavy duty casters, 2 locking.
This frying machine is applied to fry duck, chicken, fish, potato chips and other food.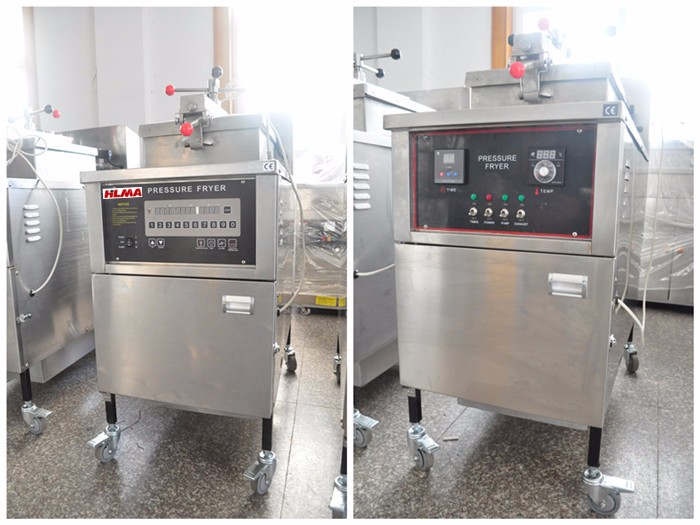 Sunny
Tel:0086-021-67322383
Whatsapp : +86-13391320392
E-mail: sales01(@)sh-honglian.net