Aluminium Profiles Shutter Doors:
Aluminum profiles shutter doors is specially designed high-strength wind-resistant door against wind of typhoons in coastal areas, sand inland area , wind-resistant door plate use high strength color-coated steel door galvanized steel cold-rolled, it is anti-typhoon, tamper , rain, moisture, cold, sun, sand, every noise and other functions, is applicable to any field of architecture.
The aluminum electric rolling shutter door of our company is a kind of industrial shutter door with completely new concept imported from Germany with original packing, which has the features of heat preservation, heat insulation, sound insulation, noise reduction, bad weather resistance and corrosion resistance. It's the alternative product for domestic single-piece aluminum alloy shutter door.

The track is strengthened double-hole track and the bottom of door plate, inside of track and space between door plates are set with sealing components, which can not only ensure the sealing effect of the overall door, but resist the wind and sand invasion to ensure indoor environment cleaning. The tracked is widened with the width of 70mm.

Electric part adopts tubular motor with hight quanity, you can choose tubular motor or outside motor. The motor owns 11 international patents and guarantees 100,000 times of running without fault, which is the representative product with highest quality level of tubular motor.
Control system generally, opening, closing and stop buttons are adopted for control. Remote control device can be equipped in accordance with customer's requirement.
1. Dimension: can be customized
2. System option: tubular motor driving system, industrial vertical motor driving system
3. Slats option: 50mm,55mm,65mm, 77mm, 100mm.
4. Maxi width: 3500~13000mm.
5. Maxi height: 3500~13000mm.
6. Maxi coverage: 10.5~160 Square Meter
7. Material: aluminum alloy/ Galvanized steel
8. Control: remote control
9. Motor: tubular motor or industrial rolling door motor
10. Normal color: white, light beige, Black, Brown etc
The main features:

Durable:

the door plate is use of color-coated aluminum alloy/ steel galvanized steel rolling forming, there are 128 × 33,115 × 22, and other specifications; The arc of slat and slat connecting part the larger, the strengther of the wind resistant torque and durable.

Corrosion resistance:

against moisture and dust infiltration, thereby reducing the corrosion.

Smooth switch:

the special connection without ear, convenient location, turn on or off always smooth, tilt and blocking will not occur.

Wind-resistant: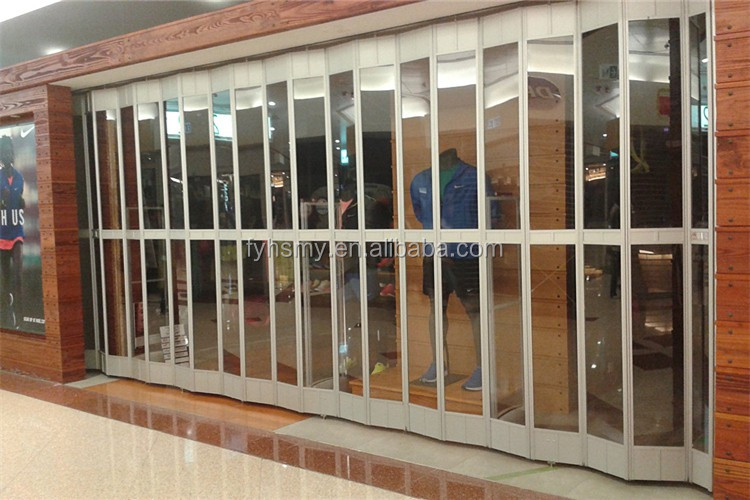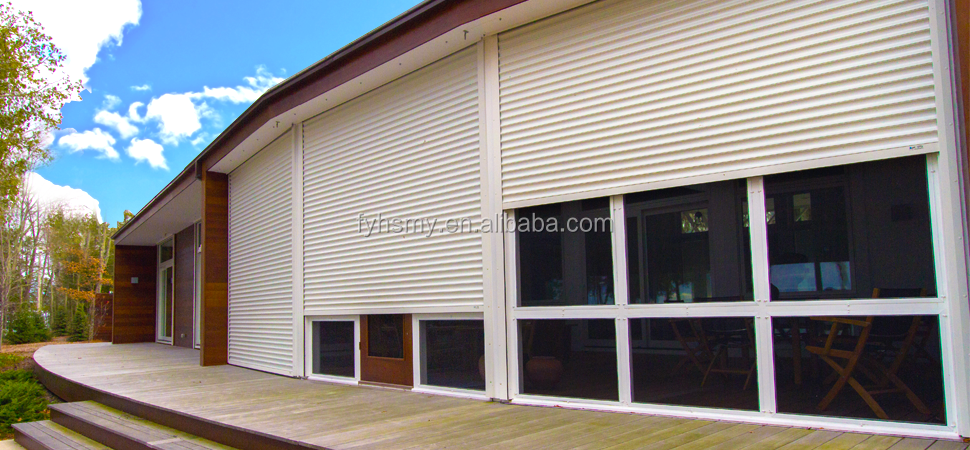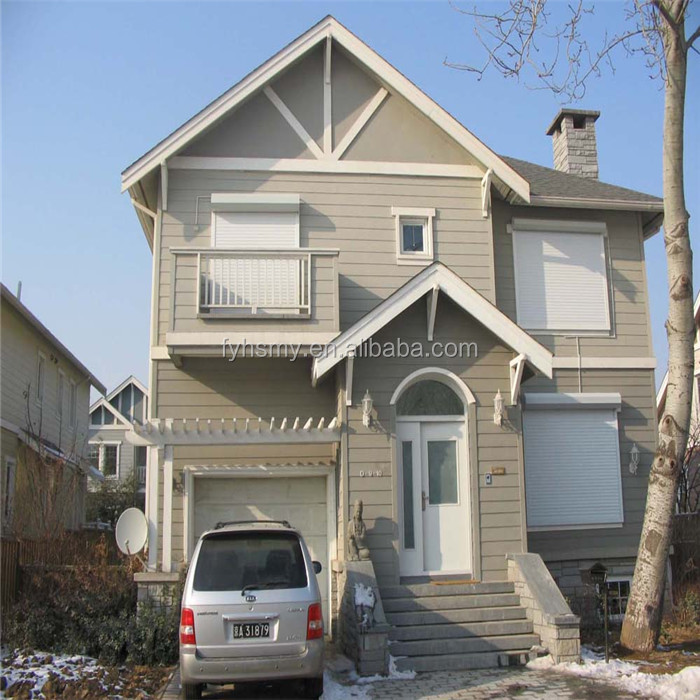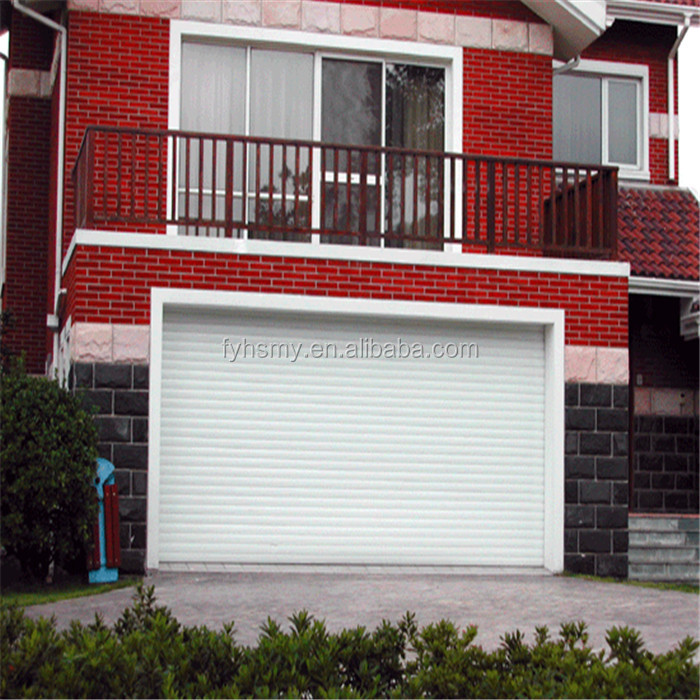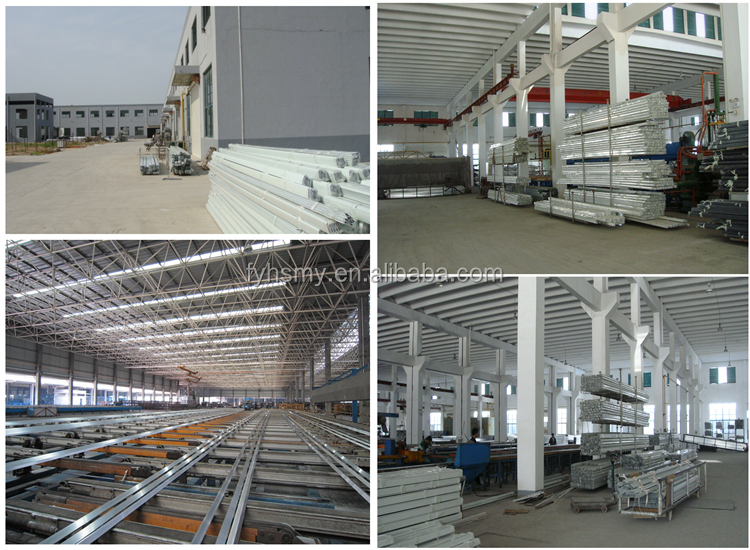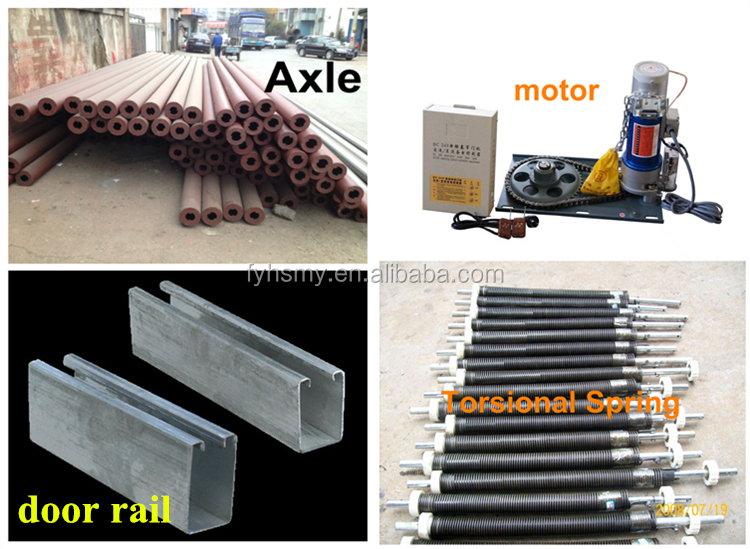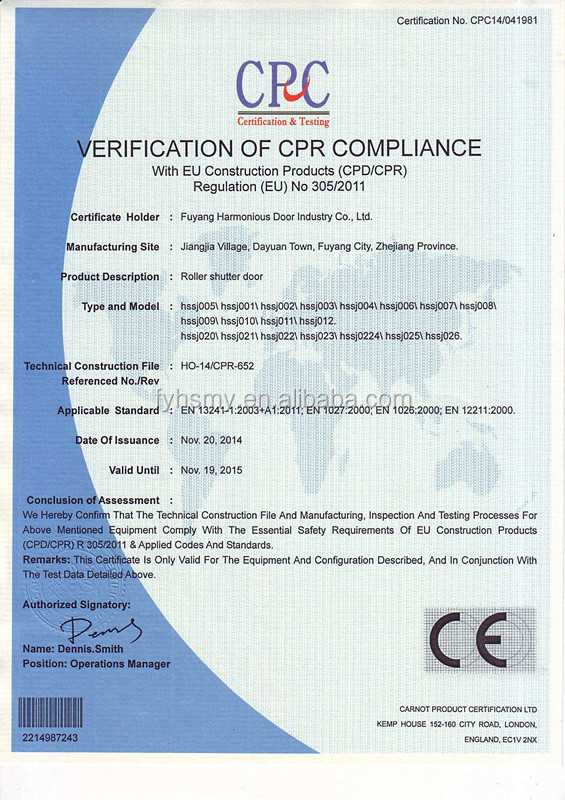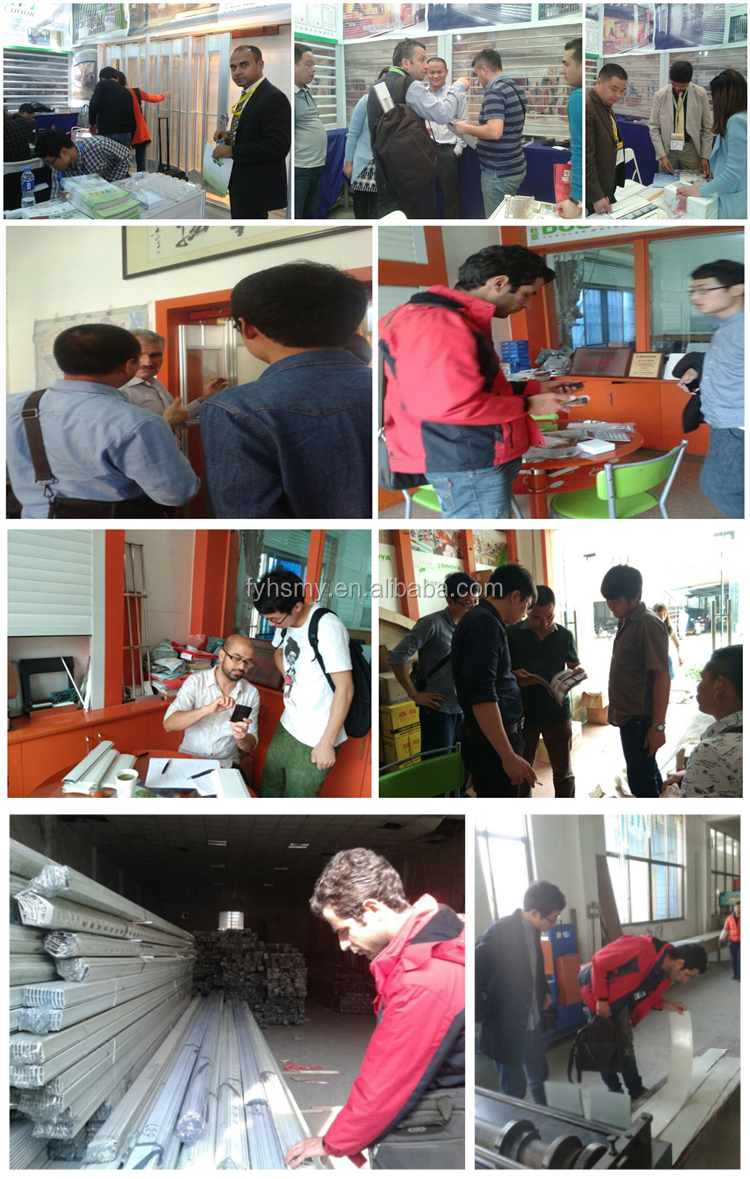 Why Choose China Fuyang Harmonious Door;-
1.Latest technology and experience, keeping on developing and innovating, Harmonious Doors made grate achievements day by day
2.Advanced managing pioneers and technical staff;
3.Progressive production equipment;
4.Perfect quality inspection system;
5.Solid product quality;
6.Considerate service, reply within in 24 working hours
7.Short lead time, 7 days, or as short as 4 days. It depend on your quantity!
8. Trade Assurance service, so we have this icon
How to Contact China Fuyang Harmonious Door;-
Ryan/sales manager
1. WhatApp/Wechat: 008613616550809
2. QQ: 1650042315
3: Skype: ryanxuan1984
4: Email: ryanfyhsmysales(@)hotmail.com
5: Phone: 008613616550809