Oxygen is a flammable and explosive gas or not?
Answer: No,but the oxygen is a combustion-supporting gas.
Which types of molecular sieves (zeolites) are used?
Answer: For the generation of oxygen by means of the pressure swing adsorption process (PSA, VPSA)
mainly the following molecular sieves (zeolites)are used:
Calcium-zeolite A
Calcium-zeolite X
Lithium-zeolite X
What's the scope of supply for HYT brand oxygen generator?
Answer: Please refer to below.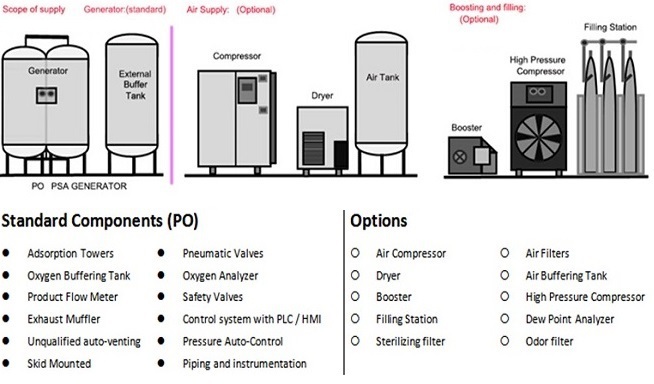 Why use oxygen in paper making industry?
The more information you kindly tell us,the better professional service we provide for you !
a) what is the gas source you currently use?(cylinder/dewar/liquid gas/other)
b) Gas consumption?(Nm3/h,L/min)
c) Required gas pressure?
d) Required gas quality?(eg:Maximum oxygen percentage,Maximum moisture content,etc)