Commercial kitchen professional 6 burner gas cooking range prices industrial gas stove with oven
GAS

ZH-RQ-6

JZH-RQ-6

Heat Power

88992.8BTU/h

88992.8

BTU/h

Net Weight

208kg

155kg

Dimensions

1200x900x(850+60)mm

1050x700x(850+60)mm

Packing size

1290x1050x1120mm

1160x910x1130mm

Electric

ZH-TQ-6

JZH-TQ-6

Heat Power

72906BTU/h

72906BTU/h

Power

4.8kw

4.8kw

Voltage

380V

380V

Net Weight

179kg

144kg

Dimensions

1200x900x(850+60)mm

1050x700x(850+60)mm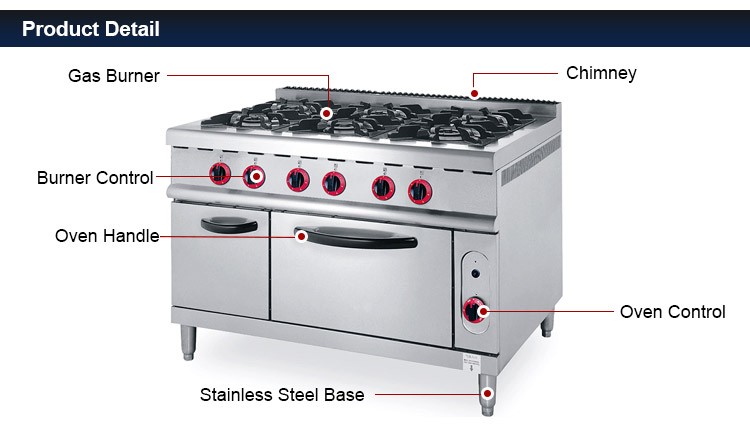 l The combination of the design, the beautiful shape and whole stainless steel constructions results in a luxurious product.
l Provides a simplification of the operation procedure.
l A convenient, built-in filtering system serves both frying wells and drains dump station.
l Concerning the stove, the burner can be easy taken out for cleaning.

l High efficiency and low energy consumption.