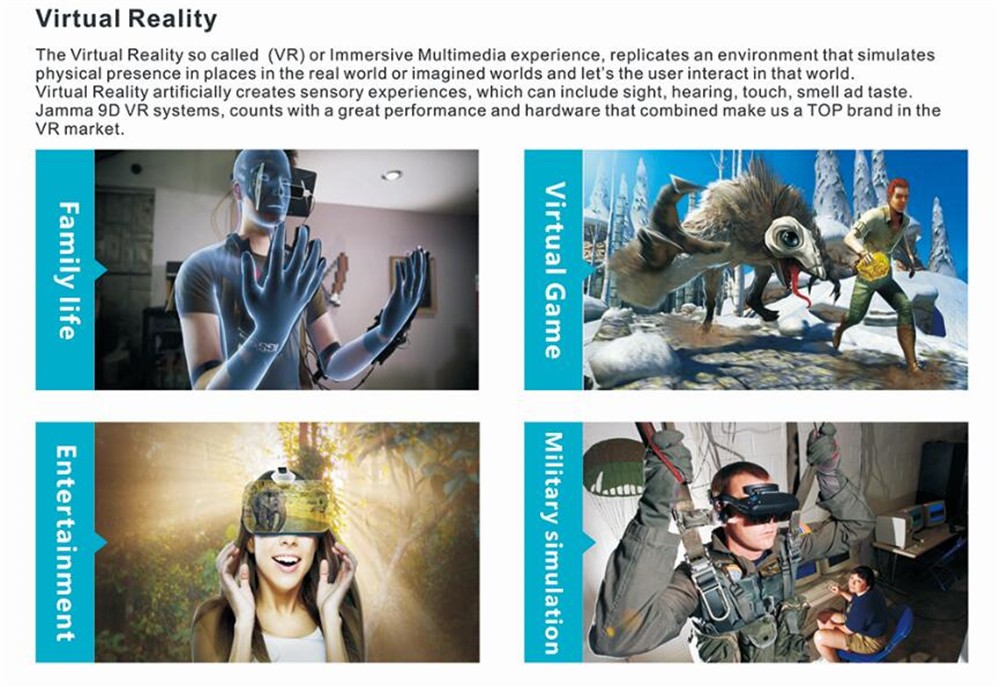 What's 5d cinema?
Based on 3d technology, 5d cinema combines environment special effects,
such as wind, rain, lightning, snow, bubble, smoke, with chair special effects,
such as water spray, air jet, poke back and push bottom, to make you feel you are in the movie
What's 7d Cinema?
Based 5d cinema, 7d cinema adds interactive shooting games, it's more interesting
What's 9d vr Cinema?
Combined the newest virtual reality technology, based 5d chair platform effect,
9d vr cinema brings you another world with vr glasses. you can see real scenery in the glasses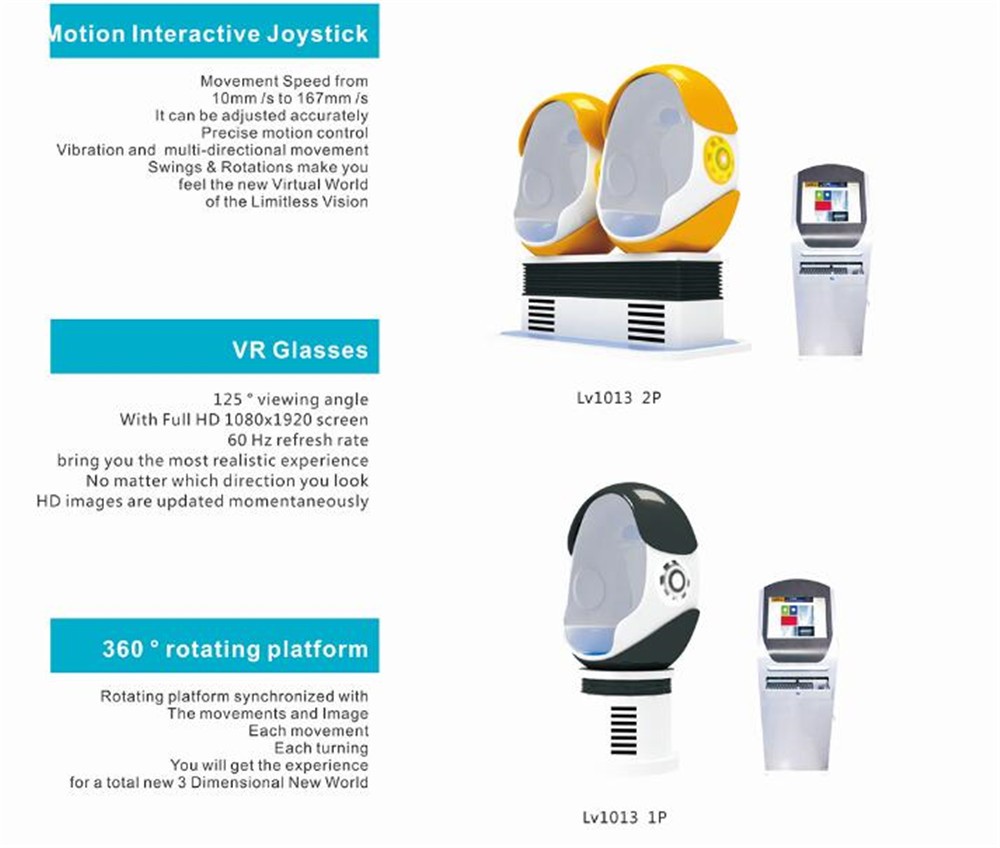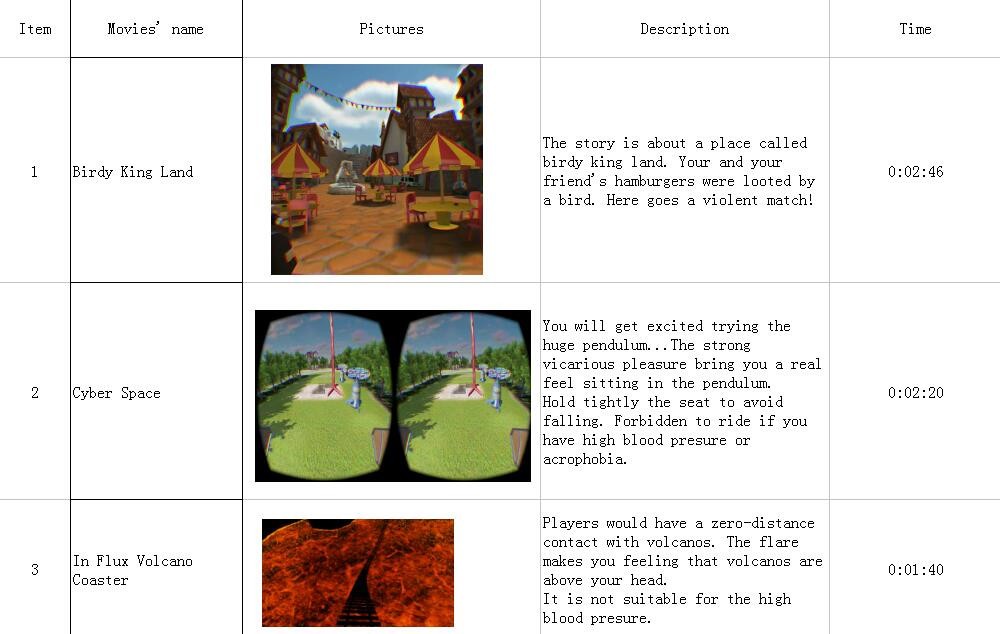 Packaging Details: inner packing:bubble plastic---soft paper---PVC,outside packing:wooden crate
Delivery Detail: 2-3 working days
Guangzhou Toda Cartoon CO., LTD is a professional manufacturer of all kinds of amusement machines,
includes 9d cinema, arcade machine, shooting and racing game machine, toy crane machine, kiddie ride and ect.

With more than 5 years' development, Toda has been well-known enterprise to attract middle and high-end
arcade and amusement park operators and distributors.

Toda has machines with good quality and QC team with 5 members. Our QC would be in charge of the equipment
and give you the best after-sales service, that's what we highly focus on: Good price, Better quality, and the Best service.

Welcome to our website: www.todacartoon.com, and your visit to our lovely team would be much welcomed: 100th,Huanshan road,Shiqiao,Panyu district,Guangzhou city, China.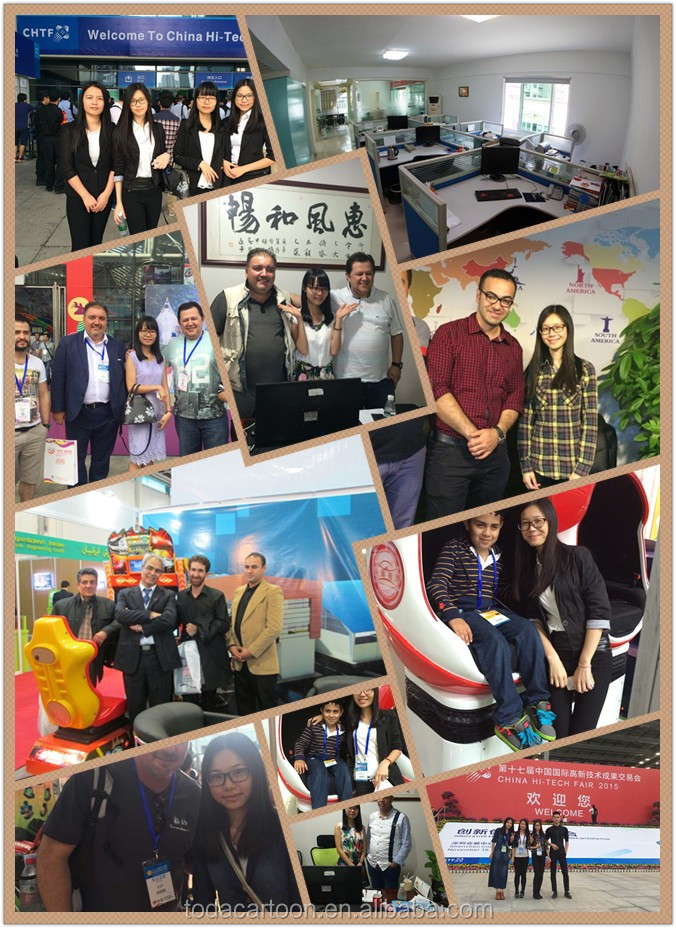 What is the difference between 4D, 5D, 6D, 7D, 8D, 9D, XD, movies?
We all know the meaning of 3D. Till 3D it is physics and then starts business marketting terms.

It is not a standard, but following terms are most widely used in the multi dimensional cinema industry:

4D - 3 dimensional movies + seats movement

5D - 3 dimensional movies + seats movement + various special effects (Snow, Wind, Rain, Bubble, etc)


7D Interactive cinema -interactive gun+5D. shoot the characters in the movies then can see the scores
8D, 9D, 10D, 11D, 12D, XD are all similar to 7D. Using any higher number is just a marketting gimmick and nothing else.