Rubber Duct
When you have runs of wires and cables which will see frequent foot traffic, it is imperative that these lines be covered. From within a classroom, factory, theater, gymnasium etc, cables become definite tripping hazards, but thanks to the Medium Duty Two Channel Drop Over Cable Cover, you will be able to completely protect those people and cords.
Features:
(1)Perfect when the application only has small wire.
(2)Ideal for all types of cables and leads found in offices, shops, laboratories, exhibitions etc.
(3)Features a unique membrane located in the base for safe yet simple application.
(4)Snap open, push in the cables and lay the protector on the floor.
(5)Fire retardant to BS476 Part 7 Class 3.
(6)Tested for non conductivity to BS903-C5, 500V .
(7)Produced from FR rated polymer, UV stabilised for extended life.
(8)No fixing needed Supplied in 9 metre lengths.
| | | | | | | |
| --- | --- | --- | --- | --- | --- | --- |
| Item No | Length | Width | Height | Channel | Weight | Color |
| DH-COP-3 | 9000MM | 76MM | 25MM | 38x16MM | 9.0KG | Black |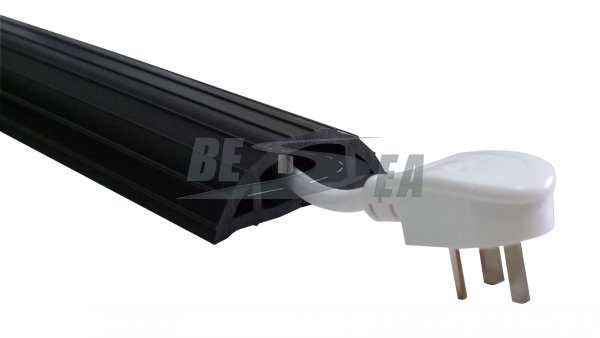 1.Packaging:
5PCS/woven bag.If you have the special requiement,we will pack it according to yours.
2.Shipping:Usually :
We delivery goods through shipping.If you have the special requirement ,we can contact the airport for you.
1. We will provide the free service on 24 hours.
2. We have a complete QC system,and regulary the quality on 24 hours.
3.We have a specialized foreign trade team,and can provide the professional service.
4.We have several sets of production equipments,can meet the your delivery time in time.
5.We are factory ,and can provide the cheap price for you.
ZheJiang Eastsea Rubber Factory [Eastsea Rubber] was established in 1985 as one of the earliest Stock Cooperative Enterprise. We specialize in production and development of Recycle Rubber Products for application to traffic safety & parking safety industry.
We provide a large selection of speed hump, wheel stopper, wall protector and corner guard and recycle rubber safety products. In additional, we offer OEM and ODM service which are supported by our R&D team which has over 20 years experience in this Industry. Eastsea Rubber is dedicated to providing our customer with the most advanced Technology available.
We have been developed over 200 Safety products that conform to MUTCD, ASTM, AS/NZS and CE Standard. We have implemented a Stringent quality control standard to ensure our customers in North America and Europe have quality products in this ever-changing Global Markets.
At Eastsea / Bestsea ,we work diligently developing new material compositions and products for application in more fields. During this process we carefully analyzes every step to ensure that our customers always to receive the best quality products. At Eastsea / Bestsea , quality is our number one commitment.
We are a company committed to building long-term partnerships with our customers all around the world. Our goal is to be your primary source for all kinds of Traffic & Parking Safety products.
At Eastsea , we have a completed production line of recycle products from recycle tire to Speed Hump ( And Other Rubber Products).
At Bestsea , we have a completed production line of manufacture recycle cable to traffic cone back base , and another line of virgin PVC Resin Sand to be Orange Traffic Cone Body.
Besides Workshops, we also build large warehouse for storing large quantity popular products – Traffic Cone, Delineator Post, Speed Hump , Cable Protector and More.
Further More, we have a completed testing equipments for checking materials physical performance and chemical properties.
Guaranteeing quality for us at Eastsea / Bestsea means more than checking appearance, weight and dimension after production. Quality for us starts right at the heart of the company.
There are various type recycle rubber source – Tire , V-Belt, Conveyor Belt, Sealing Ring, Shoe Sole, Rubber Mats and more than hundreds fields. All of them called recycle rubber but has many difference in polymer content , Strength, hardness , density and more performance. Although them could be covered by yellow rubber and hide inside of Speed Hump, but them would be broken easier in a shorter time.
That was why that we have to a lot inspection before production. Normally we spent a lot time to inspect imported Recycle Rubber to make sure the materials are conform to our quality standard.
During production, Not only QC inspect, but also our sale departments will go to workshop for inspecting personally as sales known the customer's requirements most completely.
Further more, It was most important to test the products in Simulate real environment for checking if them could meet expectation or standard. We often tested the products by heavy container trucks for checking bear capacity, Ice Box for Cold-Resistant, Aging testing for ageing-resistant performance, Heavy Pressing Testing…..
We carefully analyzes every step to ensure that our customers always to receive the best quality products. At Eastsea / Bestsea , quality is our number one commitment.
Eastsea has been attending the Exhibition / Tradeshow actively. Not only in China, we also atend well-known show in Amsterdam and Dubai. Besides getting a lot opportunity meet Potential Customer , and leanring the industry development direction.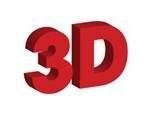 Bestsea Offer OEM/ODM Services, custom-made products designed by our in-house designers for perfect looking and functionality – your custom designs without paying additionally.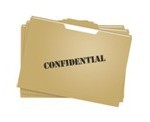 Our client's confidentiality is a key concern to Bestsea. As a matter of course, we will execute non-disclosure agreements prior to exchange of information.
Besides Designing the products according to your requirements, Bestsea are also able to manufacturer the mould tooling with understood of how to make the products 100% same as design.
At Bestsea, we would like to sign a Agreement for stating the Mould Ownership, provide free maintenance and 200,000 Times Service Life Warranty. Our products are approved and marketed in over 90 countries worldwide including USA, Japan, EU, Canada and Australasia. Our manufacturing facilities are regularly audited by internal teams as well as by domestic and international government agencies to ensure the highest quality production and quality management system.Bestsea has developed the systems to work with OEM partners and integrate them into our quality management system. Bestsea is certified to ISO 9001:2008.