BV Certififcation 30ml All Purpose Silicone Liquid Clear Glue craft glue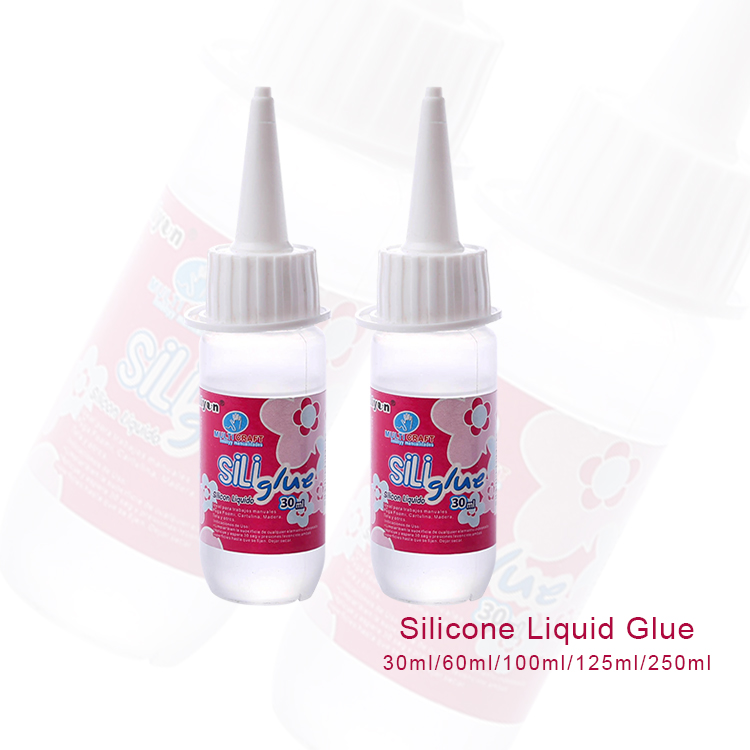 All Purpose clear color silicone liquid glueis suitable for nearly all types of household repair and craft works.
It is fast curing and will not attack the Polystyrene. Ideal Bonding Applications: Bonds wood, cardboard, paper, fabric, leather, pottery, glass, china, marble, metal, felt, straw, hard foam, polystyrene and many types of plast
All purpose clear color silicone liquid glue is strong without corrosion or dissolving itself Easy-to-spread, convenient to use and low cost Quick to dry, water-resistant, clear after dry so not influence on stuck subject Cold hardiness and suitable for freezer Exceptional bond strength and long lasting time Excellent heat and weather resistance
Technical date:
Appearance: transparent thick liquid
Viscosity (25°C): 4,000 to 8,CPS
Solid content: ≥45%
Tensile shear strengthen (wood to wood): ≥2Mpa
Peel strengthen (25°C x 48H, canvas to canvas): ≥70N/2.5cm
Storage and packing:
Stock the products in cool and dry place
Usage:
1.Surfaces to be glued must be dry clean and free from grease.
2.Apply adhesive evenly into both surfaces to be bonded.
3.Wait for about 10 to 15 minutes until the adhesive feels dry. Firmly paste both surfaces together. The strength of bond is determined by the amount of pressure applied, but not by the bonding duration.
Warning:
Notes: Avoid contact with skin and eyes. Once it occurs, flush with water and consult doctor immediately.
Keep out of reach of children.
BV Certififcation 30ml All Purpose Silicone Liquid Clear Glue craft glue