Mini computer mainly refers to the small volume which can save space with low power consumption.

Development tendency
1.Power consumption is getting lower and lower,The power consumption idle state is more than 19W of mainstream products recently,The level of energy efficiency grade 1.
2.Performance is getting higher and higher,The cpu appeared 3.0GHz,except large 3D Games,Basically it meet customers requirements and play movies smoothly.
3.Silent running,There are 2 design of mini pc which is with cooling fan and fanless,Almost no noise,The mini pc with fan design,The noise is less than 30 db (A),Daily environment less than 30 db (A),The human ear has been unable to identify.
The advantages of mini computer
Independent small desktop computer,Small volume and save space,Low power consumption,Cost saving and environmental protection,The main application space is the living room computer,Training,Education,Administrative Office,Government,advertisement and other industries.
Mini pc can meet the below requirements
1.Put it under the television in the living room,It can play Network movie After connecting TV,Searching Internet and viewing photos,It also can download movies (Higher capacity hard disk optional).
2.Business office preferred,Such as E-shop,Online office use,Environmental protection and energy saving,Saves the electricity,The power consumption is more than 17W,Company production of enterprise office,Save a space.
3.Hotel rooms dedicated computer,Elegant appearance,High grade,it's very convenient in the hotel,Solid state design,Unzerbrechlich, nonoise,Low power consumption,Energy-saving power.
4.Dedicated computer education and training industry that's better performance than a PC,More convenient software compatibility and more colorful,Faster speed,it's more suitable for students in computer education industry.
5.Industrial computer designed for industrial users reserve and serial port,The design of the machine,Can be fully competent for industrial applications,All solid state design,Completely mute design,Overall plate type design is balancing the needs of the industrial users.
6.Call center users,E-commerce office,Estate agents,All kinds of public window,Cloud services desktop virtualization platform connected to the computer terminal equipment,Task-oriented office workstations.
7.Other special computer:It can also be used as a remote media player,Advertising machine,All-in-one mini pc,POS machine Equipment of the main parts ect,Use of the secondary development into other products.
Qotom-Q310P X86 Mini pc
Model NO. :QOTOM-Q310P Fanless X86 Mini pc.
If you only need motherboard, there is cooling fan included.
There are 3 options for this model:
Option 1:6 RS232+2 HD Video+ 2 Intel RJ45 Port+4 USB 3.0+ 2 USB 2.0, WIFI And bluetooth option,it also support GPIO.(2 display)
Option 2: 5 RS232+1 RS485+2 HD Video+ 2 Intel RJ45 Port+4 USB 3.0+ 2 USB 2.0, WIFI And bluetooth option,it also support GPIO.(2 display)
Option 3: 5 RS232+1 VGA+2 HD Video+ 2 Intel RJ45 Port+4 USB 3.0+ 2 USB 2.0, WIFI And bluetooth option,it also support GPIO.( 3 Display)


Dimension 187*115*52mm(LHW) ( Reference )
Weight :2Kg ( Reference )
Power Consumption :TDP 15W
Onboard CPU: Intel Celeron Processor 3215U (2M Cache, 1.70 GHz, Broadwell)

Memory :Support DDR3L 13331600 MHz,1.35V
1 x DDR3 DIMM Memory Slot,Max. Support up to 8GB Memory

Hard Disk:Support SSD ( MSATA SATA)/support HDD (2.5 inch SATA HDD )

Onboard VGA Intel HD Graphics
Onboard LAN 2 x Intel I211-AT- 101001000 Controller
Audio Solution Realtek ALC662 6-Channel HD Audio

Front-Panel Connectors
• power on,off button
• 2 x USB 3.0 Ports
• 2 x USB 2.0 Ports
• 2 × Serial port

InternalConnectors
• 1 x Minipcie port (for mSATA SSD)
• 1 x Minipcie port (for WIFIBLUETOOT Module)
• 1 x DDR3L SO-DIMM Memory Slot
• 1 x SATA Port
• 1 x SATA power connector
• 1 x Automatically boot jumper
• 1 x GPIO header (optional)
• 1 x SIM Card slot (optional)

Back-Panel Connectors
• 1 ×DV 12V DC input
• HDD LED, Power LEDs
• 2 x HD Video Connector
• 2 x USB 2.0 Ports
• 2 x Intel RJ-45 Ports
• 4 × Serial port
• 1 x Speak Out Connector
• 1 x Mic In Connector

Operating System :Support Windows 7 Windows 8 Windows 10 Linux etc
Default OS:Windows 7(Unactivated)
Power Supply:DC 12V
Working Temperature:-10℃-55℃
Humidity:0% - 95% Non-Condensing
Weight:2kg
It can act as a host, applying to home, office, library, hospital, restaurant, bank and almost of where need a computer.
1.For all the mini pcs you bought from us, we provide a full one-year warranty.
2.We assure you that all the mini pc and accessories have been tested before delivery.
3.If the products do not work well, contact us, pls! We will try to figure out workable solutions with our professional team.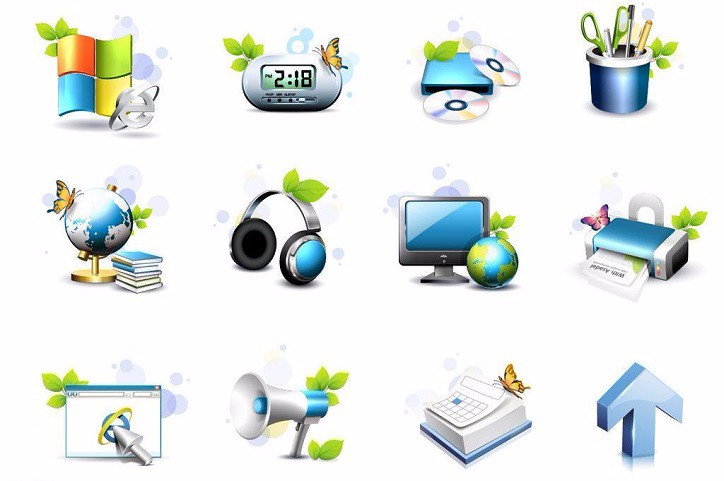 Add my wechat