PP PE compound waterproof membrane for roofs basement washer room is made by multiple-ply different materials, especially its aging and weathering resistance layer enables the membrane possess more longer effective age. It can bond with many kinds of adhesions, firm and secure. In case of cement-base, cementations agent can be used, the cementations agent can easily enter into the non-woven felt layer, forms a well combination with cement after solidification, permanent durability.
Specifications:
Core Material: PE, PP
Color: black, white,grey ,orange ,blue and so on.
Weight: 300g/m2,400g/m2,500g/m2 or customized
Length:100M, 50M or customized
Width:1.15M, 1.20M, 1M
Thickness: 0.5mm-1.5mm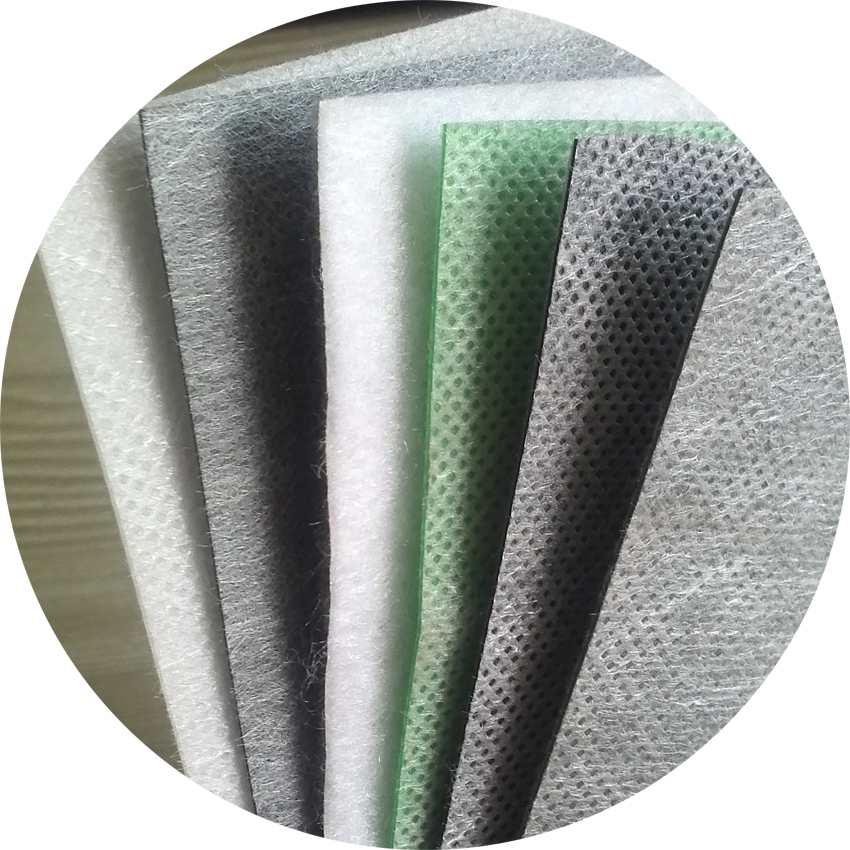 Equipment:
Feature:
1. This kind product is made from different materials,and it with old age layer alone specially,It can greatly improve the life of the products, life can reach more than 50 years.
2.Cement paste can be used for adhesive bonding when the product is bonded with cement-based surface,the cement paste can be directly into the mesh of the membrane surface,as a whole with the cement solidification, Cement paste doesn't have the problem of aging,mildew,hydrolysis. It is adhesive for permanently,difficult to peel.
3. Both sides of the product are rough,Non-woven fiber with random cross structure form a three-dimensional mesh, tensile strength high,high anti-permeability, good low temperature flexibility,a small coefficient of expansion,temperature effect low, good deformation adaptability,high Coefficient of friction, used in conjunction with most viscosity,bonding effect good.
4. the waterproof layer surface can be directly decoration after the construction of the product (eg:Paste tiles,Floor tile,Mosaics,Wiping grout).
5. there is no special requirements for the moisture content of leveling layer during the construction , as long as there is no water , it can be constructed,and the construction quality is reliable.
6.The product belongs to the resin polyethylene Series polymer membranes, it is a nontoxic, environment- friendly product.
Usage:
This product is suited to use om civil or industrial buildings, for waterproofing of roofs, basements, ground,indoor floor, toilets, ponds,reservoirs,tunnel,bridge and anti-pollution in metallurgy, chemical industry ect.
Application method:
1. The application is simple and of no-pollution. It is mainly used in the middle of building for waterproofing. On this layer, other layers of protection and decoration are needed.
2. When application, pour the adhesive materials homogeneously on the smooth roof deck, then roll the membrane to make it fully adhered to the deck.
3.The adhesive materials are usually made from water, cement and other building glue at the volume rate of 3:6:1.