Materials:100%
new virgin
PP
(UV stabilized)
Top:Filling spout or skirt, duffel top
Color:White, beige, blue, black or as customized
Bottom:Discharge spout or closed flat
Customized colors, styles and dimensions are accepted
Characteristic:Waterproof or as customized
Used for dangerous objects (chemical, mineral and metallurgy) or as customized
Safe working load:500 to 3000kg or customized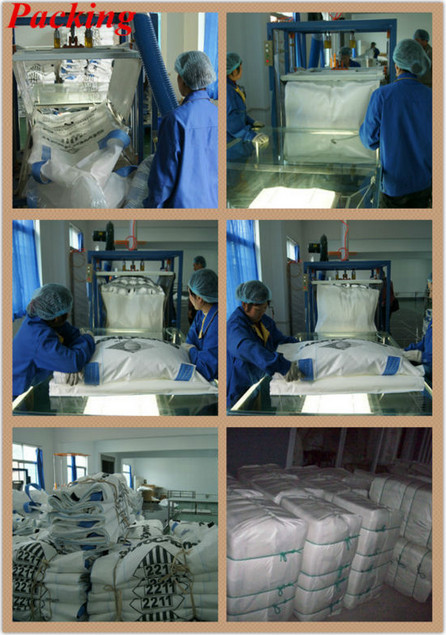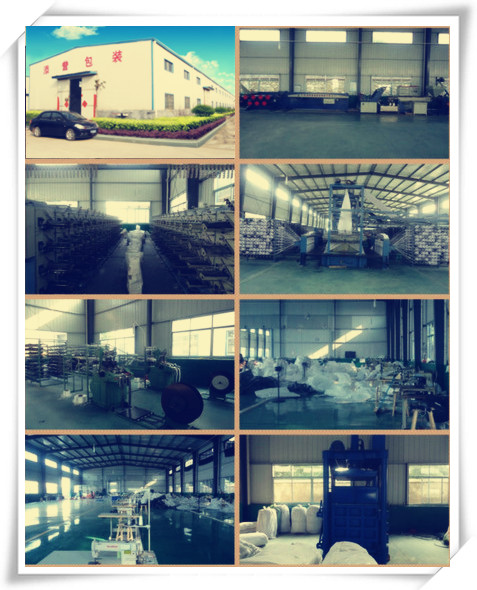 Product features:
1, lower unit cost of packaging;
2, with the integration of the rings, no longer need to tray;
3, easy to use, convenient loading,
4, transportation and warehouse space utilization maximization;
5, safe and reliable, safety coefficient can be up to 5:1;
6, a variety of inlet, outlet, lifting way;
7, bearing capacity can be up to 1000 times its own weight;
8, the size can be customized according to customer requirements;
9, anti UV, anti-oxidation.UV content of not less than 1%
Tianyu Packaging Products Co., Ltd. was established in 2011 in Shanghai and Ningling, Henan Province.
our company is a professional kraft paper bag manufacturer, we have passed ISO9001:2008,QS,SGS ect,
we try our best to provide suprier quality and good service for our customers.
we do packaging just for your lifestyle and help to enjoy the life.
if you are interested in our charcoal paper bag, please contact me without any hesitation.
Thanks,
Contact person: Jolie
Mobile: +86 15560025082
Tel: +86 (0)370 7678999 or +86 (0)370 7721999
address: No.14 plant, Industry Gathering Area, Ningling country, Henan Province, China.