Material

Food grade ss 304 316

Mesh Count

80 100 mesh can be customized

Size

Common 100mm or can be customized according to requirement

Layers

Single layer, multi-layers

Filtration

50micron -300micron

Features

1. Neat and precise, without bug.

2. Regulate and precise mesh

3. Reliable filtering precision

4. High compressive strength

5. Heat-resistance and rust-resistance

6. Wear-resistance

7. Good moulding

8.Acid,Alkali resistance

9.Corrosion resistance
1. Each Replacement Screen Fit Prefectly onto the 34 ounce KONA French Press & is Compatible with Most 8-cup Coffee Press Designs such as Bodum, Frieling, Nissan, Grosche, Primula, Francois, Bonjour, Boudin, lisbon, Mr. Coffee, Thermos
2. Easy to Clean Fine Mesh Screen Made of Heavy Gauge Stainless Steel with a new & improved tightly weaved design pattern reinforces and strengthens the mesh disc ensures a much longer service life than normal mesh filters
3. Each Replacement Filter Measures Approximately 4 Inches in Diameter with Tightly Folded Edges. Remember to Replace your Reusable Filter Parts Often to Guarantee a Delicious Cup Every Morning!
4. Turn your Kona French Press or Any 34oz Coffee Press into a double screen filter system, that means an even better snug fit between the hemmed outer edge of the mesh screen & glass wall providing an even tighter fit and better filtering. Simply apply a second screen and instantly benefit with absolutely no grounds in your coffee guaranteed.
5. Love Coffee & Loose Tea but only one french press? Now with two screen you can designate one screen for tea & one for coffee. Stop tainting your coffee or tea with the after taste of your last brew, reclaim the true flavor you learned to love.
Aeropress coffee filter disc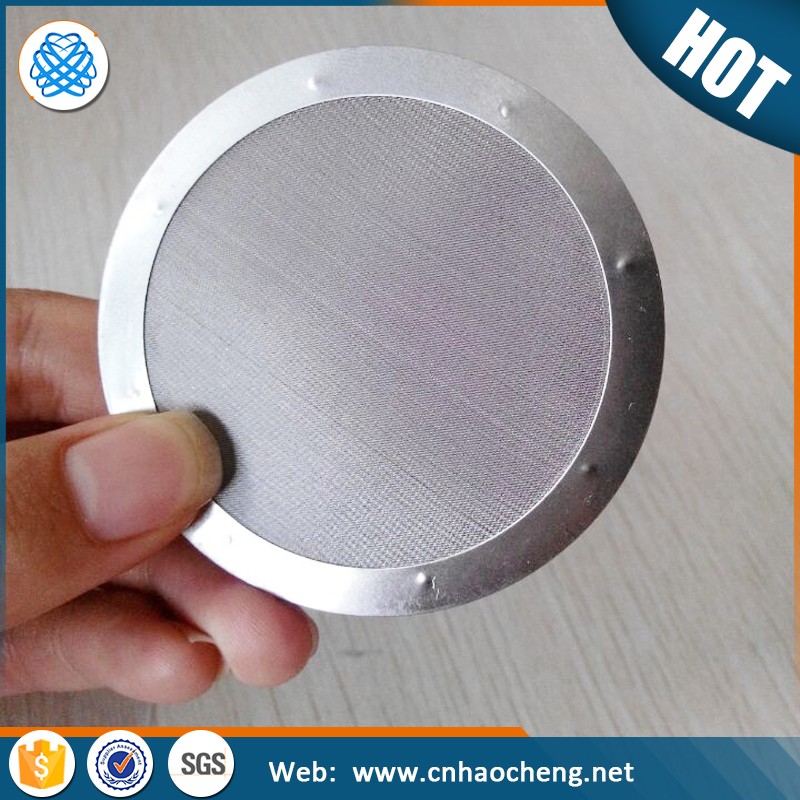 Pour over coffee dripper
We are specialized in kinds of woven wire mesh and related deep processing products since 2004, such as stainless steel wire mesh, copper wire mesh, nickel wire mesh, filter tube, filter cap and so on. Want to know our quality and service, Want to seize more market shares, please contact us now.
Appreciate you very much for your visiting ,If any quotation be needed,
Please feel free to contact me.