Low dosage concrete crack repair mortar CSA expansive agent
The restrained expansion rate tested under standard condition:
Dosage in OPC (%)

Restrained-expansion rate (%)

Curing 7d in water

Curing 7d in water then 21d in air

TypeⅡ,7

0.025-0.045

≥-0.015

TypeⅡ,10

0.055-0.080

≥0
TYPE

Dosage in OPC(%)

Restrained-expansion rate (%)

CSA expansive agent type1

7%

Curing 1d in water

Curing 3d in water

Curing 7d in water

Curing 28d in water

Curing 28d in humidity air

0.01~0.015

0.02

0.03

--

>-0.02

CSA expansive agent type2

0.015

0.025

0.04

0.07

0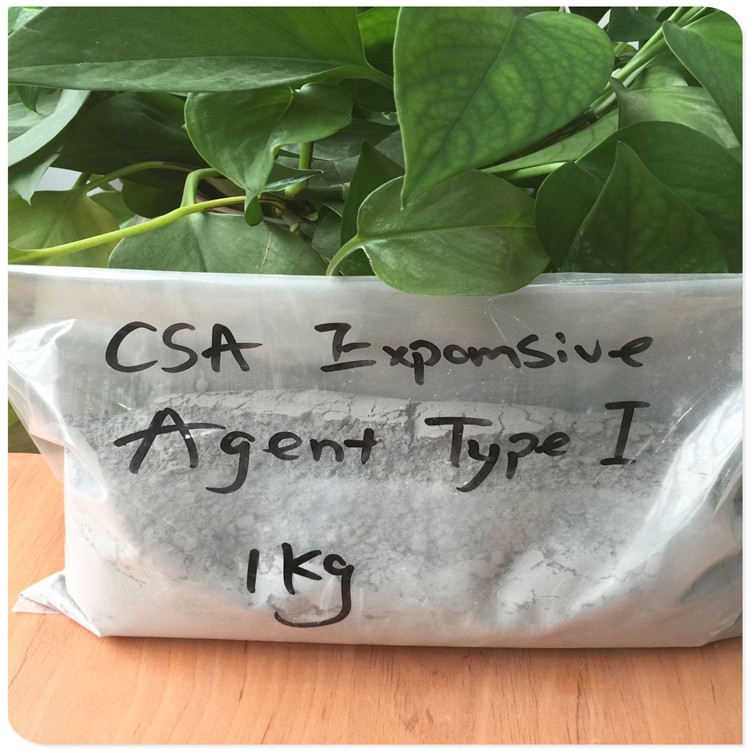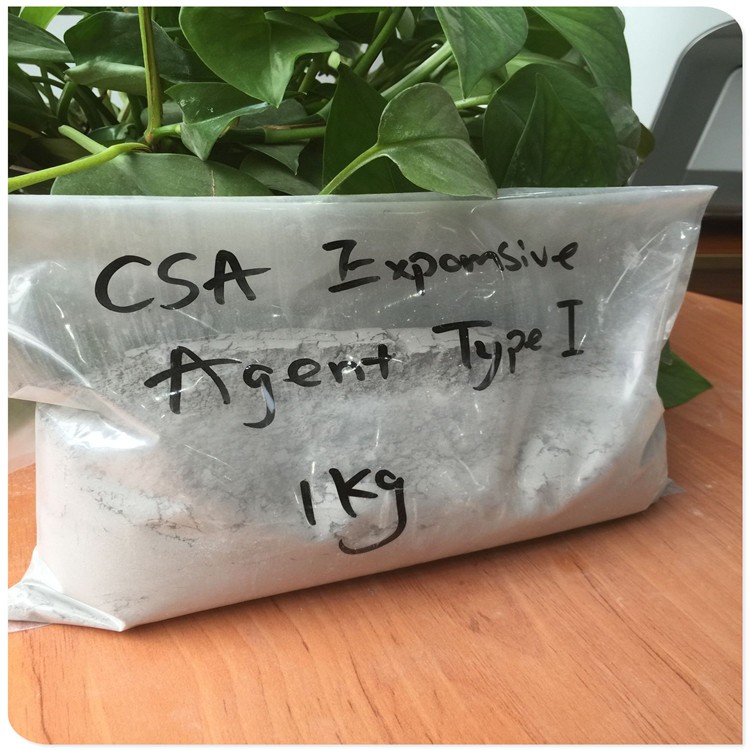 <1>"Polar Bear" is the famous brand in Chinese construction market. Our products enjoy the honor in
both the domestic and international markets.
<2>We are the large scale sulphoaluminate cement company with professional technical background

and superb implementation team in China.
<3>And we carry out a strict and pragmatic standard of construction field .We have required two double
cetifications of qulification and enviroment.
<1>The usage is 6~8% to hydraulic materials with high efficiency expansive and low
dosage.
<2>It's capable of replacing part usage of cement in usual.
<3>In addition,its main material is anhydraulic calcium sulphoaluminate and calcium
oxide, and its short stable time make no bad influence on commercial concrete and
its later strength.
Q1:Are you a factory?
A:Yes,we are a factory,but not just a factory,as we have sales team,our own offices,
professioners,masters and doctors,and they all can help the buyers and cooperative
partners to decide which products are the best choices for them,and all your require-
ments and inquires will be replyed in time.
Q2:Could you send me all your catalogues and price lists?
A:As we have many items,please inform us the items,size and packages you interested
in, so that we are capable to offer the price lists to you for your reference .
Q3:Could you send me some samples?
A:Of course we're capable of sending you some free samples for your evaluation by air
for speed increases.And it's free for the delivery charge while the weights under 5 kg ,
but we are afraid you should pay for the delivery charge if the total weight exceeds 5kg.
Q4:What's your Delivery Time?
A:In general, the delivery time is within 5 days after payment.We will make the delivery
as soon as possible with the guaranted quality.
Q5:What is the convenient way to pay?
A:L/C , T/T are accepted,and if you have a better idea , please feel free to share with us.
Q6:Which type of shipping would be better?
A:Generally,in consideration of the cheap and safe superiorities of sea transportation,we
advice to make delivery by sea.What more, we respect your views of other transportation
as well.
Contact information:
Julia Zhou
Skype:juliazhou
Tel:+0086-15011440355
We'll give you more information and better navigation while