IV infusion bag
1. High quality, co-friendly, autoclave sterilizer(121 degree centigrade), Ethylene Oxide(EO)
2. Appearance of Solution Solution is clear and colourless
3. Good resistance to thermal and the compression (each sterile at 115 °C by 30 min)
4. Good resistance to free fall from 2 m height when filled and sealed. On having fallen damages (flaws) will not appear in the bag
5. Permeability: PVC permeability to the water steam ‹ 11 g/m² in 24h for 0,040 mm sheet thickness
6. Applying 190 N the bag body must support 24 hours
7. Percentage of hacmolysis less than 5%
8.Usage: Infusion solution, transfusion; Non-toxic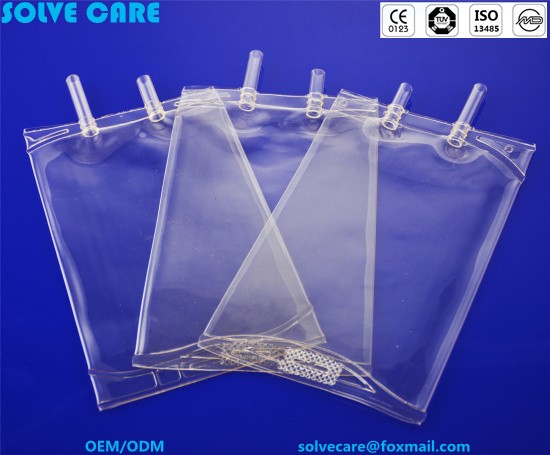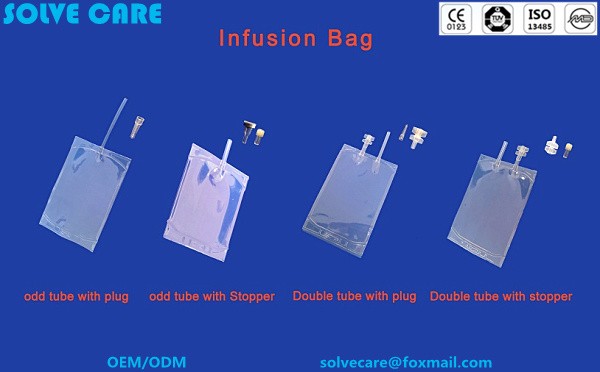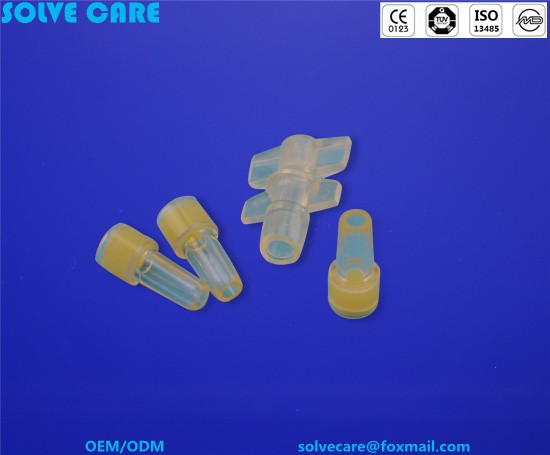 1.Samples free offered
2.OEM service offered.
3.DEHP free available
4.Frosted and transparent surface
5. Easy to read scale for quick determination of unine volume;
6.Non-return valve to present the back flow of urine;
7.Provide a universal tapered connector;
8.Supplied in individual peelable polybag or blister pack sterile
Shanghai Solve Care Co., Ltd is an enterprise certified by State Food & Drug Administration and specializes in manufacturing sterile medical devices for single use. It was established in 1996 first, which focus on Syringe, Needle, Infusion & transfusion sets, Medical bag, Medical tube, Intervention Accessories, Medical Equipments ...etc. Almost products have awarded ISO9001, ISO13485, CE.
With strict quality assurance system, rich professional experiences and well-trained staff. Our company keeps the pace with world medical industry and has been the main exporter for the markets of America, Europe, and over other 40 countries in medical line. And it is one of the biggest manufacturer to produce, process medical disposables in China.