Greenhouse CO2 controller with temperature and humidity controller for green space
CO2 Temperature Humidity for plant room Features
Especially designed foragriculture equipments such as greenhouses, food and vegetable storages. Real-timedetecting CO2 level, temperature and humidity with the local programmable control.
Wall mounting, LCD display
Non-Dispersive Infrared Detector (NDIR) CO2sensor, 15 years lifetime, CO2 setting range is selectable 0~20000ppm / 0~50000ppm
Special ABC Logic with patented Self Calibration Algorithmmakes the CO2 sensor used up to 15 years
Temperature setting range: 5~45°C
Humiditysetting range: 5~95%RH
Provide three relays outputs to control a CO2 generator, a temperaturedevice and a humidity devise or a ventilator.
Special photosensitivesensor detection can make the working mode of the CO2 generator changeover automatically in day and night.
Provide brightness adjustmentrange to make day/night limit setting by end users.
RS-485 communication interface with 15KV antistaticprotection makes the controller being connected with PC (option)
Multiple functions, high performance, low price, make itpraiseworthily.
CO2 Temperature Humidity for plant room Application
F2000IAQ-CO2 -3003Dmultiple controller is used to controlCO2 level, temperature and humidity in order to offer right environmentfor plants growth or for foods storage.
It provides three dry contact outputs to control a carbondioxide generator and a ventilator or other temperature/humidity equipments. Itcan provide RS485 communication with independent address to PC or other controlsystems.
It will be used below application:
Greenhouses, which include vegetable planting houses and flowersplanting houses.
Modern hydroponics gardens
Other relevant field of agriculture
Keep food and vegetable on fresh
FAQ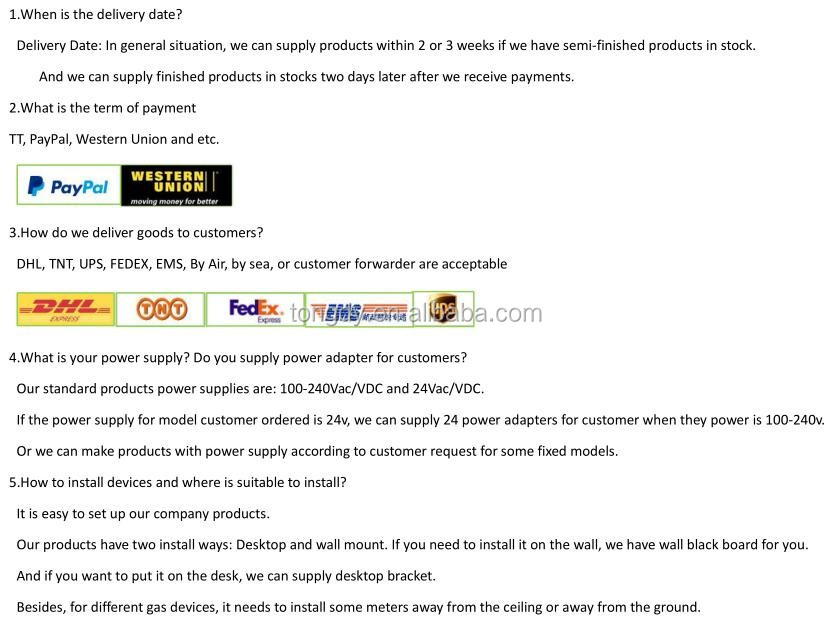 Shipping and Packing
Company Information