We produce Music chips, voice mdoules and recordable sound modules for greeting card; Professional factory, Cheap price.
1. music chip coomponent including- music ic, speaker (buzzer), cell battery, switch and peel off tap.
2.Different kind of music activated system: open sensor, push button and light sensor
3.battery lifetime: up to 200 times and more * base on normal music playing duration of 20sec
4. chips with CE, rohs standard, MSDS document for battery shipment.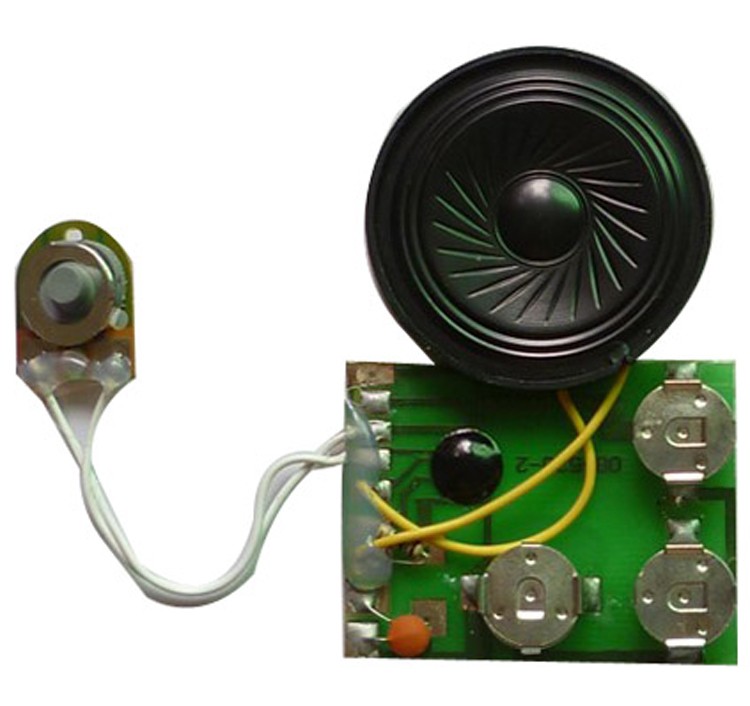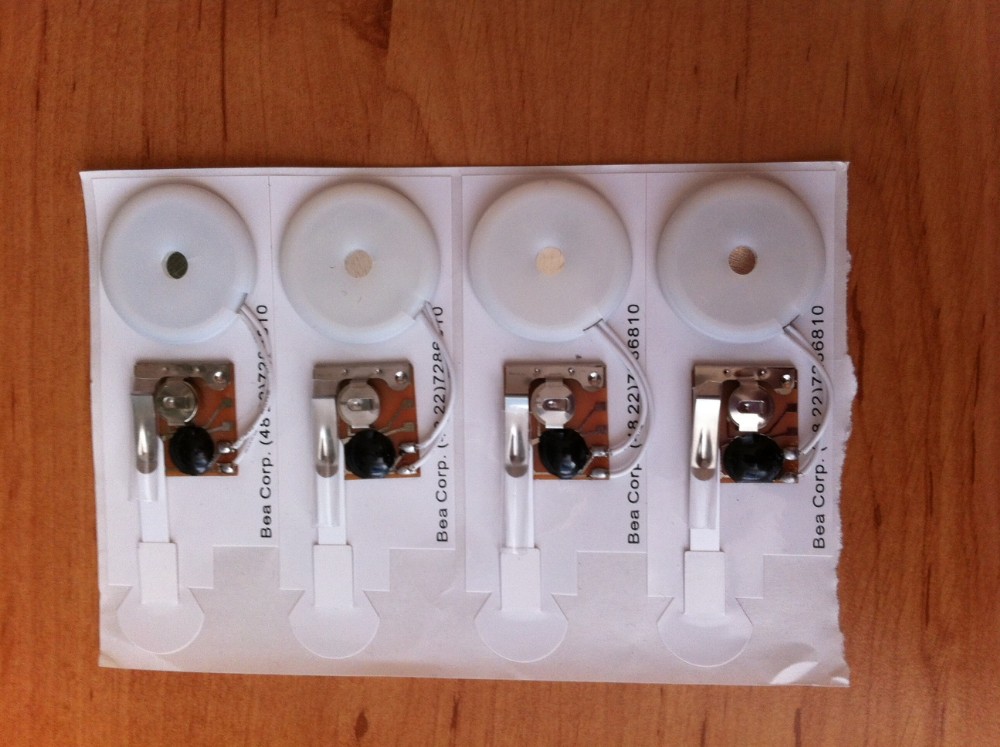 Product feature:
Music chip: also know as single tune melody chip, popular music recording- happy birthday, jingle bell, for alice.
Sound chip: playing mp3 stereo music, song or voice, any kind of customized audio recording available
Recordable sound modules: record your own sound or message via built-in Microphone, differnt kind of sound recording duration 10sec/20sec/30sec /60sec for choose
Usb programmable music module: this new module could write mp3 or wav audio file from computer by yourself, it's lot of fun to make customized gift & souvenir using this module!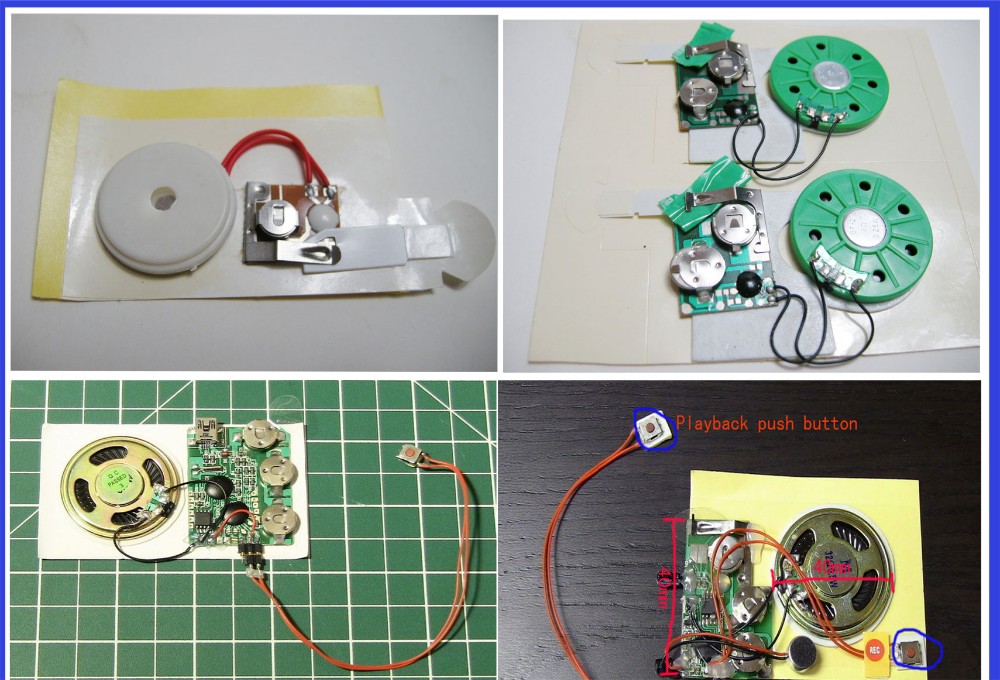 Packing detail:
500pcs/inner box, 1000pcs/carton
MEAS: 35X40X45cm
Gloss weight: 12 kgs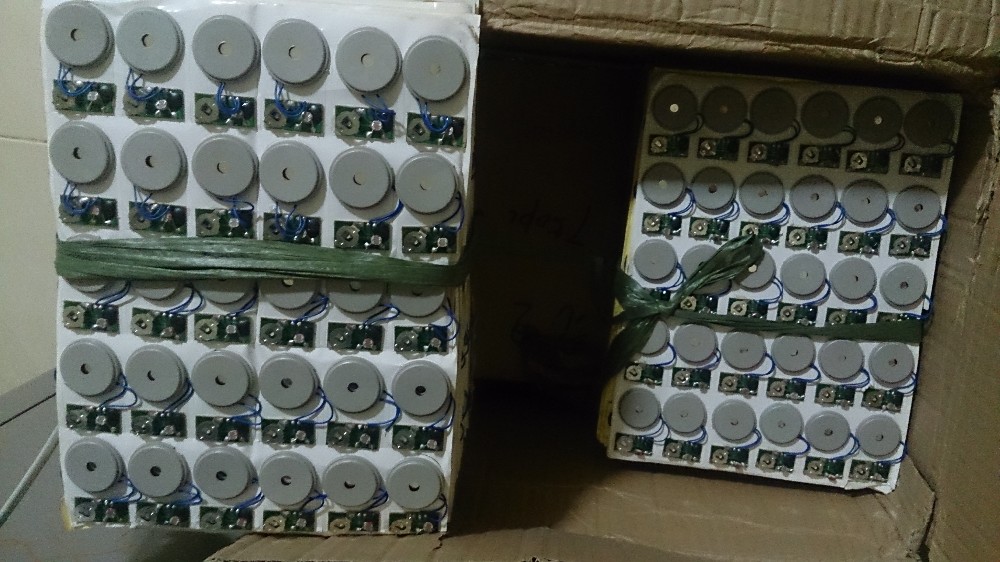 FAQ:
Q. What is moq of music chip and how long time to produce?
A: MOQ is 300pcs and only take 4- 5 days to finish.
Q: How to make custom pre-recorded sound chip?
A: Pls send mp3 music fiile to us when you ready, and we make sound chip sample for quality reference,mass producttion after customer confirm the sample.
Q: What is the sound module application?
A: It's widely used for greeting card, giftbox,plush toy & doll, Christmas & Halloween decoration and other product you want to apply music or voice ont it.
Q: How to do quality control in -house?
A: Whole production process have been traced & QC testing on each step- ic chip masking, pcb bonding and wire welding to make sure delivery best quality product for customers.