Features
1.The real short-circuit protection, regardless of how long the short time the products and electrical
appliances are safe.
2.The multi-purpose socket design, it is suitable for any plug.
3.Under voltage, overload, over current, high temperature and high pressure, short circuit and multiple protection
function, to ensure that products and electrical safety
4.Advanced circuit design, high-quality imported components, low heat and extremely low repeat rates.
5.Unique SMT + module combination of processing technology, more stable performance.
6.Range of application: mobile phone charging, laptops, lamps and lanterns, camera, TV, shaver, CD, fan, video game,
security, professional tools, instruments of all electrical power.
Product Parameter
Model
XD-UPS500VA
XD-UPS650VA
XD-UPS800VA
XD-UPS1000VA
XD-UPS1200VA

XD-

UPS2000VA

Rated power
300W
390W
480W
600W
720W
1200W
Input voltage range
75V-125V or 145V-275V
Input Frequency
45Hz-65Hz
Output voltage range
110V +/-10% or 220V+/-10%
Output frequency(HZ)
50Hz or 60 Hz
Output wave form
Pure sine wave
Transfer time
≤4ms
(AVR)
Yes
Battery type
5AH
7.2AH
9AH
2*7AH
2*7.2AH
4*7.2AH
Backup time
one pc 5-8 mins
one pc 10-15mins
one pc 17-22 mins
two pcs 10-15 mins
two pc 12-17 mins
two pc 30-35 mins
Battery protection
Self-detect, protection against overcharge and under voltage
Charge
Suggest to charge battery at least 6 hrs each 3 months averagely
Alarm
Sound each 4 secs
Battery low voltage alarm
Sound each secs
N.W(KG)
4.85
6.2
7.2
10
10.5
18
Package size(mm)
305*145*200(optional)
372*150*220(optional)
445*193*270(optional)
545*193*270(optional)


Product pictures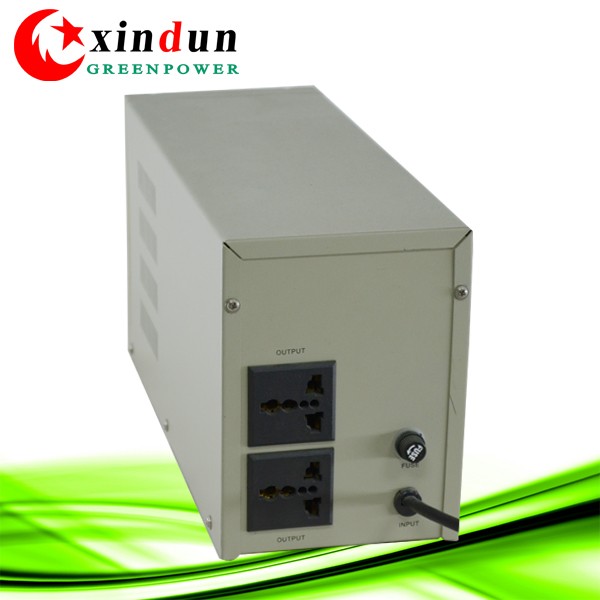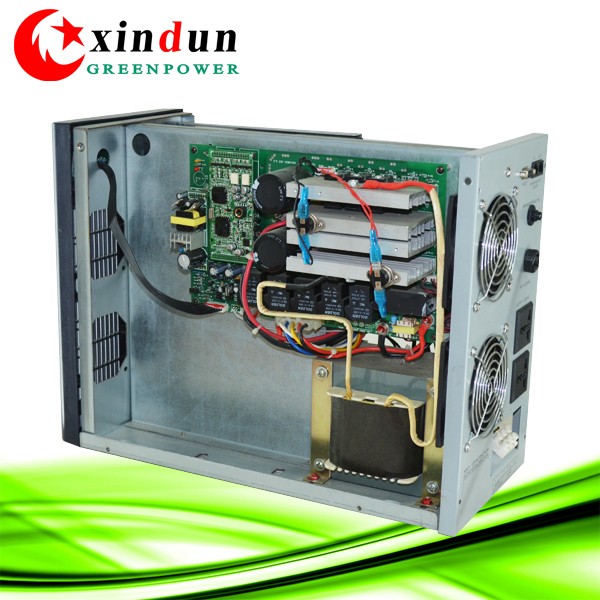 Why choose us?
1. We are Alibaba assessed 3 years gold supplier.
2. We are a professional manufacturer of power inverter and controller with over 8 years experience.
Best production capability, best quality control, best service.
3. 100% QC inspection and testing before shipment.
4. CE listed, competitive price.
24 Hours After-service consultancy just for you and to make your problems to solve easily
Welcome to contact me
Contact person : Kathleen
Mob/wechat : 15024262879
Tel :86-757-82219499
Fax: 86-757-8262 4982
Company: Guangdong Xindun Power Technology Co., Ltd
Add: 3/F, Bldg.3, area C, European Industry Park, Chancheng Dist., Foshan, Guangdong, China