phone charger public mobile phone charging station with UK,EU,USA standard plug
CHARGING + SAFE STORAGE
Iphone and Ipad ,Android Phone,Smart Phone
Fast Charing(1000~2000MA)
Packaging Details:

1. five layers standard export packing carton




2. thick pearl cotton & poly foam bubble wrap between every board




3. 2mm poly foam at corners to protect them

Delivery Detail:

20-25 days after receving down payment



Product Description
As easy as 1-2-3. Lock It, Leave It, Love It – It's Charged! Safe, Secure, Convenient.
My electronic charging locker is the latest and most innovative secure charging solution available,providing an essential service to owners and guests alike. It is a user-friendly, safe, secure and convenient universal charging station, designed for when you need it most.
Quantity, color of door or space behind each door is customizable!
Advertisment LCD is customizable!
Cell phone charging station introductions:
1) Store cellphones and other small belongings
2) Electronic PIN number + card reader system
Cell phone charging station specifications:
| | |
| --- | --- |
| Materical | Cold rolled steel plate |
| Color | White, black and orange |
| Thickess | 0.5-0.8mm |
| Structure | Overall welding |
| Styles of lock | Electronic combination lock |
| Packaging details | Carton + wooden box |
| Payment | T/T, Paypal, WU, etc. |

Detailed Images
Front view
Left view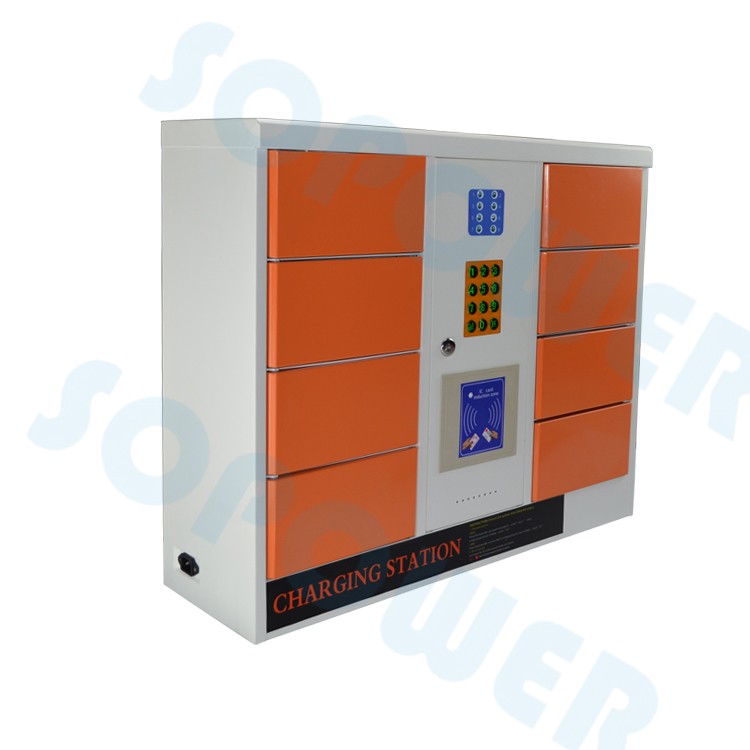 Top view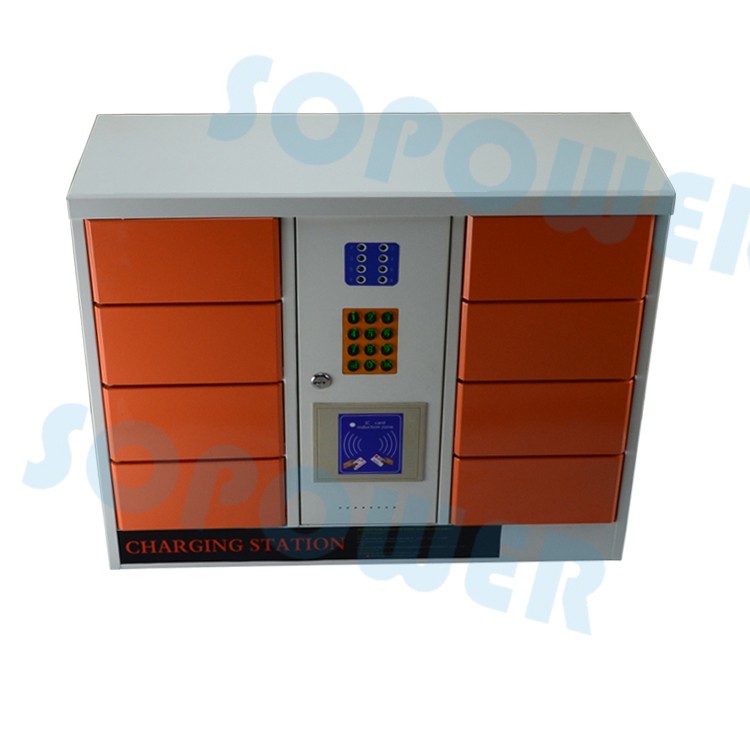 Cell view
With stand
The Perfect Charging Solution
The Electronic locker is a cell phone charging station that can be placed in public areas where a demand for recharging
mobile devices is a necessity. It is a safe and secure unit designed as a user friendly charging solution when you need it most.

Ideal Locations or Venues:
-Bars and Nightclubs
-Restaurants and Coffee Shops
-Theme Parks and Resorts
-Shopping Malls
-Convention Centers
-Casinos
-Gyms and Health clubs
-Airports and Transit Stations
-Event and Meeting Facilities
-Sports Arenas and Concert Halls

Venue Benefits:
-Increase dwell times
-Enhance guest experience
-Provide a needed service
-Revenue generating
-Safe, Secure, Convenient

Unit Options:
-Purchase, Lease, and Finance options available
-Branding and Advertising Options
-Support and Maintenance Plans

Security Guaranteed

Worry-free secure protection for the user:
-No sensitive credit card data retained.
-Charging Compartment can only be opened by the original user.
-No personal information retained.
-No need to wait nearby while the device is charging. It's safe and secure.
Cell Phone Charging Innovation

A portable cabinet style unit consisting of 8 or 12 secure compartments.
The electronic locker is a stylish kiosk providing universal charging capabilities for Android, Blackberry and
all iPhone models. Its contemporary appearance will enhance any venue. It can be mounted on a wall or free
standing on a pedestal. Customers interact with the electronic locker through a high-definition touch screen
which also provides advertising and promotional space.
A media kit making use of a second larger monitor can create customized sponsorship and advertising options,
including; video loops, in house promotions, upcoming events, interactive messaging, key branding opportunities,
and revenue generation.
Features

The electronic locker gives an unparalleled advantage to businesses that utilize its service:
-Keyless access for security.
-Remote management system (if customized).
-user friendly touch screen.
-Multiple entry options available.
-Dimensions 680" W X 590" H X 120" D
-Standard Power Requirements 110V/15A circuit.
-Wireless Internet Connection Options(if customized)
-Encrypted communications with our servers
and payment processors.
-User can carry on with other activities,returning to a charged device.
Electronic Coin Operated Charging Station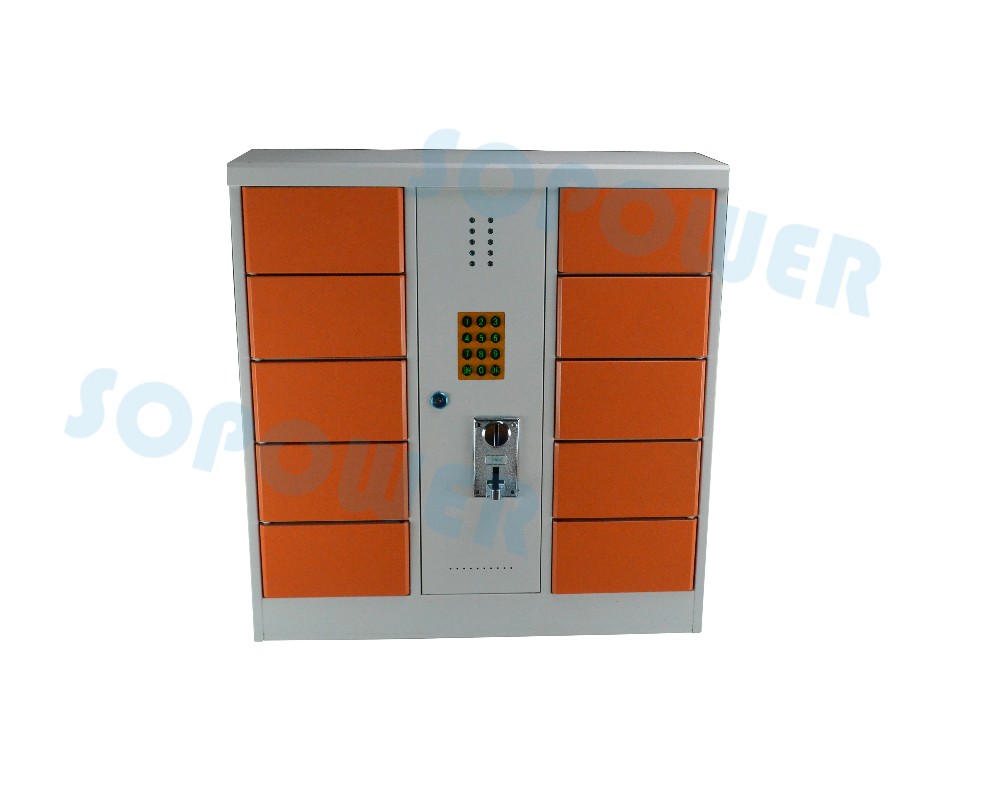 Key Lock Coin Operated Charging Station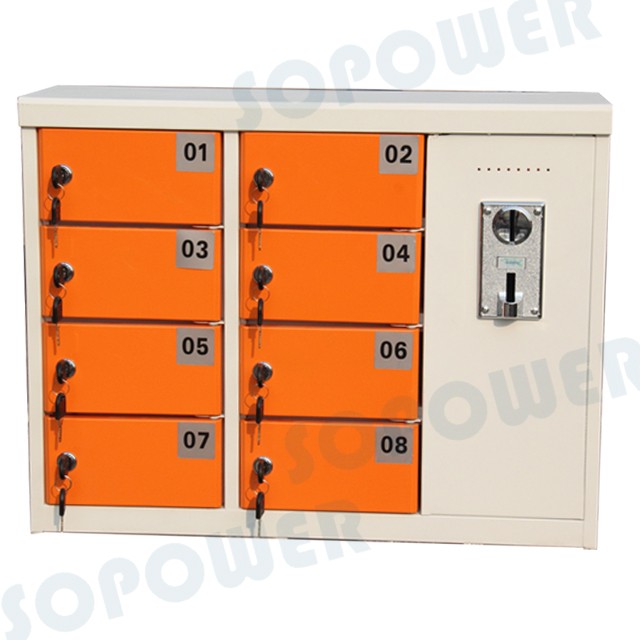 Pin Pad Lock Phone Charging Station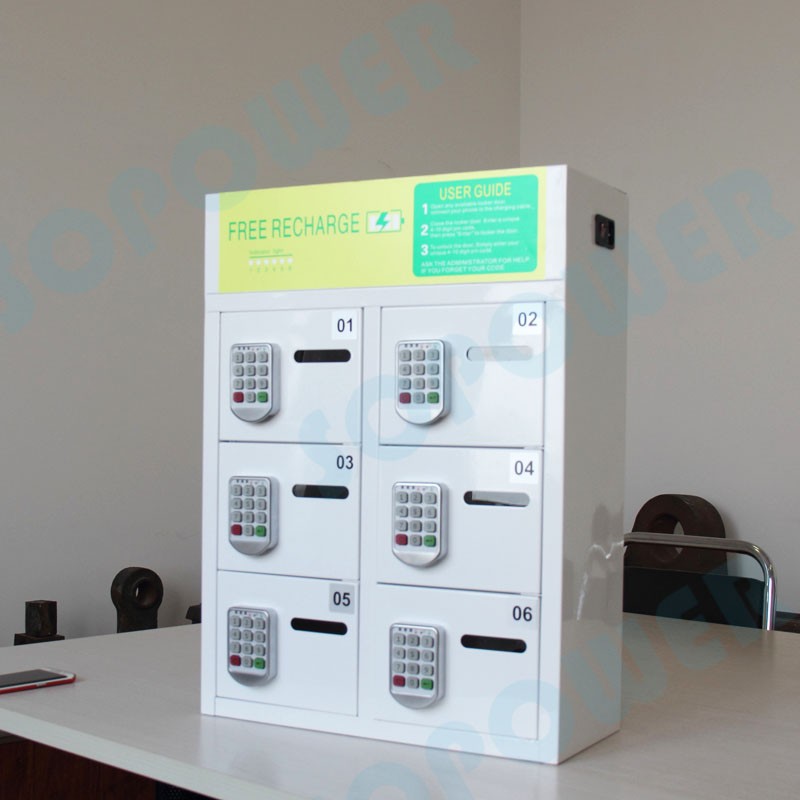 D-12 Phone Charging Station
1. There are 24 months warranty of our products from the date of original delivery, "three guarantees" service (return, replacement, warranty);
2.Own patent right for a design;our products from the date of original delivery our products from the date of original delivery
3.Your OEM orders are welcomed. Customer's logo is available;
About Sopower
Sopower (Luoyang) Co., Ltd. is a manufacturer which is specialized in researching, producing and exporting charging station, metal locker,metal file cabinet, coffee tables. Through all staff"s efforts, our business has expanded rapidly in the past 3 years. We have set up foundry, machining and assembly workshops.
Contact Us:
We love hearing from our customers and value your feedback.Please fill in the following form to contact us.24 hours a day, 7 days a week.