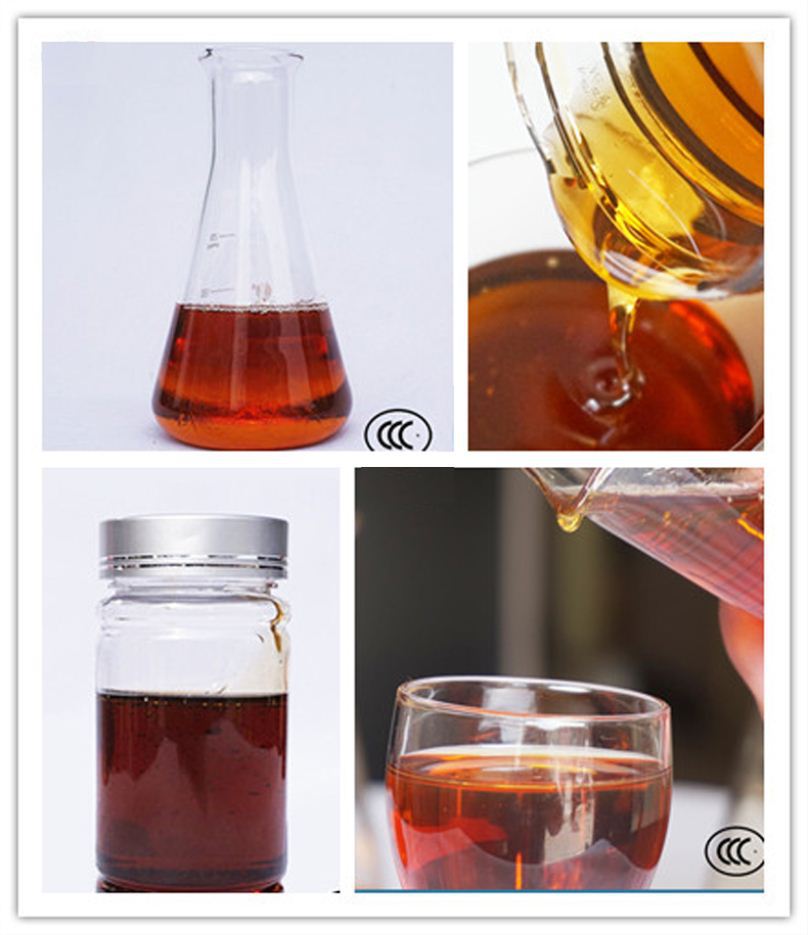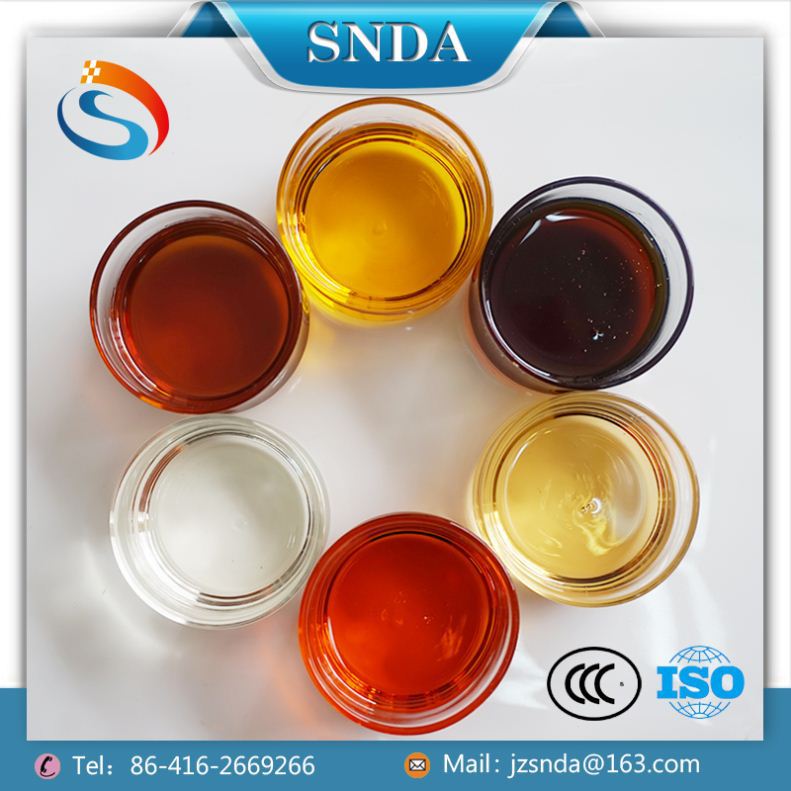 The product has good oil solubility, It can form a firm oil film on the metal surface to protect the metal from rusting and corrosion. It is a fine antirust agent for oils, but not good for lead and iron parts.
APPLICATION
Primarily used for blending steam turbine oils, machine tool oils, hydraulic oils, hydraulic transmission oils, fuel oils and antirust greases, etc.
RECOMMENDED DOSAGE
The recommended dosage is from 0.02% to 0.8%.
CHARACTERISTICS
| | | |
| --- | --- | --- |
| ITEM | TYPICAL VALUE | TEST METHOD |
| Appearance | Transparent viscous liquid | Visual inspection |
| Copper corrosion(100°C, 3h), rating | 1max | GB/T5096 |
| Kinematics viscosity(100°C), mm2/s | Report | GB/T265 |
| Density (20°C) kg/ m3 | Report | GB/T1884 |
| Rust test in liquid phase | Rustless | GB/T11143 |
| Flash point (open), °C | 90min | GB/T267 |
| Acid value, mg KOH/g | 235-395 | GB/T7304 |
| pH | 4.2min | SH/T0298 |