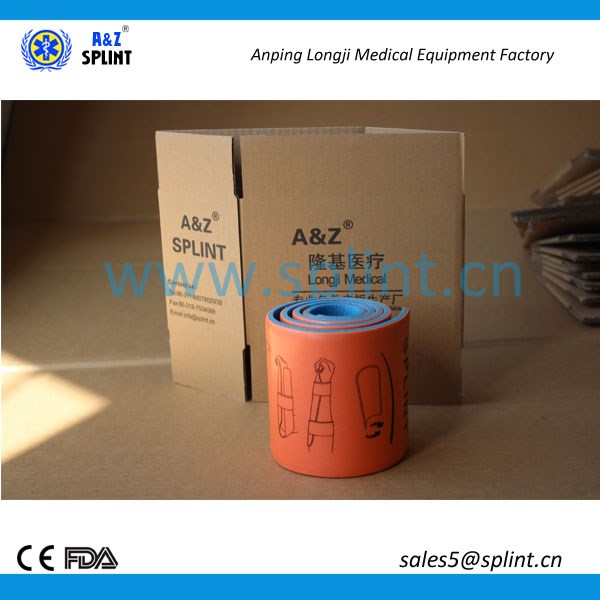 The splint is made of IXPE coated aluminum and closed cell foam, both of these 2 materials are good for orthopedic emergency. The splint is non-toxic, it can be cut into any shape and become supportive for any fracture or injured limb. The splint can be widely used in many fields, and the many specifications can be chosen by patients.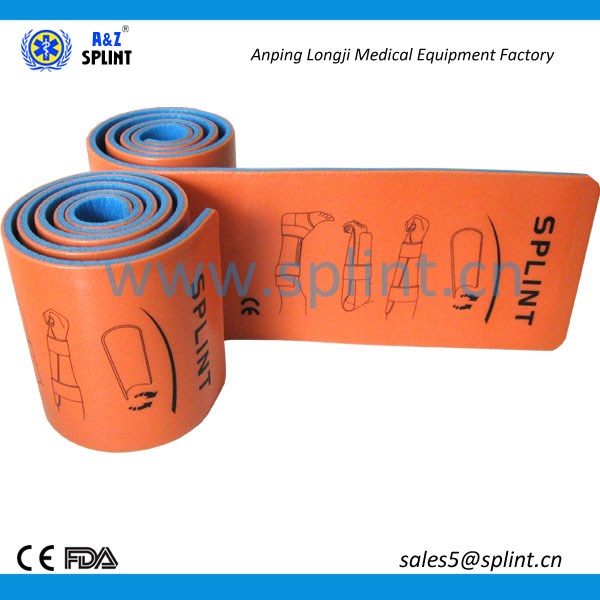 1) Orange+ blue; Orange+grey; Orange+white
2) Red+white; Red+grey; Red+blue
3)green+white;green+grey;green+ blue
4)Yellow+blue;Yellow+grey;Yellow+white
5) Grey+blue:Grey+white
6) Special requirements are accepted.
Longji Medical Equipment Factory, founded in 1999, engaged in medical supplies for emergency, military and hospital care. Cooperated with German companies from the beginning, our factory has an exact quality-control system and all the products are manufactured by German standard. Our factory is located in Anping county, Hebei province, China.
The main products areFirst Aid Splint, finger splint, wire splint, head immobilizer, scoop stretcher, tactical tourniquet, restrictive plate for infusion, spine board, spine board straps, adjustable Cervical Collars, Philadelphia cervical collar, cervical collar, Wrist Supports and Arm Slings. All the products are deftly designed and made of selected materials.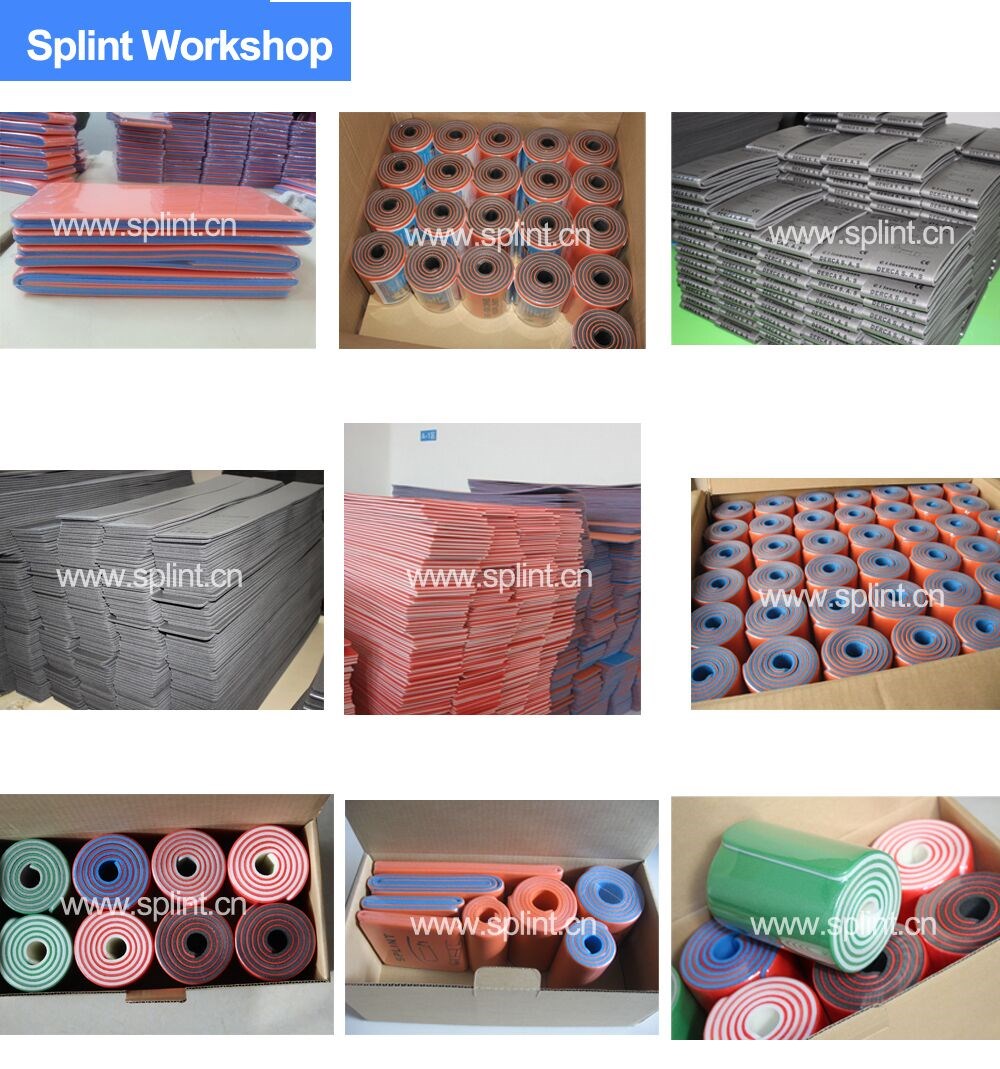 What is more, we have our own team of machine design to create totally new automatic product lines, so that products are perfect in workmanship with the new technology. A&Z splint made by our factory was exhibited and highly praised in Shanghai Expo in 2010.