Features
1. Non-toxic, tasteless, no corrosion, and chemical and physical properties of stability.
2. Water resistance, not curing, metal material on contact without corrosion (copper, aluminum, steel);
3. Extremely low volatile loss, not dry, not melt, good adaptability and large temperature range (- 50 ~+ 250 ℃);
4. High thermal conductivity, electrical insulation and use stability, good high and low temperature resistant performance.
Physical Properties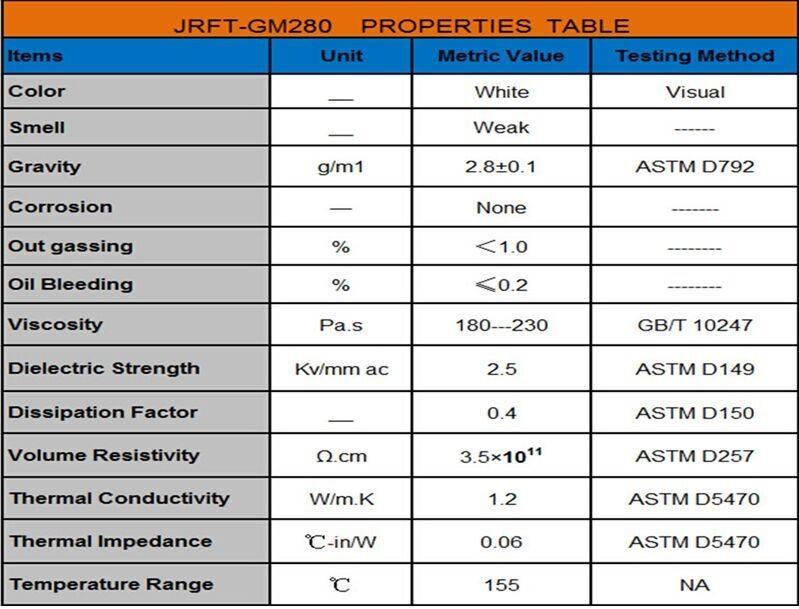 Performance and Advantage
1. Thermal conductivity : 1.2W/m-k
2. Thermal impedance :0.06℃-in/W
3. Extremely low thermal resistance , better transmission heat
4. Safety and environmental protection, through the RoHS certification
5. Complete wetting contact surface, improving the heat dissipation effect
Applications
1. Between CPU and radiator
2. Thermoelectric cooling device
3. Between the resistor and the base
4. Between semiconductor and heat sink
5. Temperature regulator and a mounting surface
Specifications
1KG/ 2KG/ 4KG/ jar
Pictures for Reference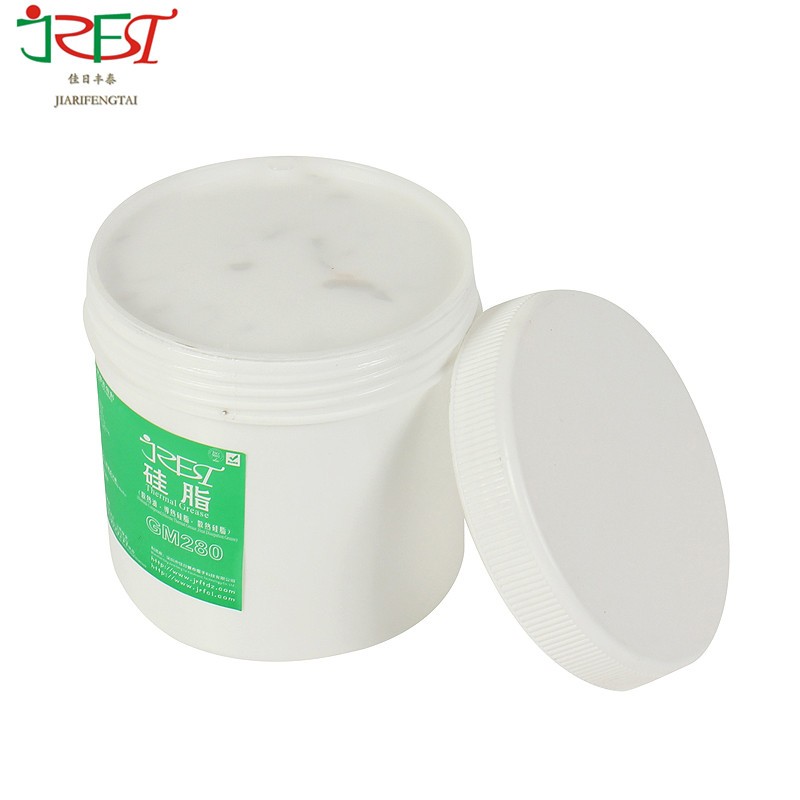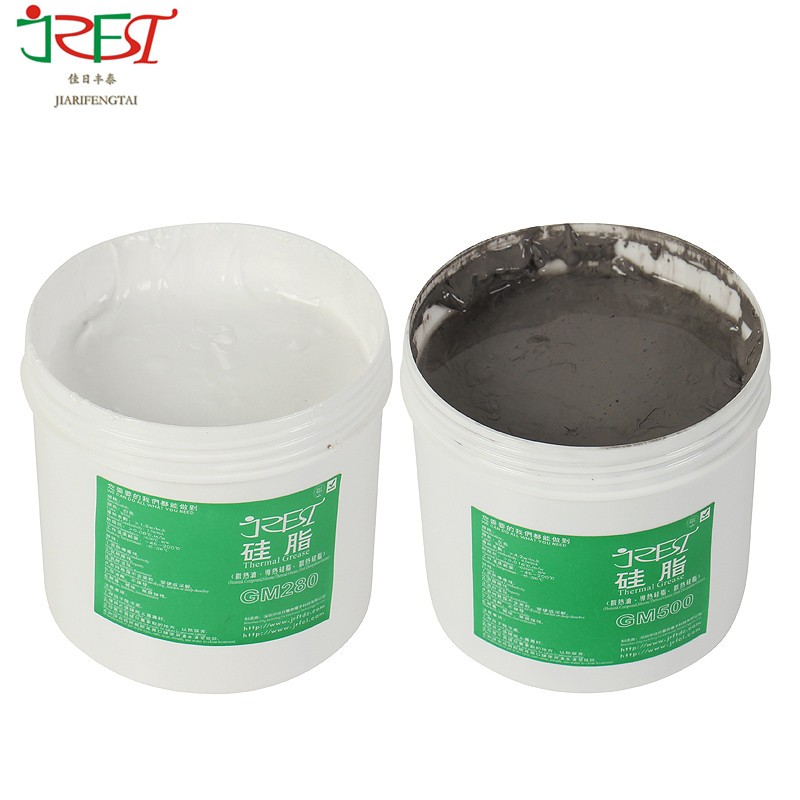 Storage conditions:
Stored in a cool and dry place, seal placed
Thermal Grease for CPU
JRF-GM280 thermal grease has excellent thermal conductivity, good stability, and has a good wettability on the copper, aluminum surface. Due to the viscosity lower energy sufficient wetting contact surface to form very low the interface thermal resistance, which can rapidly will transfer to the radiating heat device, high efficiency of heat transfer.