photography VILTROX JY-680A camera LCD Flash Speedlite For for lighting studio
Reflection flash—Can reduce the shadow behind the body was taken to achieve more naturally photography effect.
Manual flash— Will flash output Settings for 1/128 output to 1/1 the output to a third grade increase or decrease, used a hand-held metering and to decide the flash output, can get the correct flash exposure.
Frequency light shining — In a photo taken on can move objects more images.
Advance features — Such as modeling flash,TTL flash are not included.
Locking Ring — Helps tighten JY-680A onto hot shoe safety.
Flash index: 33 (ISO100 in meters/feet).
Flash duration: 1/1050s (under output 1/1)
Flash recycling: 0.3-5 sec
Wireless transmission rang: Indoors 12-15m/39.4-49.2ft
Outdoors 8-10m/26.2-32.8ft
Reception angle: 40° horizontal, 30° vertical
Internal power: 4 x size-AA alkaline batteries
Size-AA Ni-MH and lithium batteries also useable
Size: 76 x 137 x 117mm/3.0 x 5.4 x 4.6 ft
Weight: about 320 grams (only flash, not including the battery)
This flash speedlight JY-680A is designed for all Camera (standard hot shoe interface camera)
Comaptible cameras (some newer models may not be listed bellow)
for : 5D Mark III 5, 5D Mark II, 1Ds Mark [IV / III / II / I ], 1D Mark [III / II N/ II / I]
6D, 5D, 7D, 70D, 60D, 50D, 40D, 30D,
700D, 650D, 600D, 550D, 500D, 450D, 400D, 350D, 300D, 1100D, 1000D
for Pentax K-50, K-5 II, K-30, K-01, K-5, K-r, K-x, K-7, K-m, K20D, K200D, K10D, K100D Super
for Olympus E-7, E-M6, E-M7, E50, E-650, E420, E620, E520, E-410, E-510, E500, E3, E510, E-300, E-300,
EVOLT, E450, E30, E-1, E-10, E-410, E-20P, E-400, E-20N, E-P2, E-PL2, E-PL1
for Panasonic G10GK, GH2GK, GH1GK, G2GK, G1GK, GF2GK, GF1GK
for D4, D3s, D3x, D3, D700, D300s, D300, D200,D100, D90, D80, D70s,D7100, D5200, D3200, D7000, D5100, D5000, D3100, D3000, D60, D40X ,D800, D600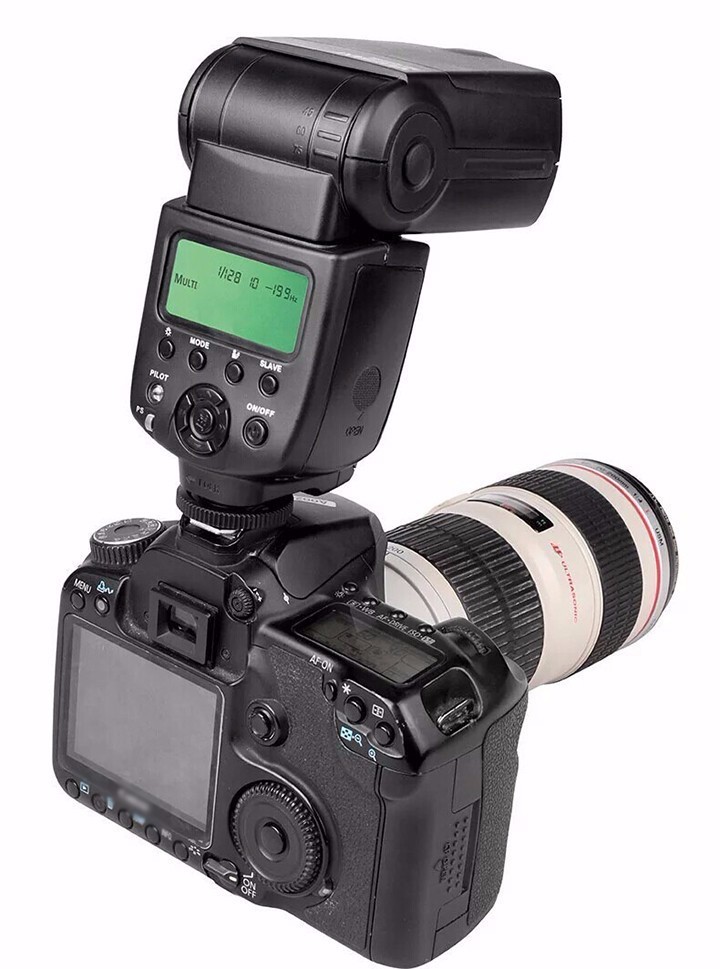 Related Products
Our company main specilized in camera strap , professional tripod ,photo studio lent kits ,photographic flash led light ,lens filters ,gopro accessory and other camera accessory .
If you are interesting in our products welcome to contact with me .
Fannie Yuan
Skype:lovefotojane
whatsapp:+86 15989896006
whatchat:+86 15989896006
QQ:2646670773
If you are interested in our products,welcome to contact me,I will reply you within 24 hour