1)Propylene carbonate is used as a polar,aprotic solvent.
2)Due to its high dielectric constant of 64, it is frequently used as a high-permittivity component of electrolytes in lithium batteries,usually together with a low-viscosity solvent.
3)Propylene carbonate can also be found in some adhesives,paint strippers and in cosmetics.
4)It is also used as plasticizer.
5)It is also used as a solvent for removal of CO2 from natural gas and synthesis gas where H2S is not also present.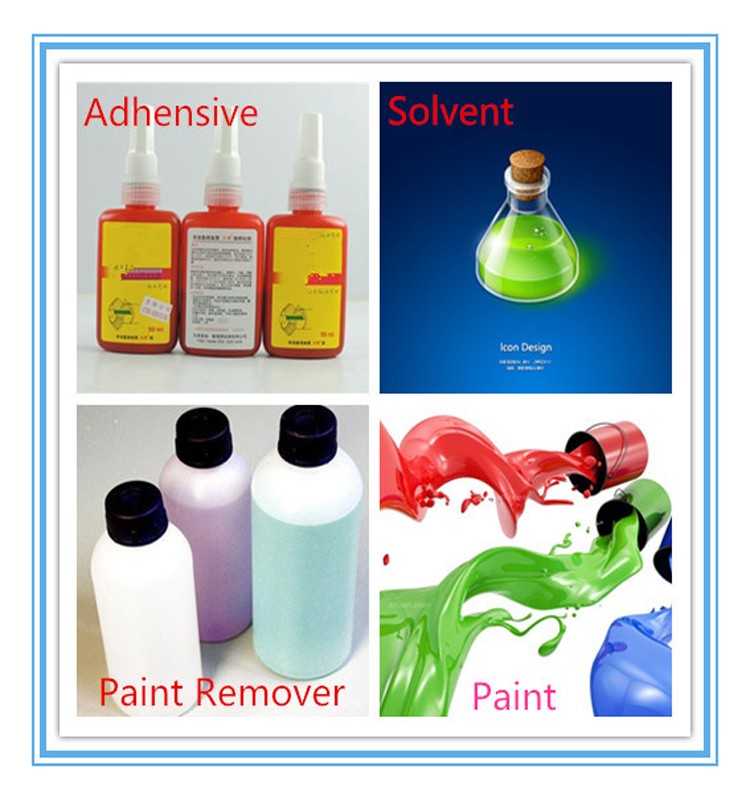 Why choose us?
1)World Class Chemical: We provide our customers with world class quality.
3)Products with Excellent Quality: Our company provide 100% quality products it provides with cenuine intent.
4)After Sales Service and Technical Assistance: Our company provides after sales service and technical assistance as the customers requirements.
5)Fast Delivery: Our company provides the just-in-time delivery.
We warmly welcome friends and customers to visit our company and cooperate with us to achieve further development.