1. Aicon Image offers a wide range of quality printer consumables including: Compatible and remanufactured toner cartridges, Compatible Copier kits, Compatible and remanufactured inkjet cartridges, Special ink and Patent ink, Bulk ink etc.
2. We only use high quality parts and materials to manufacture products.

3. We have more than 500 skilled workers, most of them have been in toner cartridge manufacturing or inkjet manfacturing for more than 3 years.
We manufacture product under ISO 9001, ISO 14001 and STMC standard. Our srtong R & D department will provide expert advice on all your printing needs.
4. 100% product warranty. We have strict quality control system, every piece of our product must be tested for 3 times before delivery.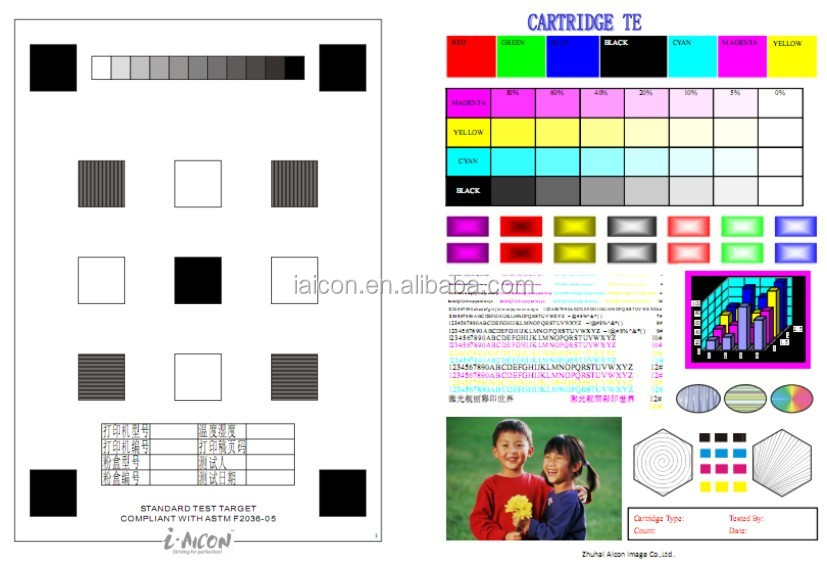 5. We provide all sorts of packing,we also can customize packing for you.
6. We provide all kinds of transportation ways, it's safe, speedy and convenient.
7. Our products are being exported to Europe, North America, South America, Middle East, South East Asia, Africa etc. We are recognized by customers all around the world.
Currently, More than 20 distributors all over the world choose iAICON brand, and we believe there will be more and more iAicon distributors in the future with guaranteed quality and services.