VAGINAL SPECULUM
Large Size: 14cm
Disposable bivalve speculum is designed to hold back the anterior and posterior vaginal walls after opening so that the cervix may be visualized, and has a screw for maintaining the open position during examination. Choose a speculum of appropriate size according to history such as parity, age, menopausal stage and experience from previous smear taking.
Product Name: Disposable Plastic vaginal speculum with side screw
Product Size: XS/S/M/L
Product Description:
1. Types:
(1).lateral screw type: often used in Europe, Southeast Asia and some Africa countries and so on.
(2).push type: often used in USA, Canada and Latin America and so on.
(3). middle screw type: often used in middle-east, UK, Italy and so on.
(4).fastener type: often used in France, Poland and so on.
3. Sizes: Large, Medium, Small( In compliance with international standard )
4. Material: polystyrene ( short for :PS )
5. Packing: 1 pc/bag, 100 bags/carton. polyethylene bag (PE bag),polypropylene bag (PP bag),and paper-plastic bag.
6. Function: They are widely used for vaginal examination and treatment.
7. The speculum is for single use only and must be destroyed after use .Reuse is prohibited.
8. Sterilization: By EO gas. Nontoxic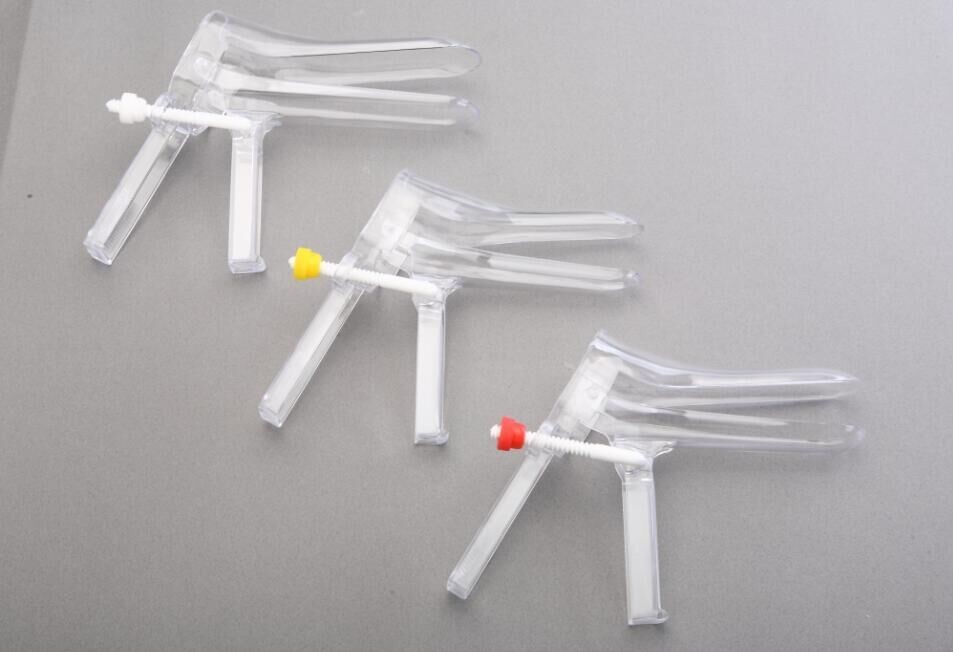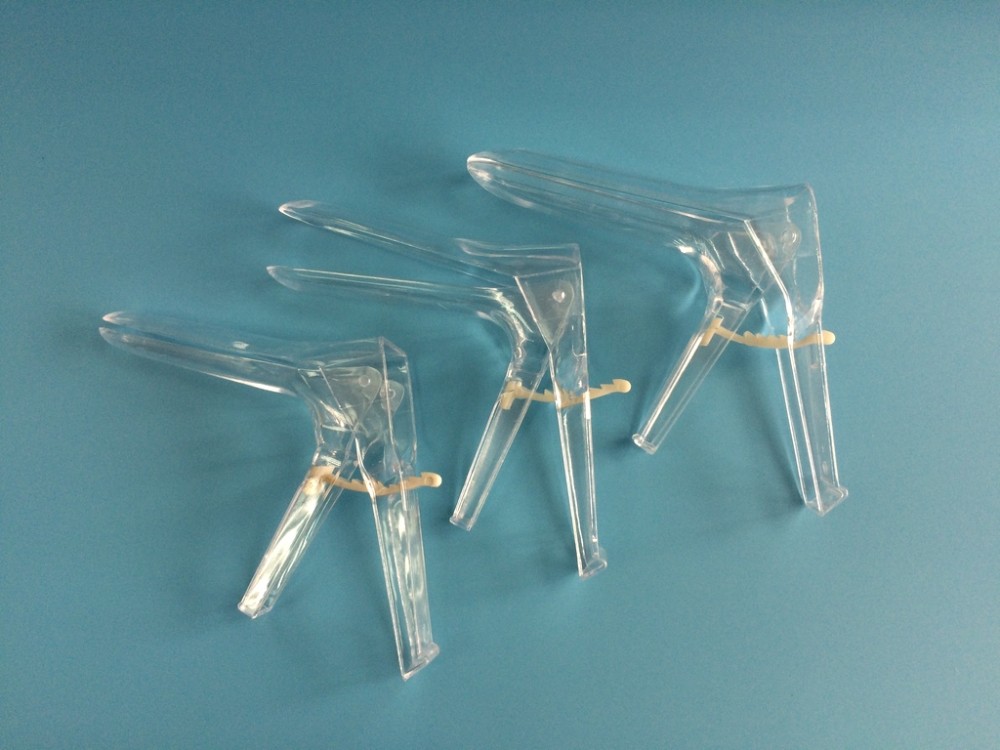 Our Services
1. Free sample provided.
2. Support various customize service.
3. Support small order.
Why choose us?
1. Factory Price.
2. Support OEM/ODM service
3. Compliance with ISO, CE and FDA standards.
4. More than 15 years experience in medical supplies field.
5. Rich experience in shipping which helps you save money.
6. Well trained team provide excellent before-sale and after-sale service.
Q1.How can I get a sample of any product for confirm the quality?
A:1. Please give us your exactly specs details. We can provide you a sample according to your specification.
2.You can send us a sample, we can give you a counter sample according to your sample.
Q2. How can I get a price of needed product?
A: 1. Please give your exactly specs details to us. We can give you a sample and price accordingly.
2.You can send us a sample, we can give you a counter sample and price according to your sample .
3. If you don't know any specification, You can give us the pictures of the product, and the usage, we can give you a estimated price according to our experience. But exactly price must after we checking your original sample.
Q3. I don't know the material or any other material information, how can i order this from you.
A: It's the best way if you can send us a sample, so we can give you a counter sample for checking the quality, also we will quote a price for you checking the cost. After confirmed all of this. You can contact our sales for an order.

Q4. I am a small wholesaler, do you accept small order?
A: It's no problem if you are a small wholesaler, we would like to grow up with you together.

Q5. I am a designer, Can you help me to produce the sample which we designed?
A: Our mission is to help customers to be successful. So it's welcome if we can help you solve problem and make your design come true.

Q6.Can you make OEM or ODM service?
A: Yes. We can accept OEM service. Meanwhile it's also welcome to choose our ODM
Welcome your inquiry!